Francis goes off script during prayer service with migrants, says barbed wire is hatred
Pope Francis left Cyprus on Saturday after wrapping up his trip to the divided island, where he went off script during a prayer in downtown Nicosia after hearing personal stories from migrants.
The head of the Catholic Church was on a two-day trip to the Republic of Cyprus, where he denounced a "culture of indifference" towards migrants that he described as dominant in western countries.
Francis went off script on Friday afternoon at the Catholic Church of the Holy Cross in downtown Nicosia adjacent to a UN buffer zone, where migrants had gathered for a prayer with the Holy Father.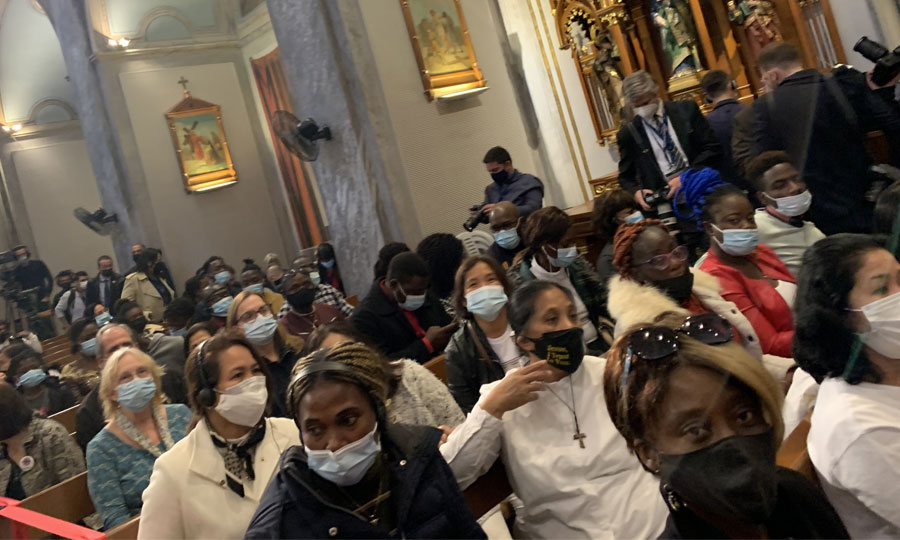 In his prepared remarks, the pope said people were still wondering how Nazi concentration camps or Stalinist gulags in the post-war period could have been allowed to exist.
"Brothers and sisters, this is happening today," Francis said, citing poor conditions for refugees in camps as well as forced deportations in Europe.
"They have ended up in concentration camps where women are sold, men are tortured and (people) enslaved," he said.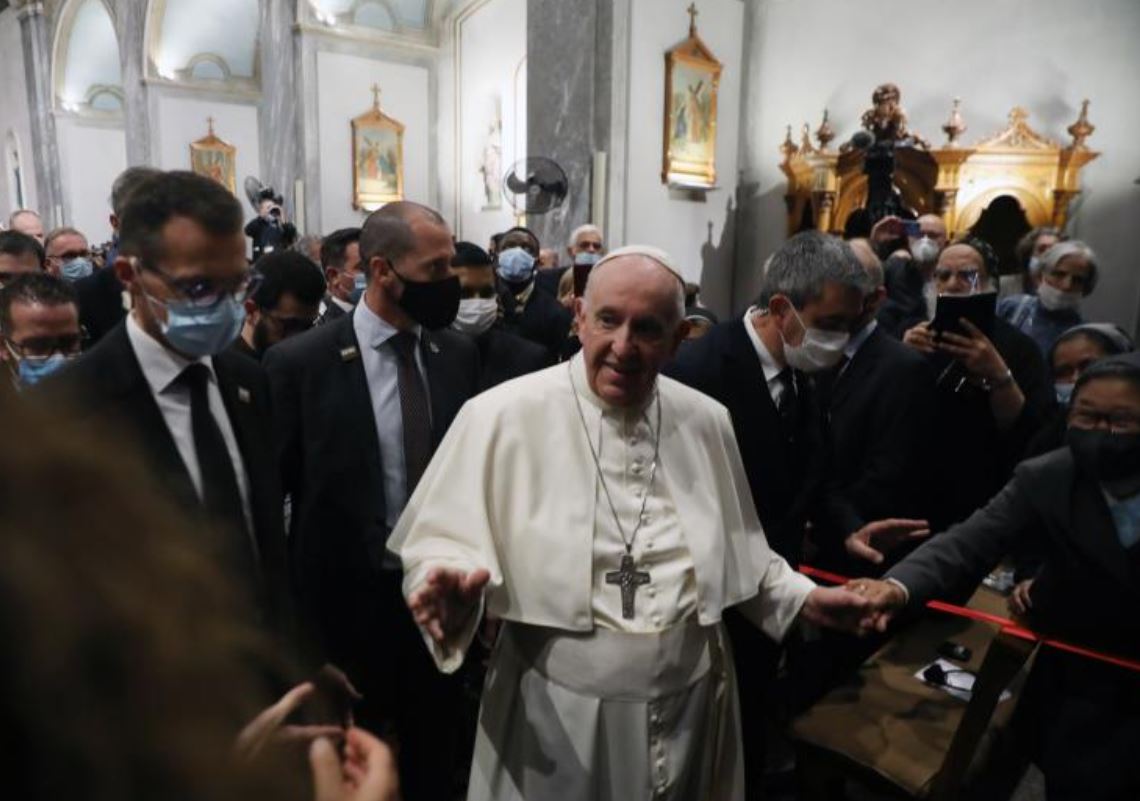 A number of migrants who addressed the pope spoke of their personal war stories, telling Francis about hate, discrimination, and humiliation they have endured.
After hearing personal stories, Francis went off script saying "the worst thing is that we are getting used to it."
"This indifference is a grave disease for which there is no antibiotic," the supreme pontiff said, noting his regret for having to speak about unpleasant things.
"It is my responsibility to open eyes," the pope said.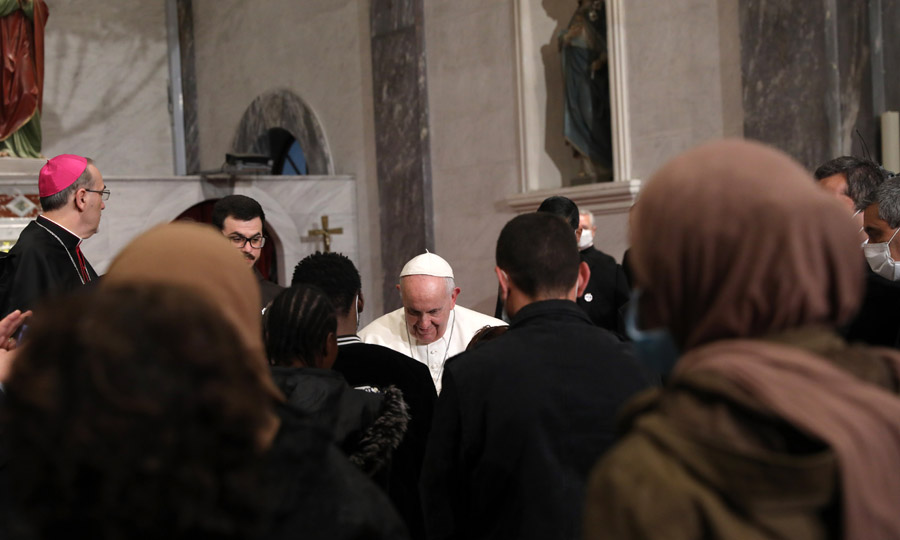 Francis also spoke against hate which he said it appears in the form of barbed wires, faced precisely by those who flee hatred to seek "freedom, bread, help, fraternity and joy."
"May the Lord awaken the conscience of all of us in front of all these things, we cannot be silent and look away at this culture of indifference," Francis told migrants in the pews.
Earlier this year, Cypriot Interior Minister Nicos Nouris supported the installation of controversial barbed wire in rural Nicosia along a strip adjacent to the UN buffer zone. The move was heavily criticized by activists and locals after the government argued it was meant to act as deterrent to illegal migration.
The pope touched on ongoing problematic conditions in the Republic of Cyprus, alluding to the government's reluctance to take in more refugees and saying "we have to understand the limits."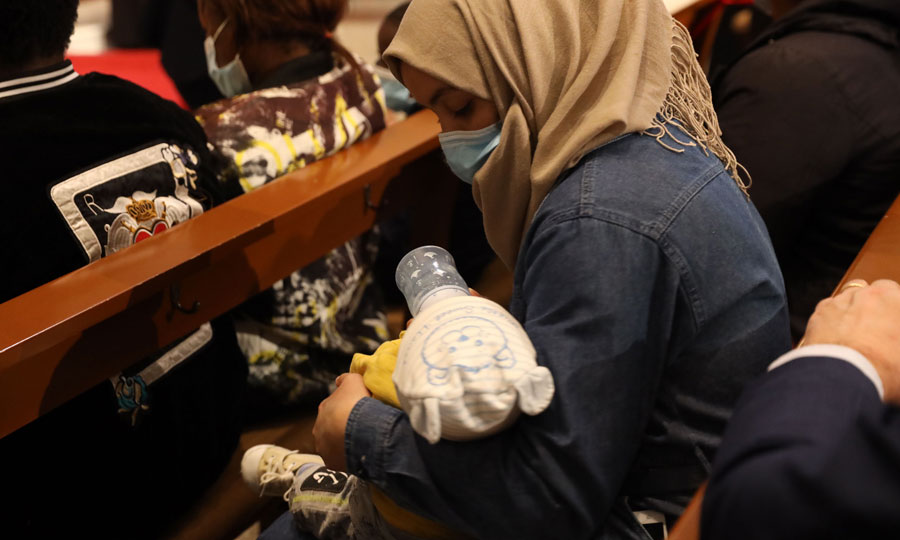 In a symbolic humanitarian gesture, Vatican officials have arranged for a dozen refugees and migrants to fly to Rome.
Local media speculated that among those migrants may be Cameroonian nationals who have been stuck in the buffer zone living in a tent after Nouris had denied their admission and insisted that Brussels should arrange for their relocation to Europe.
Cypriot officials insist the number of asylum seekers flying to Rome would total closer to 50 in the coming months.
Francis was seen in his FIAT leaving Nicosia with his window rolled down around 8:15am, on his way to the highway bound for Larnaca International Airport where he departed for Greece after a farewell ceremony attended by President Nicos Anastasiades.