Elderly woman injured in Paralimni after tree lands on her during landscaping activities
Famagusta police are investigating acts of negligence and recklessness in connection with a woman in Paralimni who was hospitalized after a palm tree came down at the worst possible time.
Local media said an elderly woman in Paralimni on Wednesday early afternoon was walking with her husband on the sidewalk outside a local restaurant, where landscaping activities were taking place.
Suddenly a palm tree, which was being cut down by an individual operating an electric chainsaw, landed on the 69-year-old woman, causing her several injuries.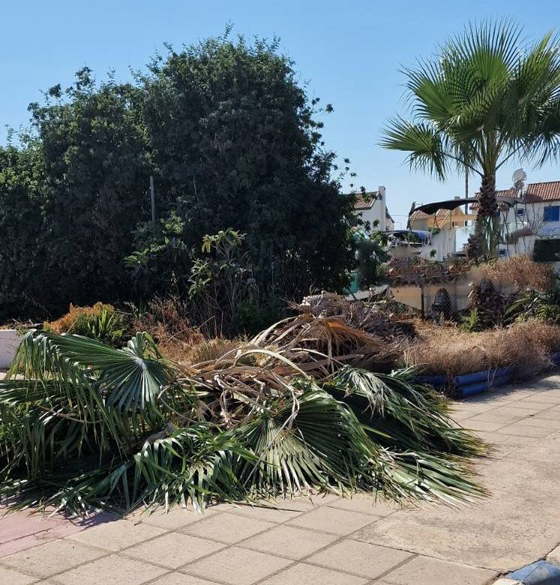 Police and fire fighters who rushed at the scene managed to free the woman, who was trapped underneath having fractured her spine.
The female tourist was rushed to the Emergency Room at Famagusta General Hospital where doctors said she sustained spinal and sternal fractures, while she also had a broken leg.
It was not immediately clear whether the couple had intended to go into the restaurant, but additional reports suggested the tourists were prospective customers who walked into the yard of the business establishment.
Police said they were investigating the circumstances surrounding the incident that took place around 3pm on Vrysoudion Street, including whether appropriate safety measures had been taken during tree cutting.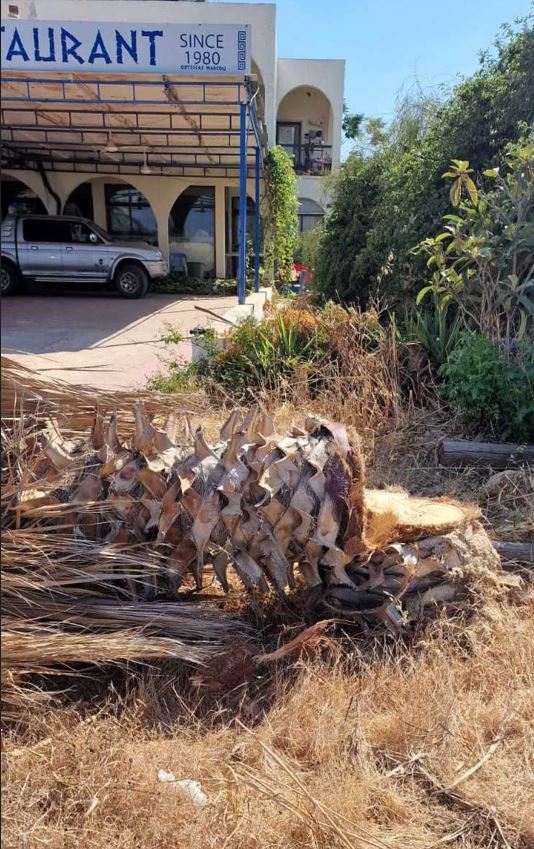 Elderly woman hospitalized with multiple fractures after tree lands on her during landscaping activities in Paralimni