Police investigate bomb and arson school attacks in Limassol and Nicosia with pandemic measures in the backdrop
Police went on alert Thursday after two schools were targeted in bomb and arson attacks overnight, with reports saying protests following pandemic measures for young pupils have been getting out of hand.
According to local media, an explosion took place Thursday early morning outside a classroom near the entrance of a primary school in Zakaki, Limassol district.
Limassol police said the incident took place at 1:35am, with officers saying a rudimentary pipe bomb had been placed near the entrance.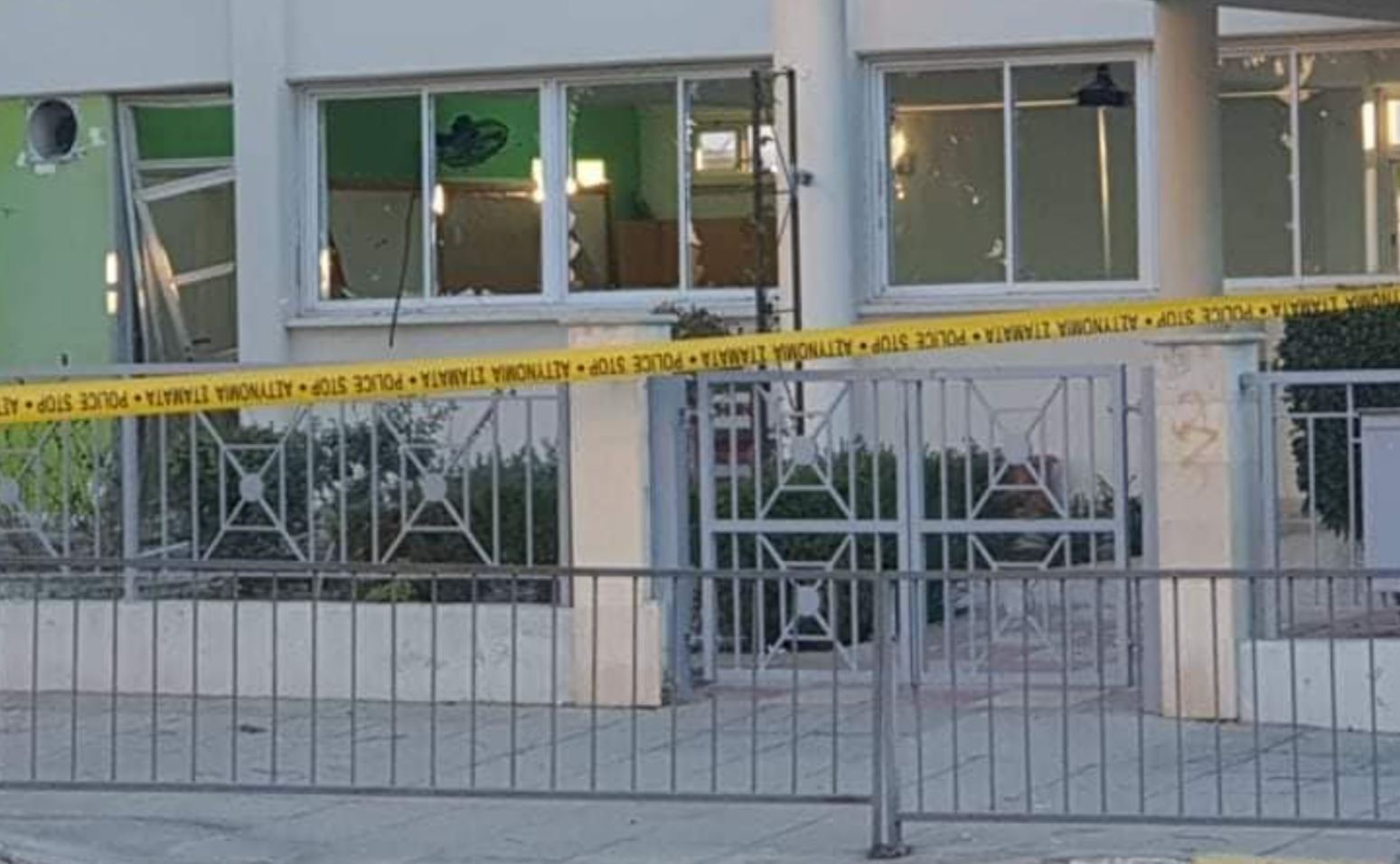 Bomb squad experts at the scene also found a second explosive device that failed to detonate, while damages were also recorded at a church across the road, where the door, windows, as well as equipment inside had been damaged according to reports.
Another school attack took place in rural Nicosia in the form of suspected arson, according to local media, after the fire department was called to put out flames at a primary school in Deftera.
Fire department spokesperson Andreas Kettis said two fire engines rushed to the scene and distinguished the flames, which had started a few minutes before 7am according to reports.
The slogan "traitors hands off our children" was written with red spray paint on the front steps outside what appeared to be a lounge area at the school.
Recent government pandemic measures included a mandate for young pupils in elementary grades to take rapid tests and wear face masks, giving rise to protests from small groups and some parents who insist rapid tests and masks should be optional for the younger kids along with vaccinations.
Reports also said protests on Wednesday got out of hand outside the Nicosia Conference Center where House members meet during the pandemic.