Suspect arraigned in knife attack against Russians in Cyprus, charges include references to hate crimes
A Ukrainian woman accused of carrying out a knife attack against a group of Russians in Larnaca has pleaded not guilty to multiple charges that include hate crime offenses.
Local media reported on Wednesday that a woman described as a 55-year-old Ukrainian national was arraigned in a Larnaca district courtroom, where she denied all charges in connection with an alleged knife attack on Russian nationals who had gathered at a park opposite Panagia Faneromeni church on August 22 to kick off celebrations on their national Flag Day.
According to the Cyprus News Agency, the suspect pleaded not guilty to all charges, including hate crime offenses as per the Law for combating certain forms and expressions of racism and xenophobia.
The suspect pleaded not guilty to various charges including knife assault and offenses from an article on combating certain forms and expressions of racism and xenophobia
Other charges include two counts of assault, knife possession, public intoxication, disorderly conduct, disturbing the peace, and carrying a weapon with intent to terrorize.
A video of the alleged incident showed an adult female hurling insults in Ukrainian and brandishing a kitchen knife as she threatened people, some of whom backed away while others managed to disarm her with the help of on-duty police officers who were on site.
Russian embassy officials in Nicosia, who initially argued the incident was played down by authorities and the media, have called for the defendant to face attempted murder charges after pointing to specific online comments by the suspect days prior to the incident.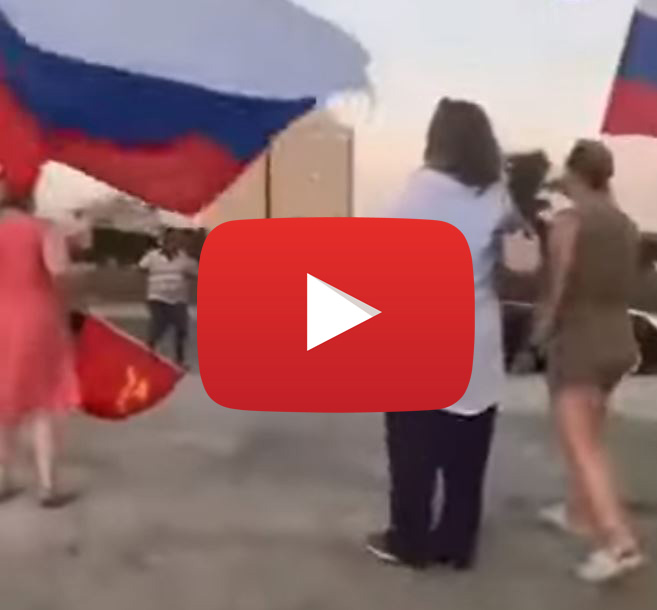 Reports said a woman who was one of the organizers of the pro-Russia event was specifically targeted in the attack, with eyewitnesses reportedly saying the "perpetrator intended to stab her victim in the neck."
Last month prosecutors did not include attempted murder on the charge sheet but police representative Charis Hadjiyiasemi confirmed that a penal code article on combating certain forms and expressions of racism and xenophobia had been added.
Hadjiyiasemi told CNA on Wednesday that the suspect would remain free after renewing a €2000 bail until the next hearing, which has been scheduled for December 5.