The Cyprus question is a European issue said Manfred Weber the leader of the European People's Party and candidate for the EU Commission Presidency.

In statements to the press after a meeting with President Anastasiades, Weber said that "it was a great honour to have today the opportunity to meet the President of the Republic of Cyprus for a bilateral exchange of views about the challenges of the next upcoming weeks and months and we agree first of all that the Cyprus question is a European issue, that it must be even be ''upgraded'' as a European issue."  

He added that we cannot say that "we delegate this point, this challenge as Europeans only to the United Nations."

According to Weber "the United Nations have a big and important role, no doubt about this, but the Cyprus question must be upgraded also on a European level, it must have more importance for the rest of the European Union."

"The Cypriots must know that the rest of the EU is backing their positions and their concerns," he stressed.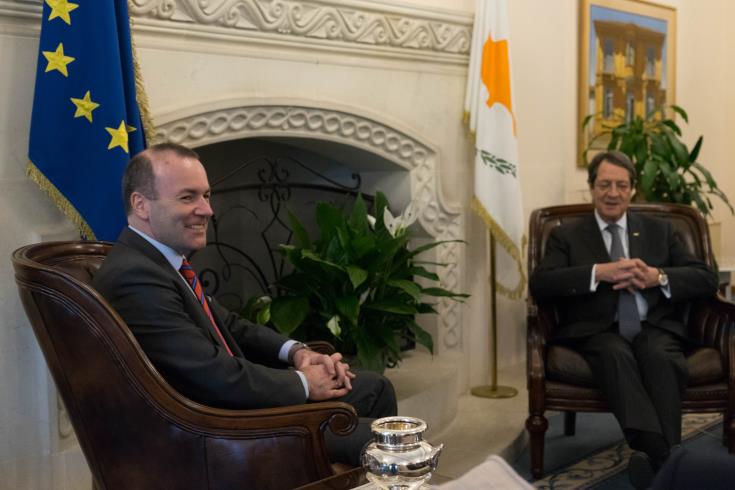 He also expressed the hope that for progress in the coming months. We hope for further talks on this issue," he said.

Referring to the European elections set to take place in May, Weber said that it will be up to "the people to decide about the elections, who will govern, who will lead in the future the EU."

"For me Cyprus is the best place to underline the clear EPP leadership," he noted, adding that the leadership of President (Anastasiades) and the Democratic Rally showed that the outcomes of this policy, especially in economic terms, are positive.

"That is why we use Cyprus as an example that the whole EU should be under the leadership of the EPP that creates stability, that creates economic growth and also strength for the global challenges that are ahead of us," he said.

Weber further noted that "as the lead candidate of the EPP I want to present in the next upcoming weeks a clear programme of what we offer to the people of Europe, very concrete proposals for the future."

He promised to "make the next five years a positive mandate, a positive five years for the Europeans as a whole." He also said that he will "count very much on the support of President Anastasiades" in the European Council.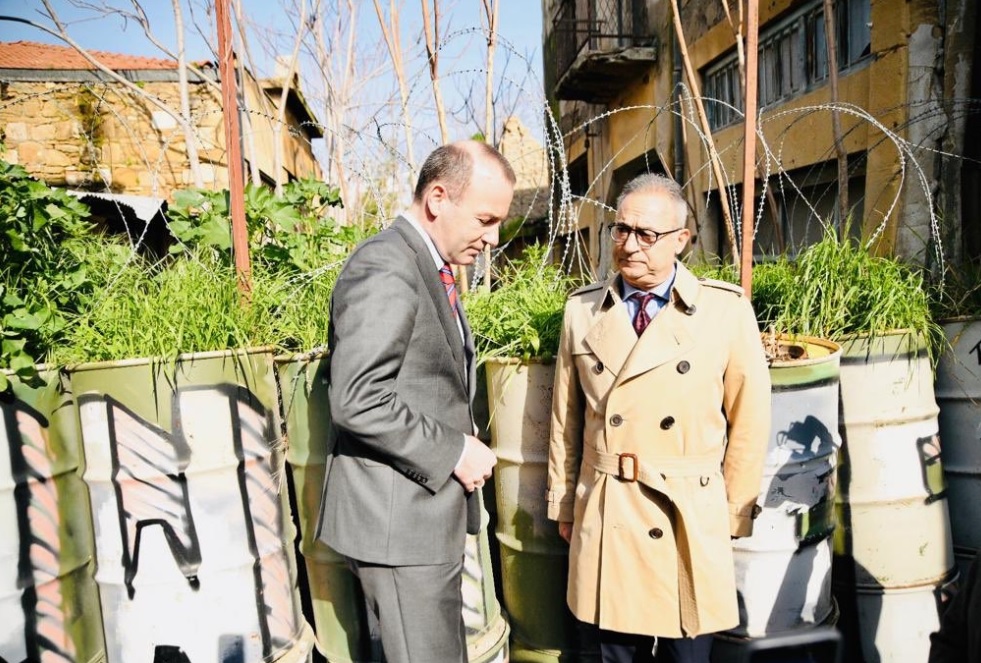 On his part, Democratic Rally (DISY) President Averof Neophytou thanked Weber "for his very clear remarks firstly concerning the Cyprus issue, that if he will be the next President of the European Commission, the Cyprus problem will be upgraded and will be a European issue."

He also referred to Weber's vision for Europe. "The wrong perception that Europe is only for the banks and the economy has to be changed," he said.  Europe, Neophytou pointed out, should deal with daily issues and health issues, adding that fighting cancer is a priority for Weber.