Police back to the drawing board in Mitseros mine after underwater search in lake yields nothing
Police are back to the drawing board as an underwater search failed to locate a missing Filipino girl, whose mother and another woman were murdered by a suspected serial killer last year.
(Click here for an update to the story)
According to Kathimerini Cyprus, army navy seals from the underwater demolitions unit left Monday afternoon from the site at Xiliatos reservoir, Nicosia district, after hours of failing to locate 6-year-old Sierra Graze Seucalliuc.
(Murder description below - viewer discretion is advised)
The suspect in the case, described as a 35-year-old Greek Cypriot army captain and amateur photographer, reportedly has admitted to killing the little girl's mother, 38-year-old Marry Rose Tiburcio from the Philippines, as well as another Filipina, 28-year-old Αrian Palanas Lozano. According to the facts in the case so far, he killed the two women on separate occasions last summer and dumped their bodies, naked and bound, in the same exact location at an old abandoned mine in Mitseros, a few miles east of Memi lake in Xiliatos.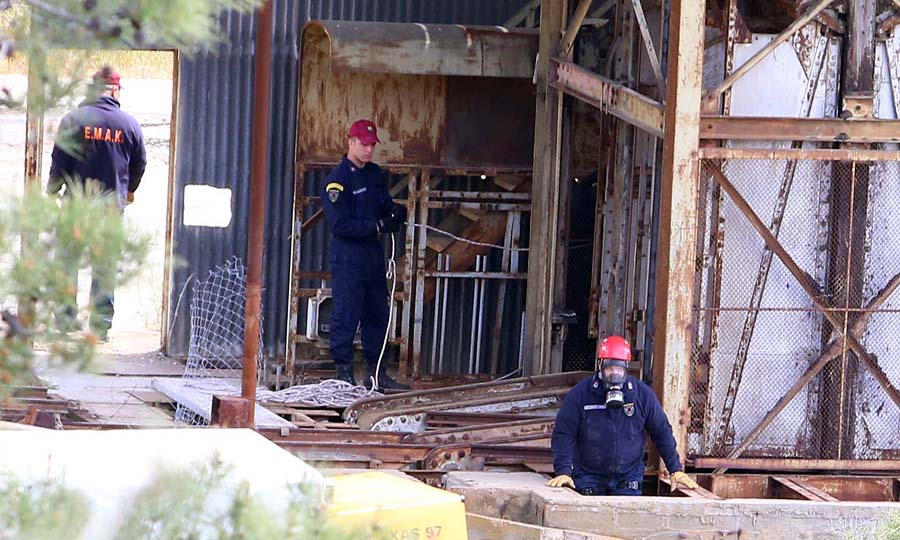 Marry Rose and her daughter were reported missing in early May 2018 by a Filipina friend the day after their disappearance, while Arian went missing in late July of that year and a report was filed days later after she reportedly failed to show up or answer her phone.
According to Kathimerini Cyprus, the suspect approached over 30 women in the last two years, while Greek authorities are also looking into the case
While earlier media reports said the suspect had admitted to killing little Sierra, he was later said to have reverted back to earlier statements he had made, essentially telling investigators he had not murdered the little girl. According to the suspect, Sierra woke up crying and choking on her own vomit while he was having sexual intercourse with her mother in another room. He said he was then forced to choke Marry Rose because she started screaming, and dumped her body inside the mine shaft elevator in Kokkinoyia, Mitseros, while he dropped the little girl in the lake in Xiliatos.
But police investigators learned that the suspect also killed Arian in exactly the same manner with Marry Rose, after the suspect broke during interrogation and admitted that he "had a thing for Filipinas" and that he enjoyed choking his first victim during sexual intercourse and so he did it again with Arian.
Following the departure of navy seals from Xiliatos, as reported by Kathimerini, there was some media speculation as to whether the suspect tried to mislead authorities by giving a false location for Sierra days earlier in order to keep cops at bay and divers away from the mine shaft. Louis Koutroukides, president of the Housemaids Association of Cyprus who says he was told off by police last year, has recently alleged that Sierra may not be dead but could have been sold to human traffickers.
But reliable sources confirmed on Monday afternoon that the fire department had a Plan B at the old abandoned mine, where there were significant challenges for divers due to underground workings.
Fire Department representative Marcos Trangolas was quoted as saying "other ways are being considered" in Mitseros, suggesting the undertaking could take a long time but did not specify how long.
"The search will take as long as it takes in the search of human corpses," said Trangolas.
Previous reports said officials believed there could be at least two other corpses, while investigators did not rule out finding more bodies in the area.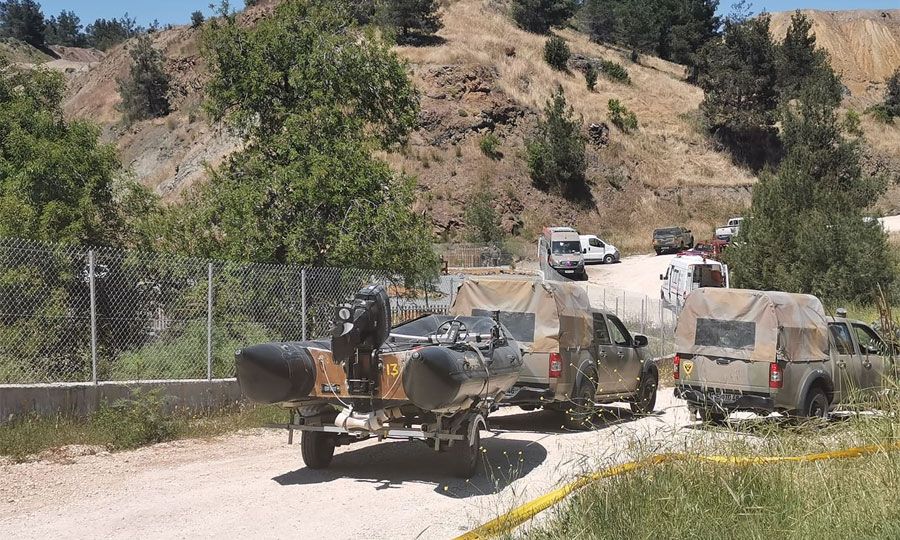 According to Kathimerini Cyprus, the suspect approached over 30 women as potential victims in the last two years.
Greek authorities are also said to be investigating the possibility that he may have committed similar crimes in Greece, where he trained as a military cadet officer and also had traveled there days before flying back to the island in early May.
The army captain remains in remanded custody, facing multiple charges including premeditated murder, kidnapping, false imprisonment, and obstruction of justice.
Media pundits have been calling on the government to answer to key questions as to why authorities did not act promptly after the women and child were reported as missing. Some reports suggested that protocol had not been followed in the case of little Sierra, whose disappearance ought to have mobilized authorities from day one.
A statement from the government on Monday called for patience throughout the investigation, following a response in the morning by the chief of police who said all questions raised would be answered but not before a thorough investigation to establish facts.
Government spokesperson Prodromos Prodromou, who was asked by reporters whether the police chief and justice minister ought to resign, he said the government was in "utter shock" and that "it would be unwise to make additional comments while police are carrying out an investigation."
"When the investigation is concluded, you will hear from the minister and the government directly," Prodromou added.
Members of the public also took to social media to call for more scrutiny into the social background of the suspect.