Nikos Christodoulides runs against own party on presidential 'renewal' bid, rejects talk of political overturn
Cypriot former foreign minister Nikos Christodoulides announced Thursday his non-partisan candidacy for president, with the career diplomat deviating from political norms and promising an all-inclusive, non-combative race.
Christodoulides, who resigned from his post in January amid rumors he would run for president, made it official on Thursday after uploading a video on YouTube with a formal announcement pre-recorded live in front of an audience.
The candidate said he would bypass parties and appeal straight to voters across the political spectrum.
"We don't have parliamentary elections, this is a presidential election," Christodoulides told state radio on Friday morning.
Christodoulides, whose website allows individuals to make a financial contribution, touched briefly on many issues in his 25-minute video, checking all the boxes from Cyprus Problem and healthcare to a host of other issues.
Left, Right, Center, and more...
A main theme during the former career diplomat's speech was based on forming a government administration with support across the political spectrum, left, right, and center, including voters who were planning to abstain from the election.
Political pundits said the announcement was not a surprise but according to the chief editor at Kathimerini Cyprus, Marina Economides, the exact timing was in fact unexpected.
The candidate said he would bypass parties and appeal straight to voters across the political spectrum, left, right, center, and those planning to abstain
Economides pointed to concerns by campaign staff that an announcement a week later could have been overshadowed by ruling party DYSI, of which Christodoulides continues to be a member.
"I will remain a member of DYSI party," Christodoulides said on Friday, adding that his candidacy was "not built on support from any political party."
According to Economides, remarks about an administration that "would include people regardless of political, ideological, and social backgrounds," seemed to be a direct response to concerns within DYSI, where members potentially open to supporting the ex-minister were worried he might surround himself with people from center party DIKO.
DYSI leader Averof Neophytou on Thursday said the announcement was not news, adding that Christodoulides had abandoned the party's collective effort many months ago.
"He is now running on an opposition ticket, so let him explain to us why does he want to overturn the right course for the country," Neophytou said.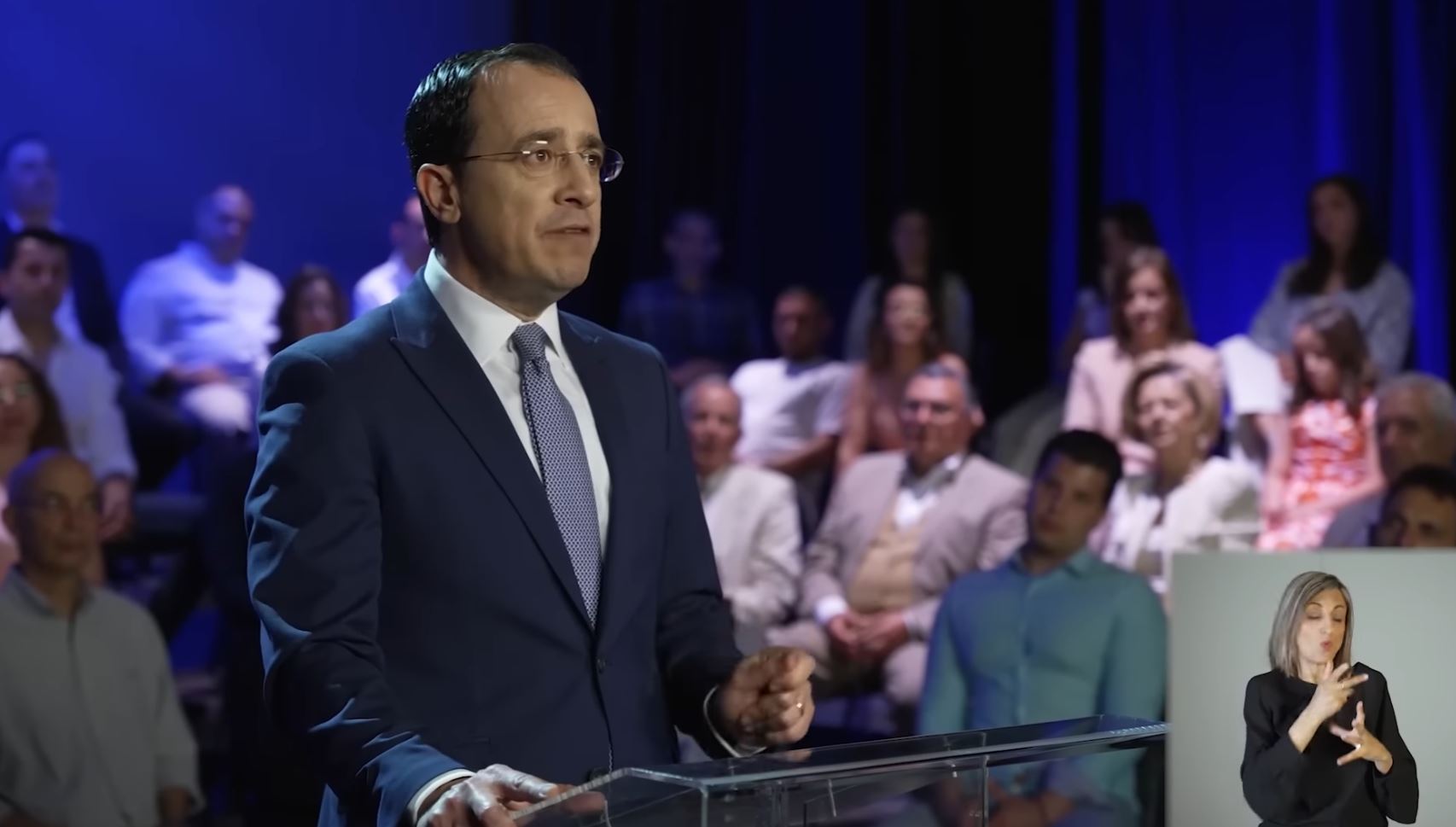 "I'm not talking about an overturn, because I heard a comment about that, I'm talking about a renewal," Christodoulides responded on Friday.
A DYSI operative who also spoke on the radio accused Christodoulides of running a secret campaign for a long time.
"You can't tour the country and meet people and groups in such a short time," he said, adding that "the secret is now out in the open" and referring to Christodoulides as Center's candidate.
But Christodoulides, who was asked by an inquisitive radio host to elaborate on the timeline of his decision, rejected he had been plotting while serving the current administration in previous years and said "I took my decision recently."
Back in January the former minister, a staunch supporter of a controversial EastMed pipeline, said he was resigning from his post to explore a possible presidential bid. The statement came around the same time a leaked document revealed Washington was backing away from public support of the ambitious project.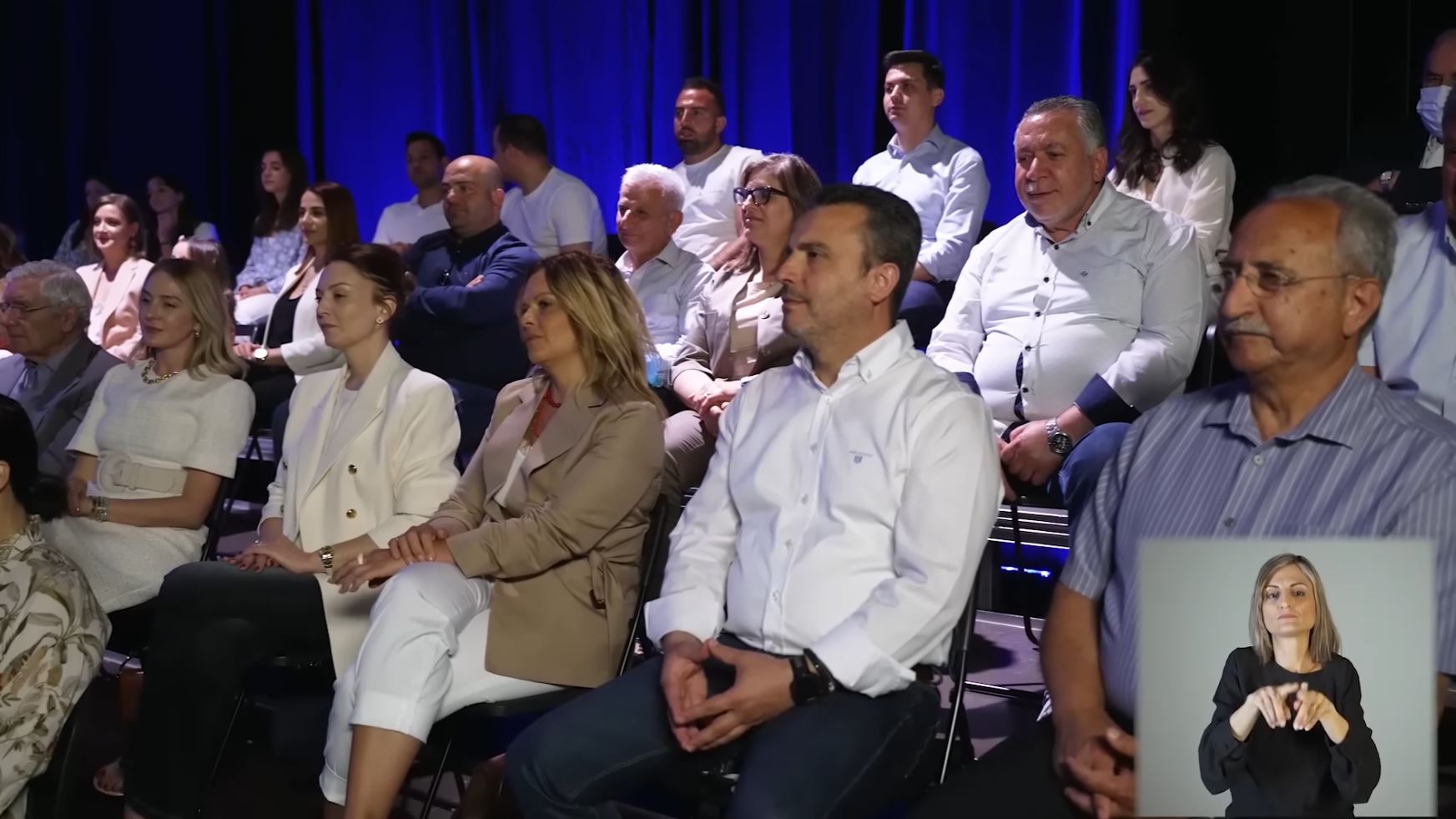 In his formal announcement Christodoulides also vowed not to create a political party, with pundits saying the statement was also directed at the center to dispel fears in exchange for support.
"A big fear within the center was having a repeat of the Lillikas scenario and the creation of yet another party that would eat into DIKO," Economides said, referring to a previous unsuccessful candidacy supported by the party.
Economides also said that DYSI has already started openly attacking Christodoulides, who has yet to give details on positions and issues.
"But the big question is whether branding Christodoulides as the party allegiance smasher could persuade today's voters," Economides said, adding that the lack of positions would force DYSI to answer "why they promoted him and kept him at the most crucial post that had to deal with the Cyprus Problem."
Christodoulides is married to Philippa Karsera, who has worked as EU Sherpa while being the Acting Secretary General for European Union Affairs in the foreign ministry.
Local media often refer to the two career diplomats as Nicosia's power couple, while recent reports said the presidential candidate's better half was reassigned new duties after Christodoulides stepped down.