Surprise trip to Istanbul by 'loose cannon' bishop with primate's blessing signals shift in island's split
Cyprus' Tamasos metropolitan bishop Isaiah, a top contender for the archbishopric throne who fell out of favor with Archbishop Chrysostomos, traveled to Istanbul this week with the primate's blessing, a possible signal that the island's ugly church split over Ukraine was drawing to a quiet close ahead of possible elections.
In a bit of unexpected news this week, Cyprus' popular diocesan Isaiah traveled to Phanar, a historic borough within Istanbul's Fatih district, where he visited the Patriarchate of Constantinople and met with Ecumenical Patriarch Bartholomew.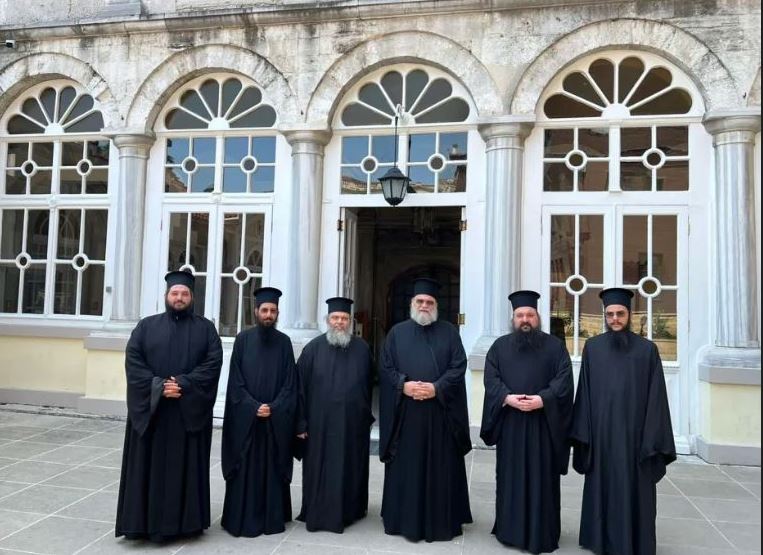 The visit came after Isaiah earlier this year criticized both Archbishop Chrysostomos and the Patriarchate of failing to maintain neutrality towards Kiev.
Back in May, Bartholomew spoke out against Patriarch Kirill of Moscow, telling a Greek television channel that the head of the Russian Church "should react to the invasion of Ukraine and condemn the war as all the other Orthodox Primates did."
Isaiah, who also angered Chrysostomos over a humanitarian mission along Ukraine's Polish border unbeknownst to the Cypriot primate, has been accused of leaning towards Moscow in defiance of a pro-western church front.
But all was forgotten on Monday when the Tamasos metropolitan was received by Patriarch Bartholomew, with reports saying the visit took place with Chrysostomos' blessing while the two men also exchanged gifts.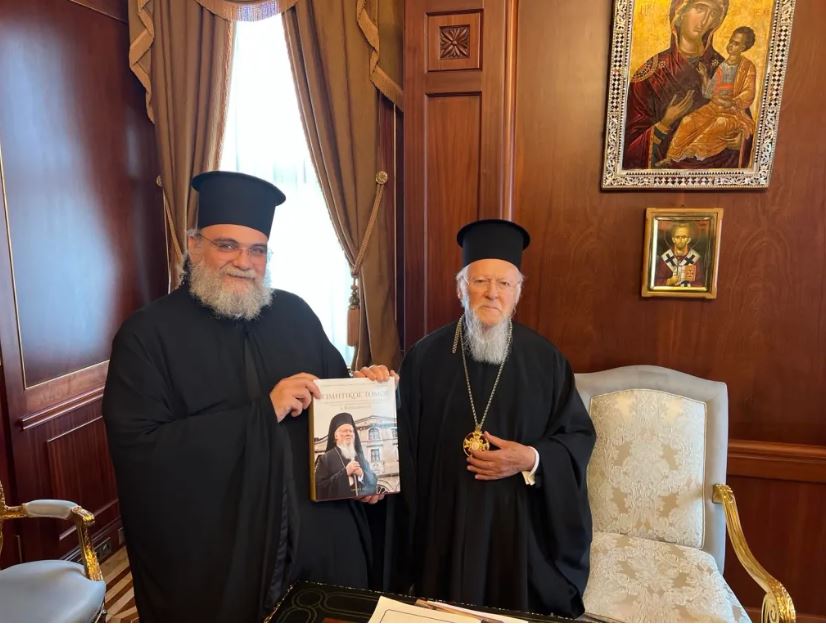 Back in 2020, Chrysostomos, who is expected to be replaced by elections possibly next year due to a battle with cancer, moved unilaterally to recognize the new Ukrainian Orthodox Church's independence from Moscow, overturning an earlier Holy Synod position of neutrality on the controversial issue.
Isaiah, whose popularity could get him elected to succeed Chrysostomos, had warned that the issue ought to have been decided with consensus and an adherence to canonical rules.
But archbishopric elections may not give Isaiah the winning ticket despite his popularity on the island.
Local theologians have recently pointed fingers at Nicosia and Istanbul over efforts to change voting rules in Cyprus' archbishopric elections, suggesting an anti-Russia agenda was behind efforts to take the vote away from believers who might favor a pro-Moscow candidate in order to task the Holy Synod with naming a pro-Kiev winner.
During the visit, Isaiah assured Bartholomew of the "sincere respect and love" that he and his clergy had for the Ecumenical Patriarchate.
The Tamasos bishop also announced the launch of pilgrimage missions to Constantinople.
Back in Ottoman times, the ecumenical patriarch delegated to the Russian church the authority to ordain Kiev's top bishop, with Moscow saying the transfer was permanent while Istanbul and Nicosia argue this was only temporary.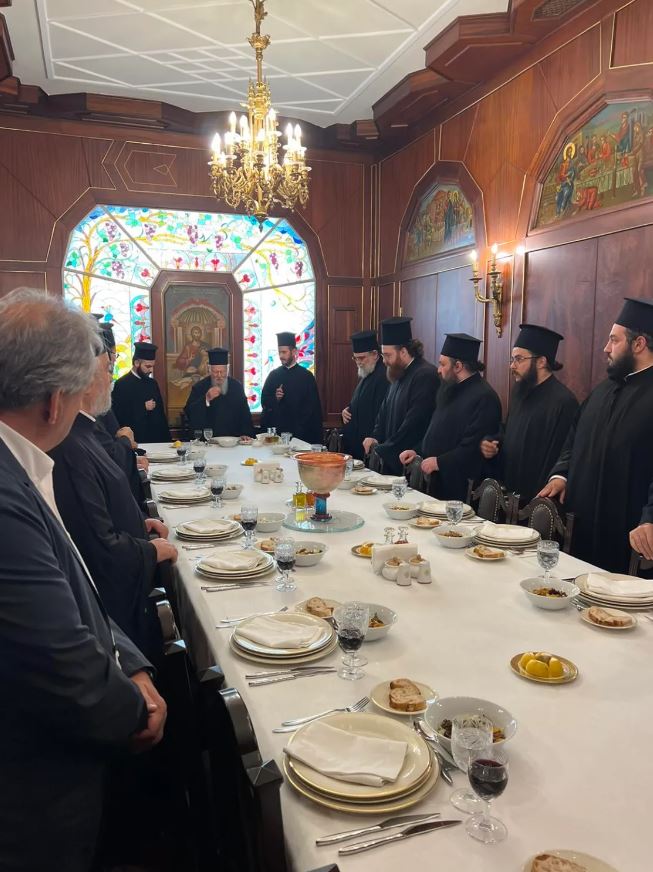 Chrysostomos supporters and critics in the past pointed out that wealthy Russians have funded church projects on the island, including projects in Isaiah's diocese.
But last year Isaiah, who pointed the finger at Chrysostomos when the archbishop was implicated in the country's golden passports scandal, argued that wealthy Greeks and Americans also funded projects "but no one accuses the hierarchs of being under Greek or American control."