Egypt Air hijacker Mostafa Emam extradited to Egypt after withdrawing his case with ECHR
The lawyer of Egyptian hijacker Mostafa Emam, who was extradited by Cyprus authorities after he withdrew his case with the European Court of Human Rights, says her client gave up after succumbing to pressure in a Nicosia prison.
Cyprus extradited Seif Eldin Mostafa Mohamed Emam over the weekend, when police handed him over to Egyptian officials at Larnaca International Airport on Saturday night.
His lawyer, Nicoletta Charalambidou, says her client could legally be extradited to Egypt after he voluntarily withdrew his cases with the ECHR.
But Emam withdraw after succumbing to pressure, according to Charalambidou, citing "his detention conditions in prison." The lawyer said the conditions had already been evaluated as inhuman and degrading treatment by the anti-torture committee of the Council of Europe.
The ECHR received a number of filings in this case, including Emam's appeal over the extradition request, his asylum application, and complaint about his detention conditions which was to be examined along with the other claims.
'I prefer to go back to Egypt where I will be physically abused rather than stay in Block 10 where psychological abuse goes on daily without any prospect'
The human rights and anti-racism advocate group KISA said the reason Emam withdrew all his claims with the ECHR was based on abuse he received over an overextended period of time in prison.
"KISA is convinced that the prolonged detention in the reception area and Block 10 under inhuman and degrading treatment, along with the total refusal of the Central Prisons administration to examine his complaints submitted through KISA and his lawyers, broke Emam down," KISA said on Facebook.
Emam was often placed with other detainees who were facing psychological issues, while he was not diagnosed with any mental issues. He also spent time in solitary confinement.
"I prefer to go back to Egypt where I will be physically abused, and I know what will follow, rather than stay in Block 10 of the Central Prisons where psychological abuse goes on daily without any prospect of ending it or managing it," Emam said according to KISA.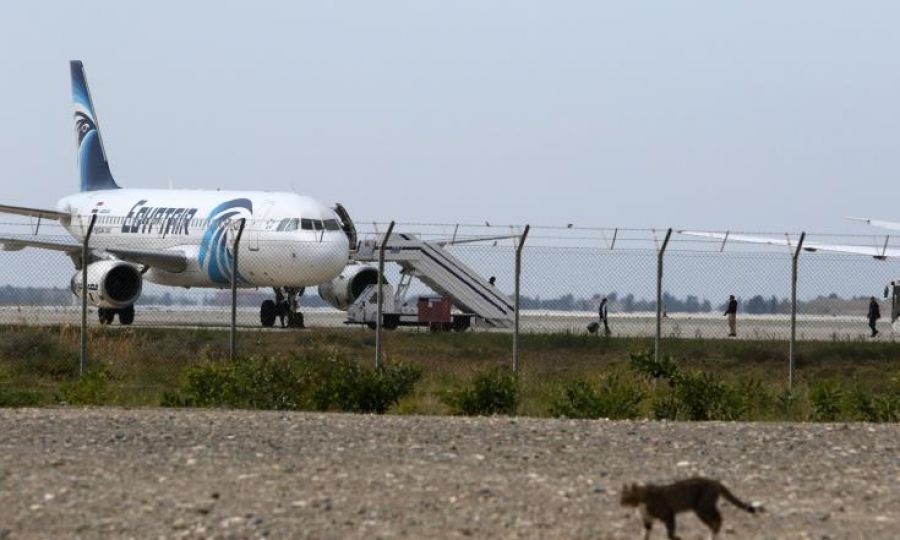 Emam landed in Larnaca more than two years ago, in March 2016, when he hijacked an Egypt Air flight and forced it to land in Cyprus while wearing a fake suicide belt. Negotiations with security officials led to the release of passengers and crew and the hijacker's surrender.
Hours after the incident, Cairo requested his extradition but Emam filed for asylum which was rejected weeks later by a Cypriot court, finding him ineligible for asylum status due to the hijacking.
He subsequently fought his extradition in local courts on human rights grounds, arguing he would face torture and even death if he was sent back to Egypt.
A Nicosia District Court judge dismissed his claims, siding with state prosecutor Eleni Loizidou who argued a report by a Cambridge human rights professor was biased and inadmissible.
Emam then took his case to the ECHR which ordered Cyprus not to extradite the hijacker without first examining his complaint that he could be "exposed to the real risk of death or torture" if sent back to Cairo.
Cyprus Justice Ministry says it received assurances from Cairo that Emam would get a fair trial.
Egyptian authorities gave "assurances that Mostafa would face legal procedures that comply with international standards," the ministry said.
Emam, who recently withdrew his case with the ECHR, became immediately eligible for extradition based on the previous Cypriot court decision.
Cyprus is a party to the European Convention on Human Rights, which forbids the extradition of suspects back to countries where they could face torture or degrading treatment.
Egypt has been accused by international human rights groups of not cracking down on state-sponsored abuse and torture by the police.
On Sunday, an Egyptian paper wrote that six police officers including two senior officials would face trial in connection with the death of a detainee who was arrested on suspicion of theft in northeastern Cairo.