Founder Demetris Lottides concludes the 2021 Digital Agenda Summit at the Nicosia Municipal Theater
Shemaine Bushnell Kyriakides
The second and final day of Digital Agenda Cyprus was more impressive with speakers bringing together ideas, predictions and discussions about the future of technology and what to expect during the post-pandemic era.
Consumer and shopping behaviorist Ken Hughes kicked it off with his dicussion entitled "Love is a Verb", highlighting the key ingredients of a healthy personal relationship and emphasizing that these elements are one in the same when dealing with consumers.  As one of the world's leading authorities on consumer, shopper and cyber shopper behaviour, Ken  helps his clients understand what is needed to build productive relationships, making the customer feel appreciated, something that is lacking in today's digital age.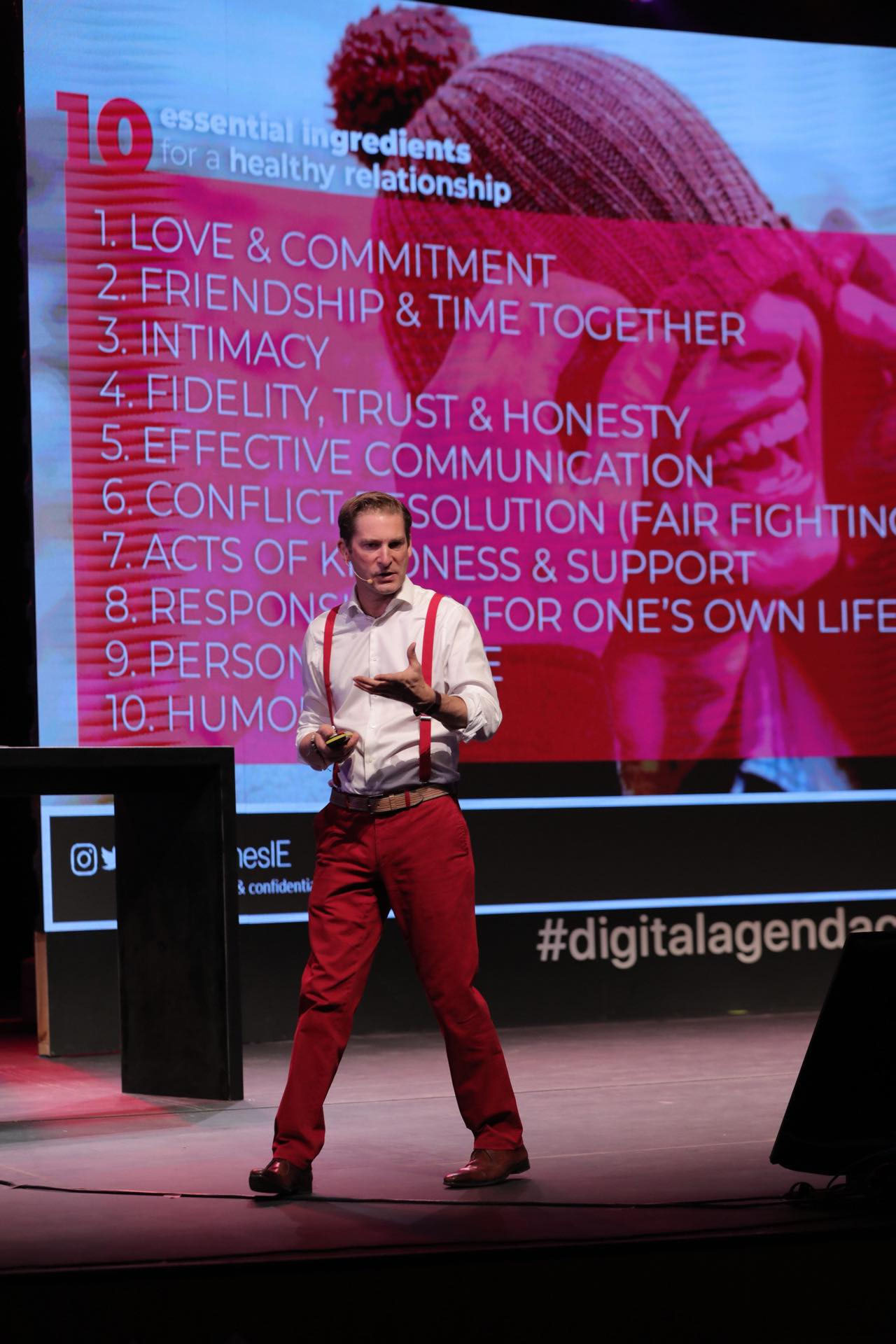 Mark Stevenson, one of the world's most respected thinkers on technology and societal trends, followed with a no-holds-barred speech about how the world is in a mess and in need of systemic changes, specifically in individual mindsets, corporations and governments.  Branded a 'reluctant futurist', Mark warned that COVID was just an 'amuse-bouche' to what is coming, which he anticipates are adverse effects to climate change and a 30 year recession.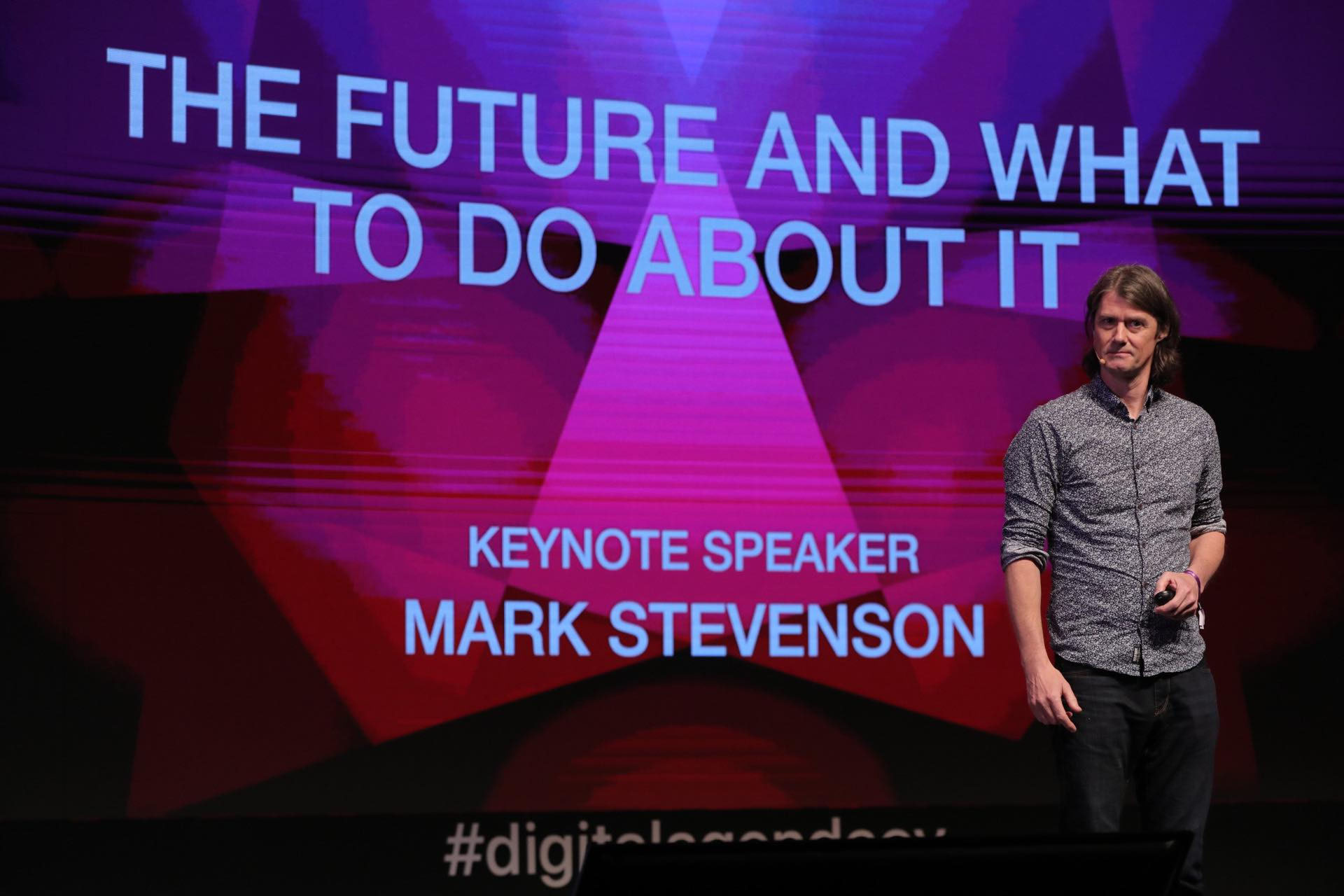 Summit participants also had a chance to get an insight on the COVID pandemic, how it came to be and what the future will look like.  Hugh Montgommery, Professor of Intensive Care Medicine at University College London (UCL), and Stella Kyriakides, European Commissioner for Health and Food Safety, along with Dr. Zoi Dorothea Pana, professor at the European University and specialist in pediatrics, and Leonidas Phylactou, CEO and Medical Director of The Cyprus Institute of Neurology & Genetics held an interesting panel discussion clarifying the myths and truths about COVID and steps the EU is taking to help its citizens return to some semblance of normality while living with this virus today.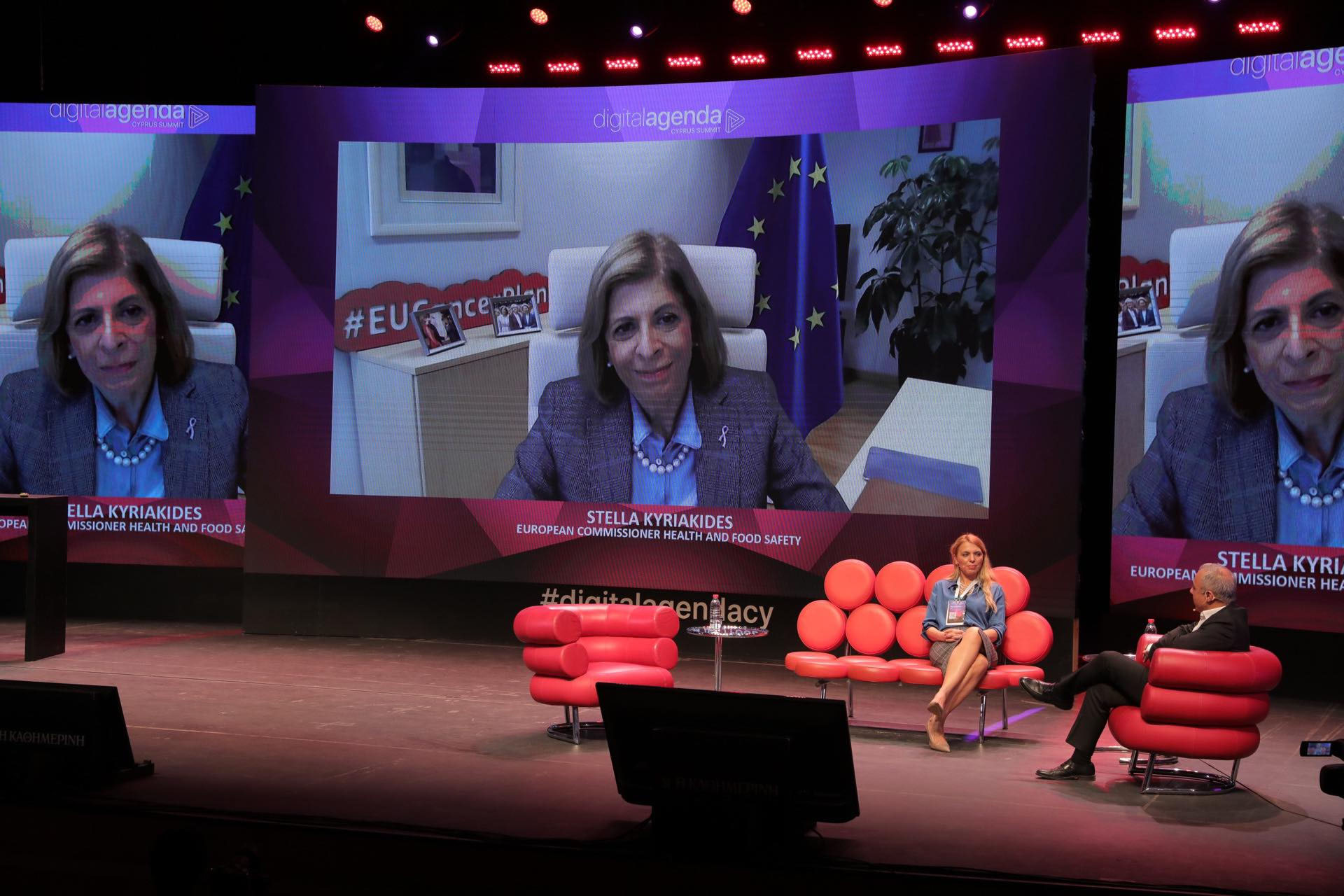 One of the most interesting discussions came from Anett Numa.  An advisor to the e-Estonia Briefing Center, Anett believes that all processes and structures of public services should be accessible and simple for every single citizen.  She was instrumental in putting 99% of Estonia's government services online, ensuring easy access for all citizens and the reduction of bureacracy and corruption while increasing transparency.  She is also consulting with government officials on the digitization of Cyprus government services.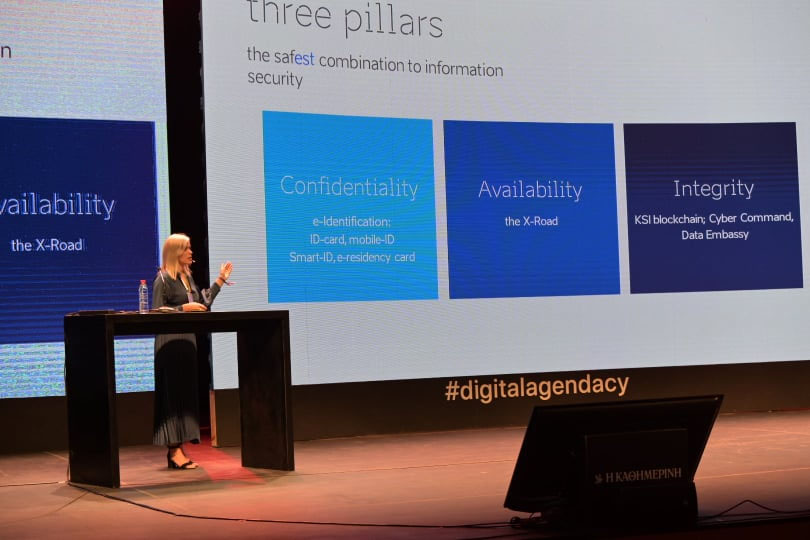 Kyriacos Kokkinos, Deputy Minister for Research, Innovation and Digital Policy, followed Ms. Numa with exciting plans for Cyprus' digitization.  Speaking along the same lines as Numa, Mr. Kokkinos shared his plans for digitizing Cyprus' government services by 2025.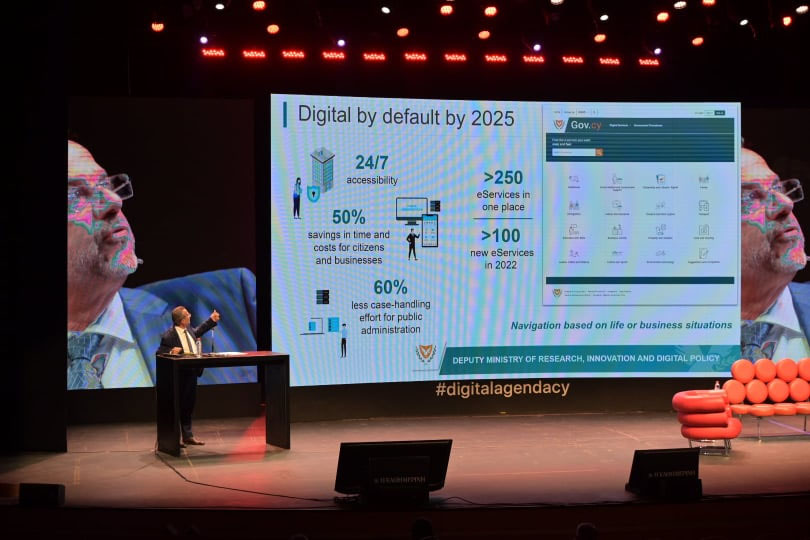 Of course the day wouldn't have been complete without discussions from some of our current and former ministers.  Constantinos Petrides, Minister of Finance, eagerly shared his plans for a "Greener" Cyprus.  The Green Deal is part of the EU's Recovery and Resilience plan.  It ensures that EU money given to member states will be used to transition to a more eco-friendly environment as part of the recovery plan.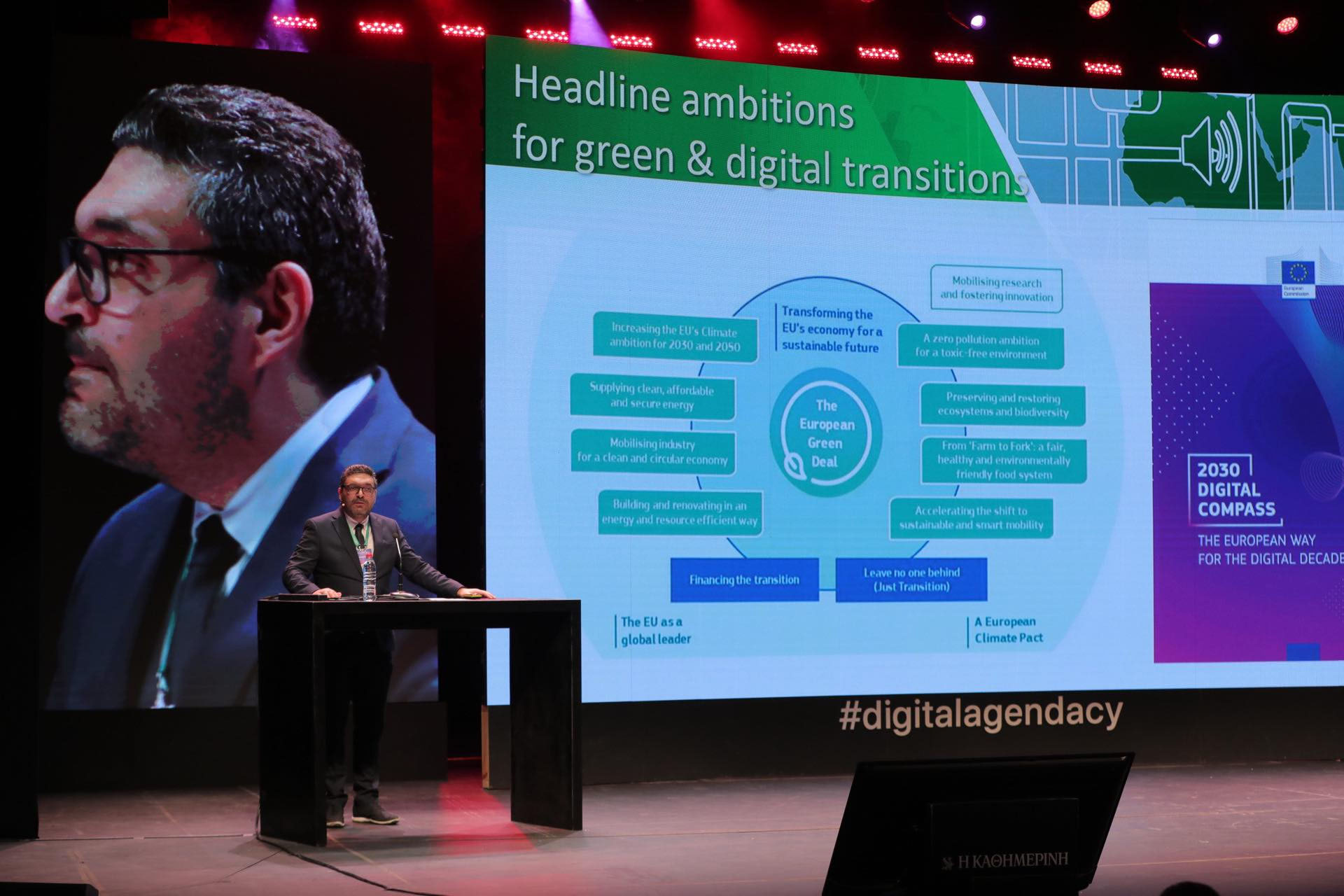 Minister of Foreign Affairs, Nicos Christodoulides, along with former Minister Kasoulides and former EU representative Federica Mogherini discussed the future of diplomacy and its transition to digital diplomacy.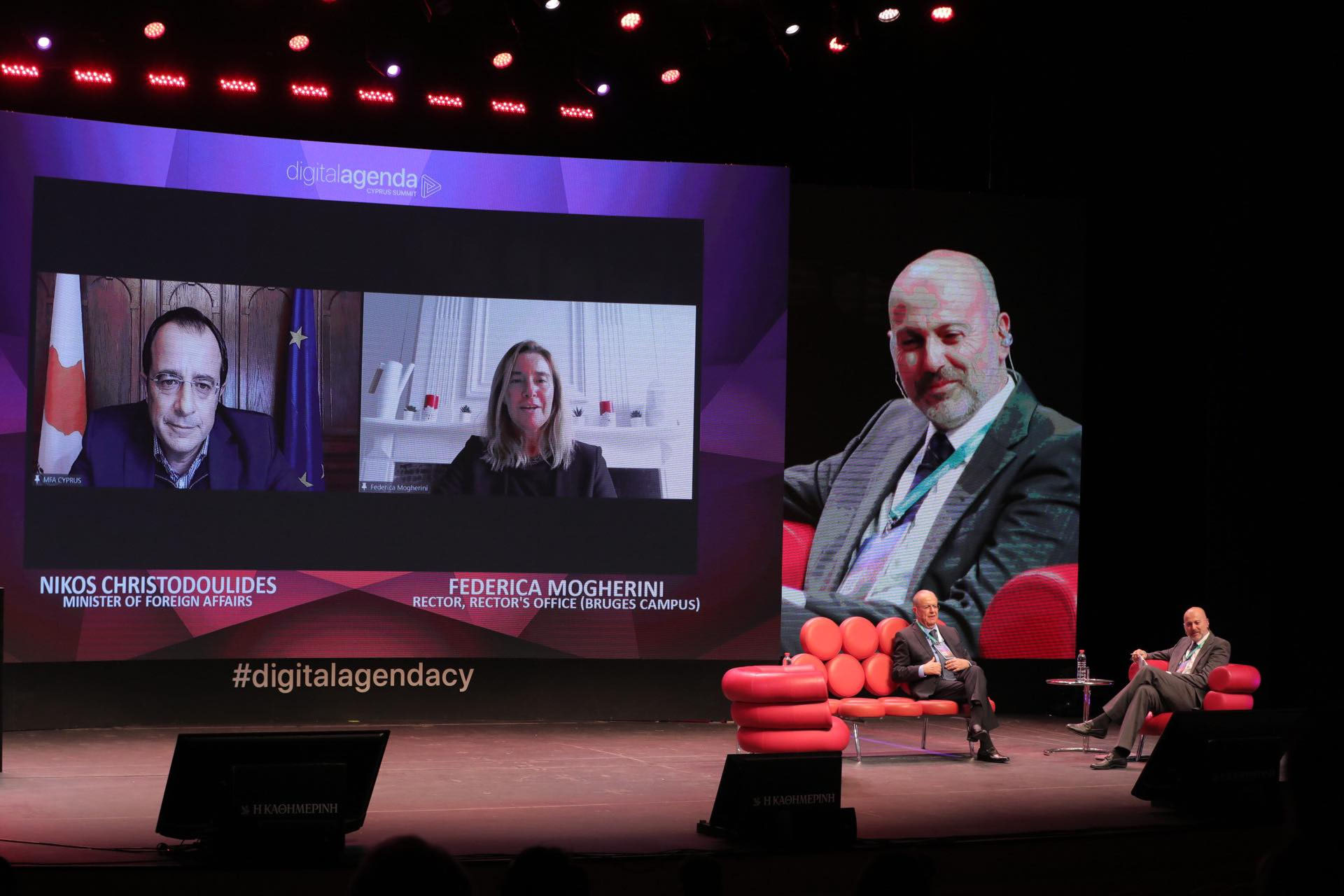 All in all, an exciting and memorable two days that gave us insight into the issues we face today and what the future holds.
Digital Agenda 2022 is scheduled for the 18th and19th of October next year.  Looking forward to seeing you there!!