Young man pleads guilty to reduced charge in fatal crash after prosecutors suspend manslaughter prosecution mid-trial
A young man, whose pregnant girlfriend was killed in 2020 after he crashed their car in rural Limassol, has pleaded guilty to reckless homicide after the attorney general suspended prosecution on manslaughter and ordered the case retried on lesser charges.
According to local media, Attorney General George Savvides gave instructions to suspend prosecution on manslaughter charges against a 22-year-old male, who was in the middle of a criminal trial in Limassol for the death of his pregnant girlfriend.
Katerina Charalambous, an 18-year-old female from Limassol, was killed instantly in a September 2020 car crash after being violently ejected from a vehicle driven by her boyfriend.
The young man pleaded not guilty to manslaughter before a Limassol criminal court while on Thursday the trial was interrupted and re-filed at a district court on a lesser charge
Last year the driver was ordered to stand trial on manslaughter charges after it was determined that he had consumed alcohol before getting behind the wheel, with investigators saying speeding was a factor in the accident after he lost control of the steering wheel outside Souni.
Reports said the car skidded into an empty field and rolled over before crushing into an outer wall of a residence. It later emerged that the suspect was found to have had another controlled substance in his blood stream at the time of the accident, while police said the two car occupants did not use their seatbelts.
It was not immediately clear on Thursday whether a deal had been reached between the defendant and prosecutors, but reports said the young man had pleaded not guilty to manslaughter before a Limassol criminal court.
But on Thursday the trial was interrupted and re-filed back at a district court on a new charge of involuntary manslaughter due to a reckless act.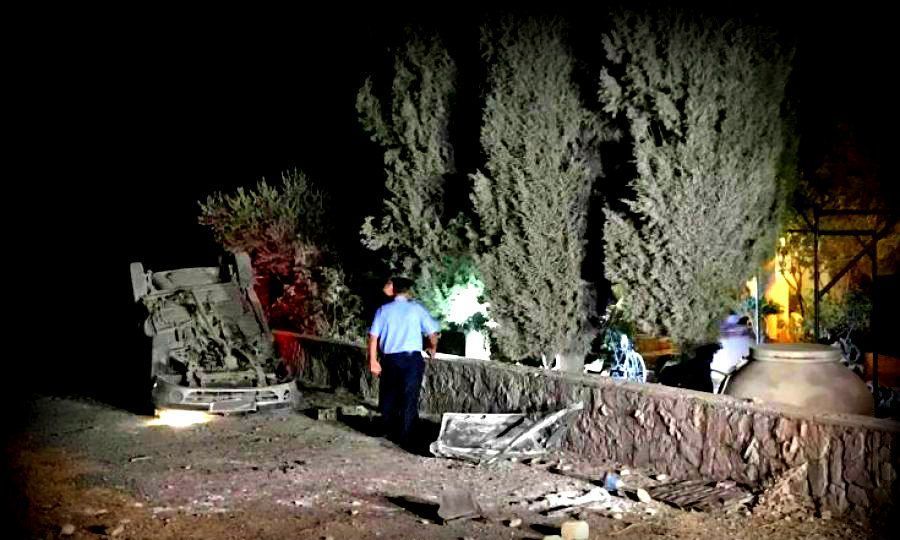 In addition to the lesser charge of involuntary manslaughter, the young man had pleaded guilty to other charges involving offenses and violations such as driving under the influence, without a permit, without proper vehicle registration, without a roadworthiness certificate, failing to abide by seat belt regulations, and driving with underinflated tires.
Involuntary manslaughter carries a sentence of up to four years in prison while a manslaughter felony conviction could land someone behind bars for life.