Russian hedge fund manager with business ties in Cyprus detained and released in the US
The whereabouts of elusive Russian hedge fund manager German Lillevali, who was linked to a flurry of companies in Cyprus after he became a resident, are no longer a mystery after reports that he was detained in the US on an immigration violation but released due to overcrowding amid the coronavirus pandemic.
Lillevali, who lost the confidence of his investors when they failed to redeem their money, had made news back in 2018 when he told a group of angry investors that he was in Cyprus and that he promised they had nothing to worry about in terms of their money entrusted to him.
The dual Russian-Estonian citizen was said to have fled Moscow in 2018, leaving his clients in the dark about the fate of their investments and his company, GL Financial.
After clients were kept in the dark over the fund manager's whereabouts, with a quarter billion under his management, he emerged in the United States earlier this year, with information from California suggesting he was using his Estonian passport bearing a different name, Herman Heinmann.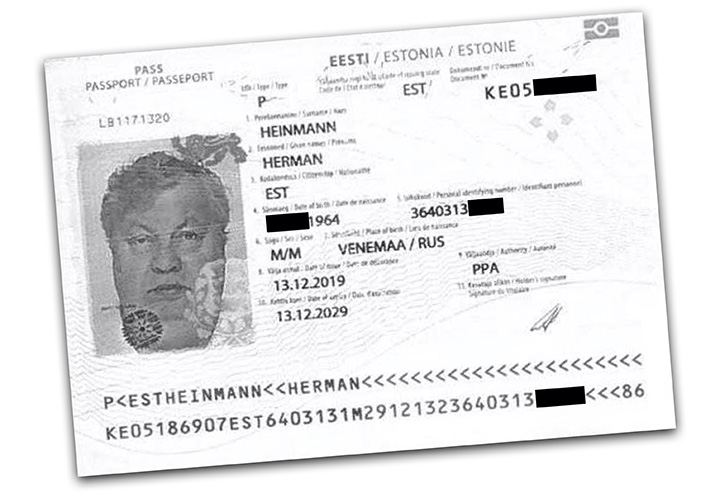 While investors and clients were reportedly trying to claw back some of their missing money, despite reassurances by Lillevali that everything was fine, the hedge fund manager ended up in California where he was detained by ICE at an immigration facility in the desert after overstaying his visa.
Lillevali was then released from detention due to overcrowding amid fear of a further spread of the coronavirus, but his problems were far from over as US judges will have to decide whether to deport him back to Estonia, according to visa violation rules, or other European nations where he could face multiple legal challenges.
Lillevali came to Cyprus in early 2013 and applied for a residence permit in May of that year. According to US court documents, he applied as an EU citizen from Estonia on May 24 and got issued a residency certificate the following day.
Travel agency and radio station in Cyprus
Upon settling in Cyprus, Lillevali went on to complete the formation of an "enterprise" with a flurry of incorporations registered in Limassol and Nicosia, as well as Switzerland and other overseas jurisdictions.
Lillevali is also believed to have used client funds to set up a travel agency and a radio station in Cyprus, according to court documents.
The hedge fund manager was ordered to pay millions after not showing up to contest allegations against him made by investors who said investment activities were never carried out as promised
The hedge fund manager was ordered to pay millions after a trial in Florida, where he was found guilty in absentia, after not showing up to contest allegations against him made by investors who said investment activities were never carried out as promised.
It has been alleged that investors and clients were instructed to make wire transfers to Lillevali's accounts in bank accounts in Cyprus, Latvia, and the Czech Republic, with the businessman making private investments and purchases of stocks while handing down a significant portion of client funds to employees in various subsidiary firms as paid salaries.
A US judge has described Lillevali's business activities as a Ponzi scheme while prosecutors in Switzerland, where the investor is also believed to be wanted by authorities, have used softer language describing the transactions as a "possible Ponzi scheme."
Diverted funds to projects in Cyprus
Family members of Lillevali have also been accused of wrongdoing and receiving payments from diverted funds, while another Russian woman described as a resident of Cyprus was also described as the hedge fund manager's right hand on the island.
In one case, one of Lillevali's brothers was alleged to have participated in the diversion of clients' funds to real estate development projects in Cyprus and subsequent laundering of converted funds through the sale of the projects.
In early 2017, according to court documents, the brother executed in his personal capacity an agreement with Cypinform Real Estate Ltd, a company in which Lillevali had controlling interests, where his brother undertook to promote and sell the properties developed by Cypinform Real Estate in exchange for a commission of 20% of the sale price.
Lillevali dismissed allegations that he was withholding money from his investors, citing US restrictions and sanctions which he says ended up freezing about $35 million that belong to about 30 individuals.
But despite promises to pay back, Lillevali failed to convince disgruntled investors, with reports saying they included an executive who worked for Oleg Deripaska, a Russian super wealthy industrialist with ties to Cyprus.