Two boys survive 150m fall after slipping on icy ground at Mount Olympos
Emergency rescuers pulled two children to safety on Monday after they fell in a gorge on Mount Olympos, the highest point in Cyprus.
According to police, two boys aged 11 and 15 were playing in the snow on Mount Olympos on Monday around noon, when they slipped on icy ground and fell 150 meters down a gorge.
A concerned citizen who saw the children during the incident went after them, but he also slipped and fell in the same gorge.
The children, who were said to have been in the area with their mother, were not injured while the man who attempted to rescue them was able to climb back up on his own.
Officers from Troodos and Platres rushed to the area with a snow-crawling vehicle, where they picked up the boys and delivered them safe and sound back to their parents, according to police.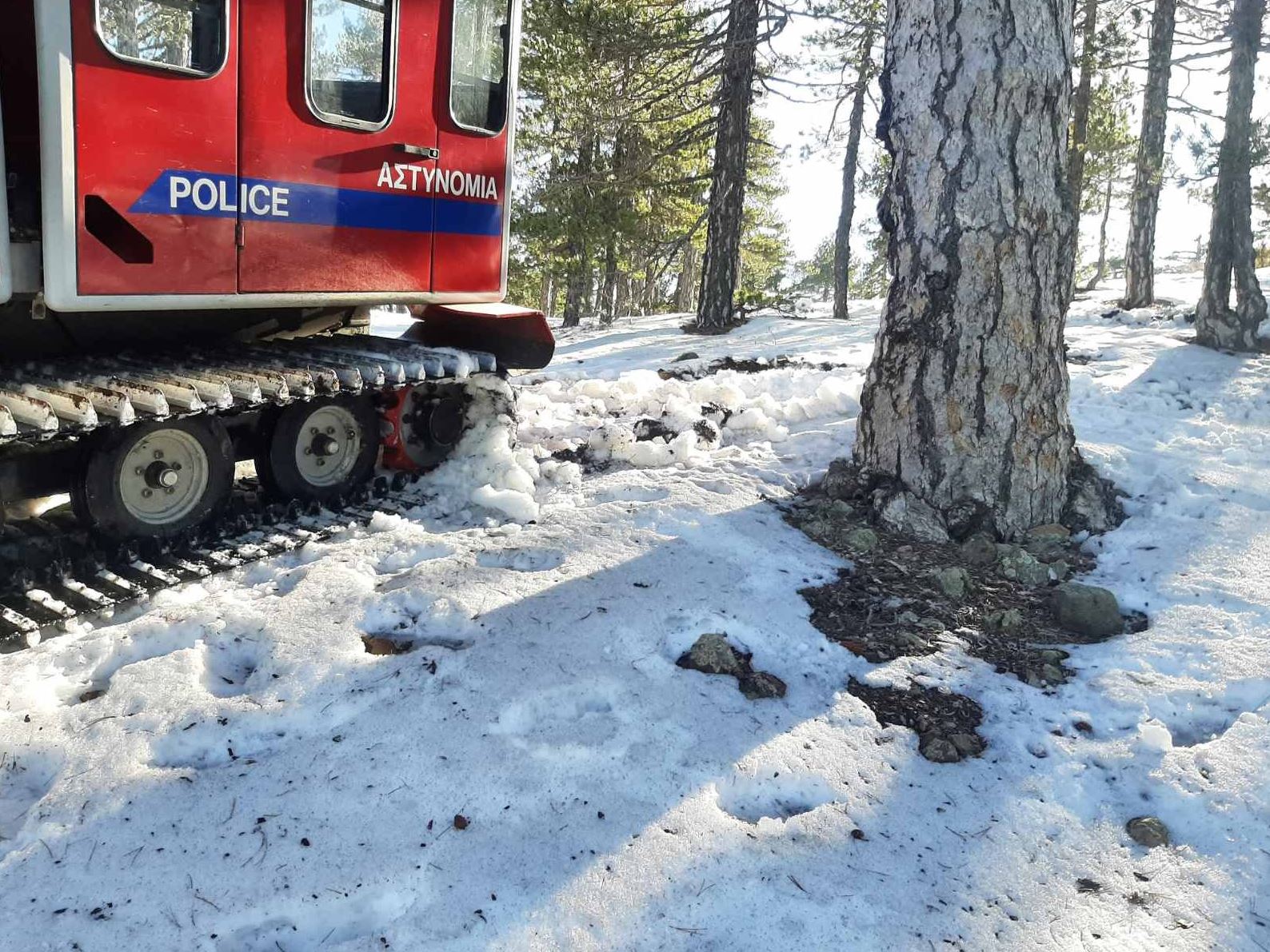 Two boys survive 150m fall after slipping on icy ground at Mount Olympos, Cyprus Police pull kids to safety with snow-crawling vehicle