Michaels Electric Cars Ltd, the exclusive representative of MG MOTOR, inaugurated its new models, MG ZS EV, MG HS PLUG-IN HYBRID and MG 5 EV.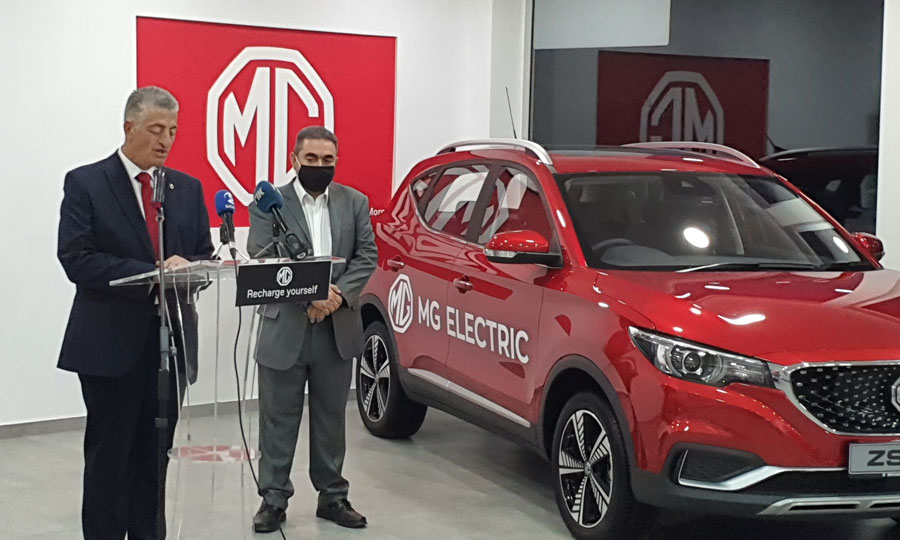 The new electric models were introduced to media executives today by MG Cyprus Operations Manager Stelios Asimenos in the presence of company president Michalis Michael.
Designed in Marylebone, London and built in state-of-the-art factories in various countries, today's MGs are practical, spacious, fully equipped and ideal for modern life.
The new electric models boast state-of-the-art technology, Adaptive Cruise Control (ACC), Intelligent speed limit assist, Blind Spot Detection (BSD), Intelligent High beam assist, Active Emergency Braking (AEB), Lane Keep Assist (LKA), and Traffic Jam Assist (TJA ).  
With zero emissions, zero fuel costs and a range of up to 370 km, the MG is a key representation of tomorrow's car.
With the support of SAIC Motor, one of the largest car companies in the world, all new MGs are manufactured with world-class components, hold 5 safety star ratings and are backed by a comprehensive 7-year manufacturer's warranty as well as an 8-year battery warranty.
MG electric cars are available for immediate delivery at all Michaels Electric Cars Ltd. showrooms.  The purchase price starts from 31900 euros.