Pavlos Kontidis was named Man of the Year for the 3rd time at the 20th annual Bank of Cyprus Man of the Year Awards. The 2021 awards ceremony was held Monday night, November 8th at the Park Lane Resort and Spa Limassol in the presence of the President of the Republic of Cyprus, Mr. Nikos Anastasiadis.
It is the largest and longest running award institution in Cyprus that, each year, highlights the achievements of men who had the courage to face obstacles and challenges head on while charting their own unique path.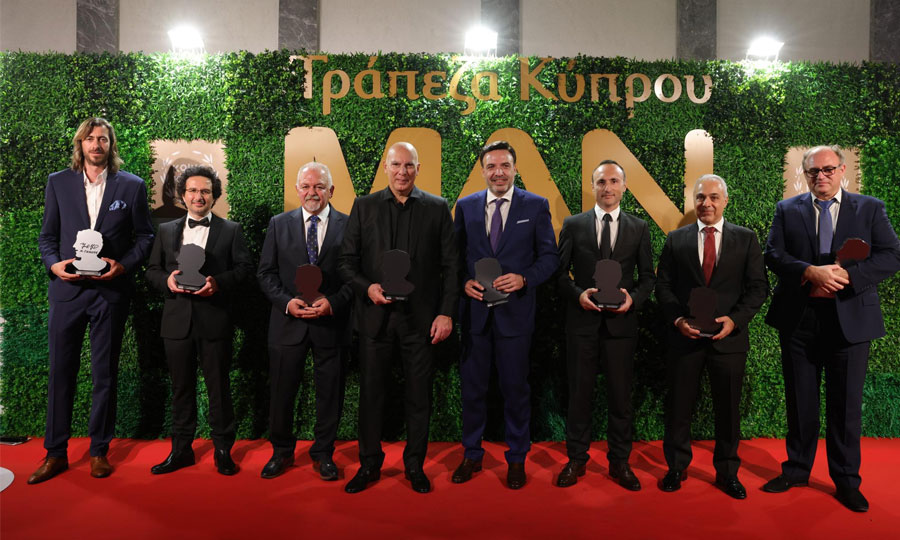 Tassos Tryfonos hosted the event while Despina Vandi and Konstantinos Christoforou gave a wonderful repertoire of Greek songs, makig the audience wish they could dance the night away.  But the stars of the show were the 17 nominees and 9 awardees, honored for their inspirational and innovative work in business, science, culture and sports.
The winners were once again chosen by readers of MAN magazine and was supervised by auditing firm Deloitte. 200 prominent Cypriot personalities also weighed in on the selections process.
Below is a list of awardees in their respective categories.
1) MANAGER/ENTREPRENEUR category - Andreas Neokleous
Awarded by: Cristodoulos Stefanis & Costas Zorbas awarded 
2) SCIENCE - Chris Toumazou
Awarded by: Marinos Sotiriou and Christis Lottidis
3) INNOVATION - Marios Ioannou Elias
Awarded by: Dinos Odysseos & Achilleas Grammatikopoulos
4) INVESTOR OF THE YEAR - Christoforos Papachristoforou
Awarded by: Panikos Nikolaou (Bank of Cyprus)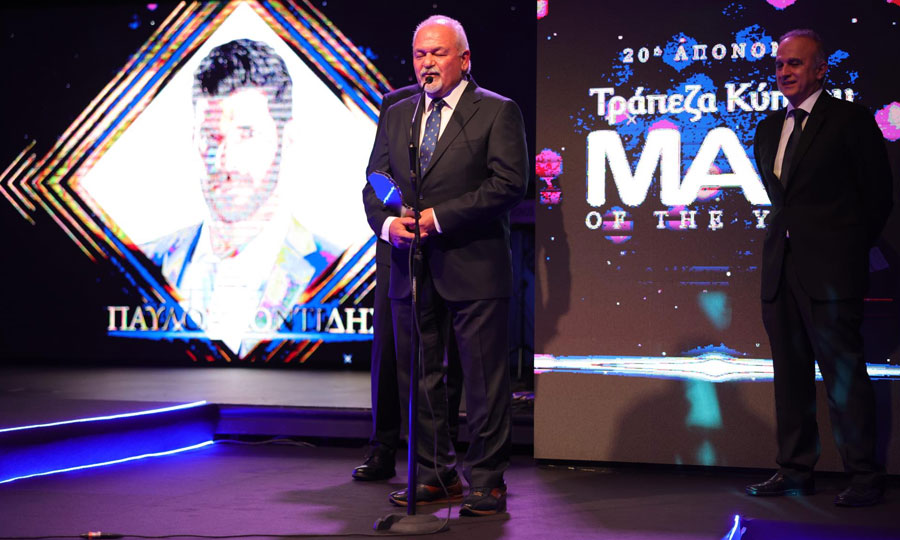 5) INTERNATIONAL CYPRUS - Christos Pasha
Awarded by: Andreas Chatzikyriakos & Loukas Fourlas
6) NICOSIA UNIVERSITY AWARD OF EXCELLENCE - Leonidas Fylaktou, Institute of Genetics
Awarded by: Antonis Polemitis & Charalambos Pilakoutas
7) HONORARIUM - Kyriakos Ioannou
Awarded by: Milan Trajkovic & Dimitris Aletraris
8) LIFETIME ACHIEVEMENT - Nikos Galis
Awarded by: Nikos Anastasiadis
9) MAN OF THE YEAR - Pavlos Kontidis (Received by his father, Dr. Panagiotis Kontidis)
Awarded by: Dimitris Lottidis & Alexis Fotiadis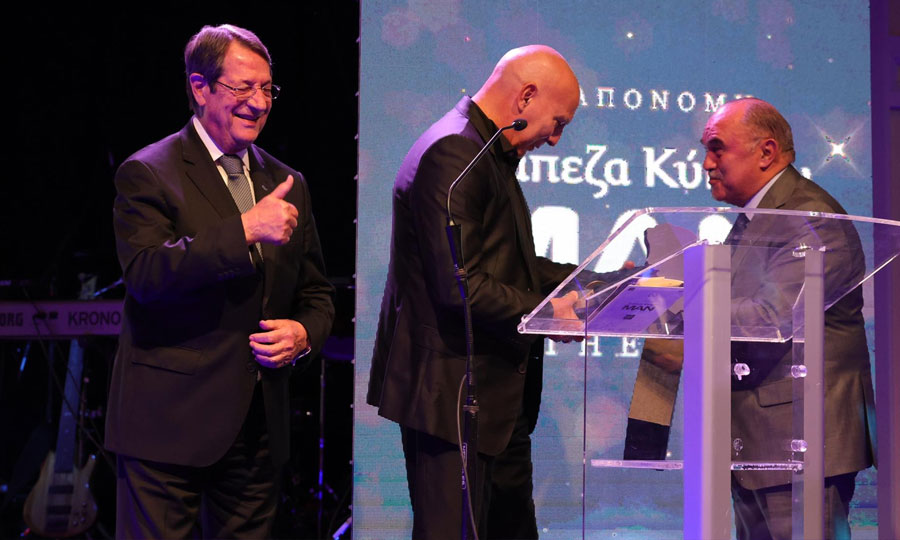 This year's Bank of Cyprus Man of the Year Awards 2021 ceremony would not have been successful if not for the efforts of MAN magazine and Kathimerini along with their sponsors: BANK CYPRUS, JOHNNIE WALKER, BMW - CHAR. PILAKOUTAS, IWC watches, University of Nicosia, OPAP Cyprus, ALFAMEGA Supermarkets, Deloitte, Pralina Confectionery, Papafilippou Ice Cream and Parklane Resort and Spa.