watch video
Fire at a factory in Strovolos leaves one dead, others taken to hospital with possible injuries
One person is dead following a fire that broke out at a Strovolos factory in Nicosia on Thursday morning, with officials attributing the blaze to a human factor.
According to local media, a 62-year-old male was trapped inside the factory owned by J.K Switchboards, following a fire that broke out after a blast around 9am according to witnesses.
"I heard a loud boom and right after a fire broke out," a witness said according to Kathimerini Cyprus.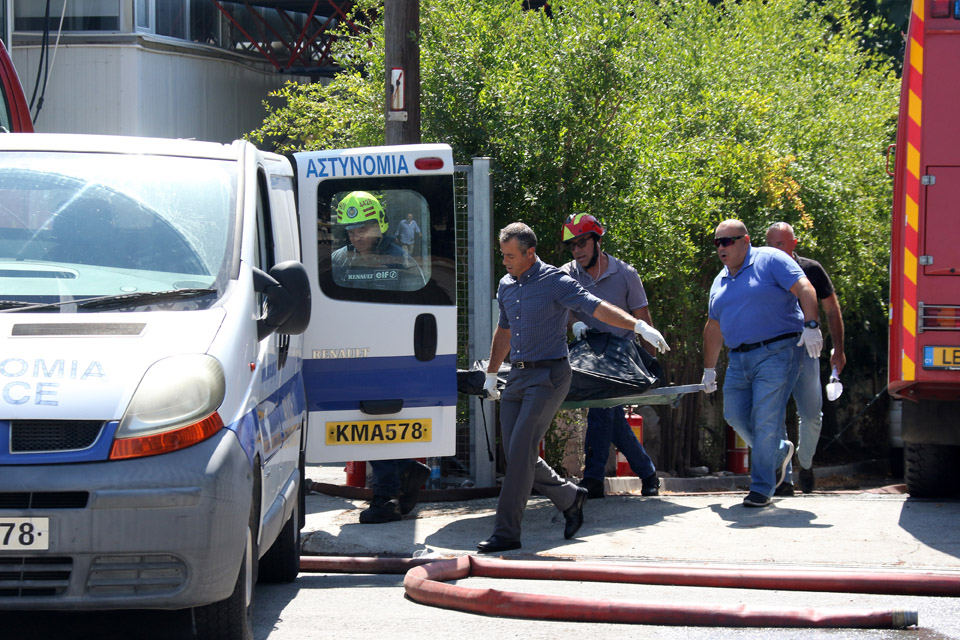 Initial reports said a large fire was raging in the area in Strovolos, with thick black smoke easily visible from the highway along the entrance to the capital.
Additional reports said officials were attributing the fire to a human factor, while some media said there was welding going on at the factory.
A number of employees were rushed to the Emergency Room at Nicosia General Hospital, with reports saying two other employees were injured but not critically.
Secondary highways were closed to traffic for about 40 minutes, causing delays for vehicles on Spyrou Kyprianou towards the Kalamon roundabout. Vehicular traffic was restored around 9:50am while the fire was contained shortly after 10am.