Three local men arrested in Paphos as police go after suppliers and not end-users of illegal firecrackers
Three local men were arrested on Sunday in Paphos after they were caught in the act of possessing and transporting illegal fireworks, as police try to disrupt the supply chain ahead of Greek Easter holidays.
Police said three men aged 34, 31, and 28 were detained in a forested area in Paphos on Sunday, after officers caught them in the act of unloading boxes of firework bangers from two vehicles.
The incident took place around noon after the drug squad evaluated information regarding illegal fireworks, with officers arriving at the scene as the suspects were unloading the boxes from a vehicle.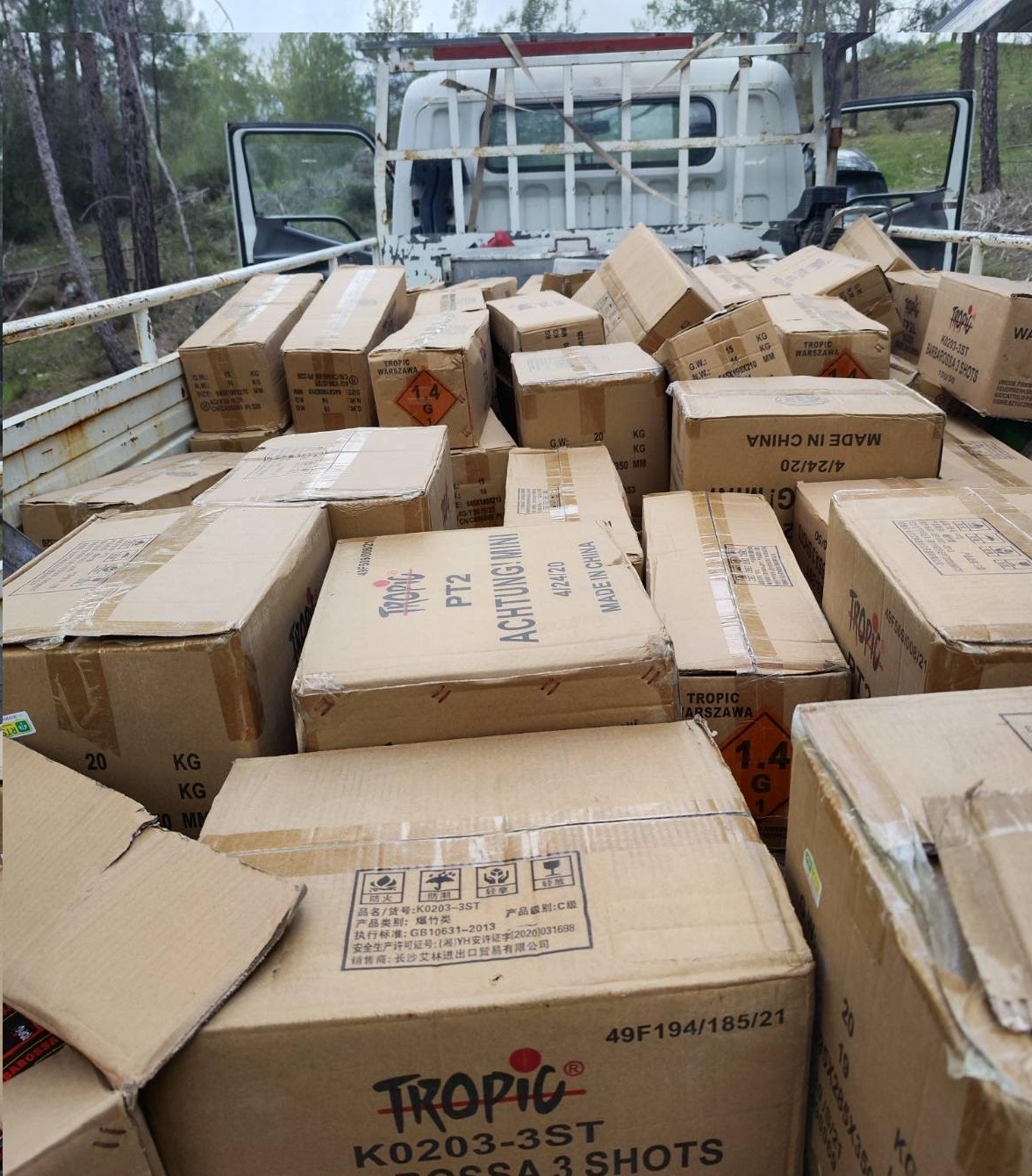 A total of 96,140 bangers in 62 boxes were confiscated according to police, who said the noise makers were factory-made illegal explosives in paper tubes.
Local media described the three suspects as Greek Cypriots who were initially detained for questioning and later arrested on court warrants for illegal possession and transporting of explosives.
Critics have called on law enforcement authorities to do to more to combat the use of illegal fireworks, which usually involves serious noise pollution in local neighborhoods as delinquent youths throw bangers to celebrate Greek Easter.
But police have called on society and state agencies to engage youth in a constructive dialogue, insisting law enforcement should go after suppliers and not end-users.