Police say two Indian men who ran away not wanted for crimes but facing deportation
Two escapees facing deportation at Menoyia Immigration Detention Center were apprehended by police on Monday over a dozen miles away, following a large-scale operation including air support.
According to police, five male detainees at Menoyia Immigration Detention Center, Larnaca district, carried out an escape attempt in the wee hours Sunday morning, with three of them being caught by security guards.
Local media said the foreign nationals broke metal window bars at the Center and managed to use blankets to exit the building. An officer who saw the incident unfold on CCTV around 2am alerted colleagues who apprehended three of them.
Two detainees described as 25-year-old Indian nationals managed to run away, with Cyprus Police enlisting some 20 patrol cars in a manhunt while also scrambling a helicopter in the area. Nine of the patrol cars taking part in the operation were manned by special police officers, emergency responders, immigration officials, as well as traffic police officials embedded at headquarters.
The two men's photos were published on Monday by police who asked the public for help, with an official report saying the escapees were later apprehended in Maroni, Limassol district, just before 5pm.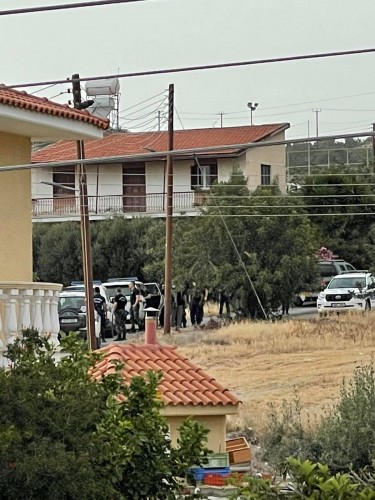 Police sources told Knews the two men were apprehended after police evaluated information that emerged in the daytime on Monday, adding that the two men were not suspects of any crimes but were facing deportation proceedings.
According to the Cypriot government, Menoyia facilities are used to detain asylum seekers and undocumented migrants for administrative purposes. Back in 2013, following years of criticism for not favoring alternatives before resorting to detention at Nicosia Central Prisons for immigration purposes, the government launched the operation of the Menoyia facility for asylum seekers.
Knews has not been able to establish whether any of the five men had pending asylum cases or appeals in the Republic of Cyprus.