Man in Limassol dies after motorcycle accident, neighborhood kid in critical condition
A man was killed on Sunday and a young boy was critically injured after the three-wheel motorcycle they were riding in a Limassol neighborhood overturned under circumstances still pending investigation.
(Click here for an update to the story)
Police said 43-year-old Dmitrii Polishchuk from Russia was riding his trike on Sunday afternoon in an eastern borough of Limassol with a 7-year-old passenger in the touring seat when the trike overturned.
The incident took place in Potamos tis Germasogeias around 4:15pm on Ambelakion Street.
Limassol traffic police director Emilios Kafas said the large-capacity motorcycle veered off course under circumstances still pending investigation.
"At one point the motorcycle veered off course and struck the pavement, then it hit a retaining wall of a residence before overturning," Kafas said.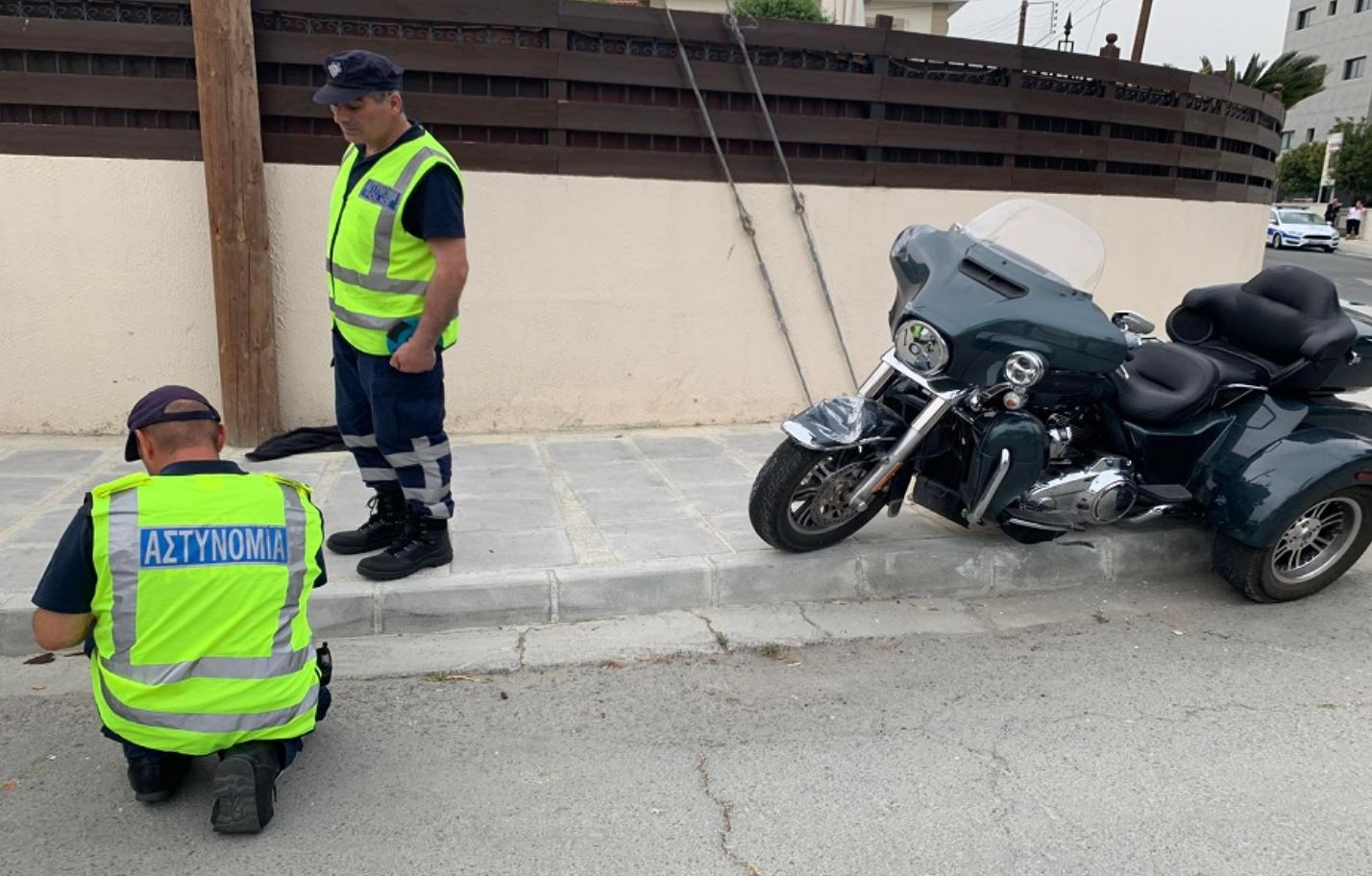 Polishchuk and his young neighbor, described as a Georgian boy with a Greek passport, were both rushed to the Emergency Room at Limassol General Hospital where the man was pronounced dead on arrival.
The boy was later transported to Nicosia General due to a serious head injury, with doctors describing his condition as critical.
A police accident report did not provide more details but local media said there was no sign that speeding was a factor in the accident.
Media sources speculated that no helmets were in use at the time of the accident based on initial indications but police told Knews on Monday morning they were being cautious with preliminary statements.
The boy reportedly underwent emergency surgery at Nicosia General and was later transferred to the capital's Makarios Children's Hospital where he was admitted in Intensive Care.