Chances of finding survivors keep fading away but there is still hope
Members of the Cypriot rescue team in Lebanon were seen on video along with sniffing dogs searching through the rubble in Beirut, as approximately 60 people were still missing following Tuesday's deadly blast.
(Click here for an update to the story)
While chances of finding survivors were decreasing by the day if not by the hour, domestic and foreign first responders pressed on, including Cypriot officers and their sniffing dogs.
After surveying ground zero, testing negative for the coronavirus, and getting some rest, Cypriot rescuers were alternating around the clock with their Qatari counterparts, who had brought along life detector and rescue equipment. Five members of the Special Disaster Unit (EMAK) and five from the Emergency Response Unit (MMAD) make up the Cypriot mission.
Both sniffing dogs and life detector equipment were deemed important in the search and rescue mission, especially after a Reuters photographer spotted a man who appeared to be dead but was in fact alive earlier this week.
Reuters photographer Mohamed Azakir, who was stationed in Beirut, thought the city had been struck by an earthquake when the devastating explosion took place on Tuesday.
He said he saw dead bodies laying everywhere and people screaming but one man, who was pinned under a car and covered in a thick film of rubble and blood, caught the photographer's eyes.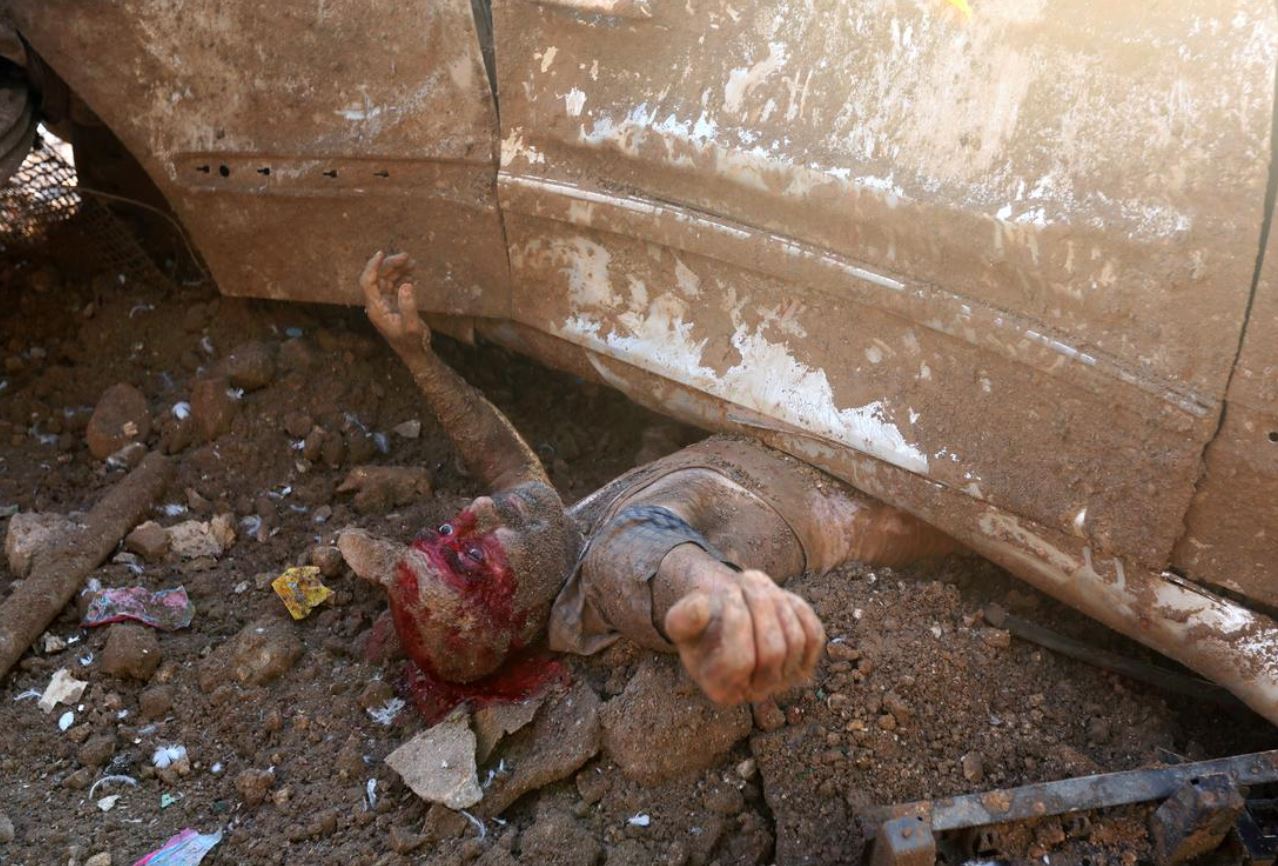 "At first, Azakir thought the man was dead. But then the man opened his eyes and began waving his arms and asking for help," Reuters reported.
After several days, chances of finding victims alive were decreasing, according to local experts, who said both first responders but also local citizens were still hoping to find people alive.
Cypriot fire department spokesperson Andreas Kettis, who said a baby girl was found alive after surviving 24 hours under the rubble, said hope was still alive.
"You never know. Just yesterday [Thursday] they found a baby. There is always a chance that someone is still alive," said Kettis, who stayed behind as the department was battling fires on the island.
At least 154 people have died in the Beirut blast while approximately 60 individuals were still reported as missing.
Reports said there was a "good chance" of finding at least group of workers believed to be trapped in a control room under the rubble, French rescuers said on Thursday.
Another young girl, three-year-old Alexandra Najjar, was found dead on Friday.