Hungarian Wizz Air announces Larnaca base as low cost airline unveils 'new era of sanitised travel'
Cypriot aviation scored a big win this week after Wizz Air said it would turn Larnaca airport into a base, as the island is trying to restore connectivity and the airline industry going through a hygiene makeover.
Wizz Air, the largest low-cost airline in most of Europe, revealed its "new era of sanitised travel" on Thursday with an announcement that it was expanding its operations at Cyprus' Larnaca International Airport.
According to foreign media, the Hungarian airline said it will base two Airbus A320 aircraft at Larnaca airport starting in July and from there it will introduce eleven new services to seven countries.
The move was a great boon for the Republic of Cyprus, as the island nation is in the process of rolling out new incentives to bring back tourists while also addressing coronavirus concerns. LCA will become the 28th base for Wizz Air, which caried more than 800,000 passengers last year to and from the Republic.
The move was a great boon for Cyprus, as the island nation is in the process of rolling out new incentives to bring back tourists while also addressing coronavirus concerns
The CEO of Wizz Air Group, Jozsef Varadi, said he was delighted to announce the company's newest base at LCA after a decade-long presence in the southern town.
"We see the potential and the demand for low-cost travel in Cyprus which is one of the most popular and rapidly developing tourist destinations," Varadi said, adding that he was "confident Wizz Air will make a profound impact on Cyprus' economic development and the ramp up of its tourism industry."
The airline has also put in place a series of "enhanced hygiene measures", making mandatory the use of gloves for staff, anti-viral cleaning and disinfecting, removal of onboard magazines and the enforcing of social distancing measures.
Hermes Airports, the company managing airports in Larnaca and Paphos, welcomed the move, which would make Cyprus the 28th base of Wizz Air "at such a crucial time for the aviation industry."
The CEO of Hermes Airports, Eleni Kaloyirou, said the decision was "a great vote of confidence" for the local industry and highlighted the rich prospects of Cyprus as a destination.
"We are confident that through the expansion of our fruitful cooperation we will significantly increase the connectivity of Cyprus to destinations we strategically target for better access, with a significant benefit for our tourism industry and the Cypriot economy at large."
A day earlier, Wizz Air had announced it was prolonging a suspension of flights to and from Romania following that country's extension of existing travel restrictions.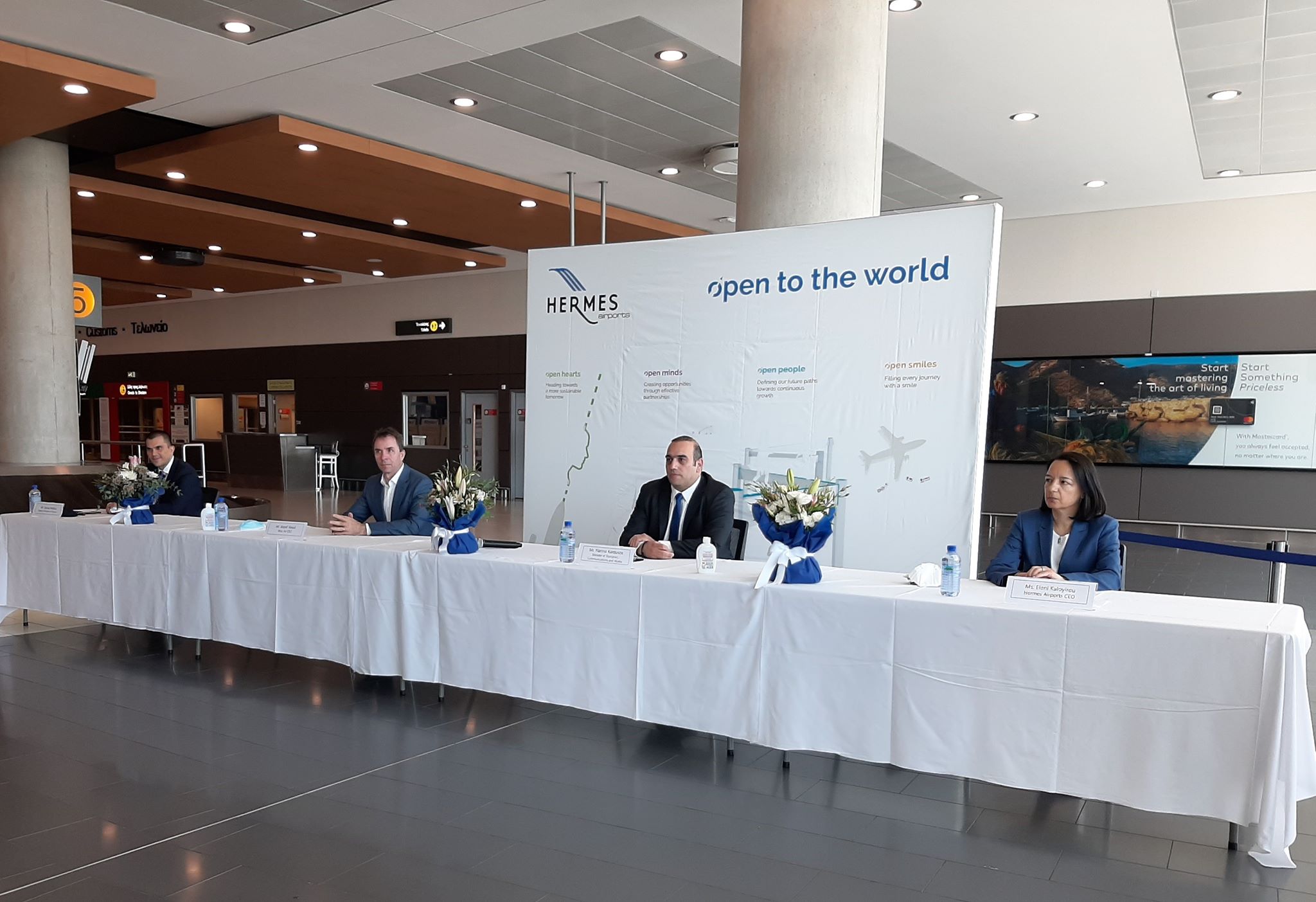 Transport Minister Yiannis Karousos, who cited the Wizz Air deal as an example, said the government was initiating efforts to restore the country's connectivity as best as possible.
"The benefits for Cyprus are very important, in terms of both tourism and the economy, as jobs will be created," Karousos said, adding that he expected to see some 600,000 passengers arriving on commercial and private flights in the month of August.
Earlier this week, a group of ministers were behind a tourism initiative which included sending a letter to travel agents to proclaim "Cyprus made it" and list specific guidelines and incentives to "welcome foreign visitors as best as possible."
The Republic of Cyprus has reopened for business under strict criteria and health protocols after lockdown restrictions were lifted this month, with airports following suit next month.