Health expert on Cypriot government's public health task force calls for tests on all passengers
A local expert on the government's public health task force says she is worried over coronavirus cases among arriving passengers who are not being detected as they land in the Republic of Cyprus.
Maria Koliou, an infectious disease specialist on the government taskforce, said she was worried over the possibility that cases go undetected at airports, following two passengers who flew back to the Republic of Cyprus and tested positive earlier this week.
According to Koliou, who spoke with AlphaNews Live on Tuesday, two COVID-19 cases announced on Monday refereed to two repatriated persons, one arriving from Dubai through Athens while the other's journey from Greece originated from the United States.
"So both of them came from countries with a high risk, these people were not arrivals from Greece," Koliou said.
'We have many travelers who transit through Athens for example, and so they are coming from other countries'
The passengers did not have health certificates showing they had tested negative for the coronavirus bug, with Koliou raising an issue with the airline companies.
"What's even worse is that if we take into account that two cases emerged positive out of 600 samples, this means that we have many more cases which we did not detect," the expert said.
She went on to explain that if there were two confirmed cases out of 600 random samples, one would extrapolate that more cases would have emerged if the rest of the passengers got tested.
Koliou said the requirement for showing a negative test up to 72 hours prior to arrival should not apply only to some categories from certain high risk countries, adding that all passengers flying to the island, including those coming from low risk countries, should get tested in advance.
Loopholes with transit passengers
"We have many travelers who transit through Athens for example, and so they are coming from other countries," she said.
Koliou, who clarified she was expressing her own personal opinion, said she was prepared to make a recommendation, adding that there would be one less headache for authorities if the government were to ask for a negative test certificate from all countries.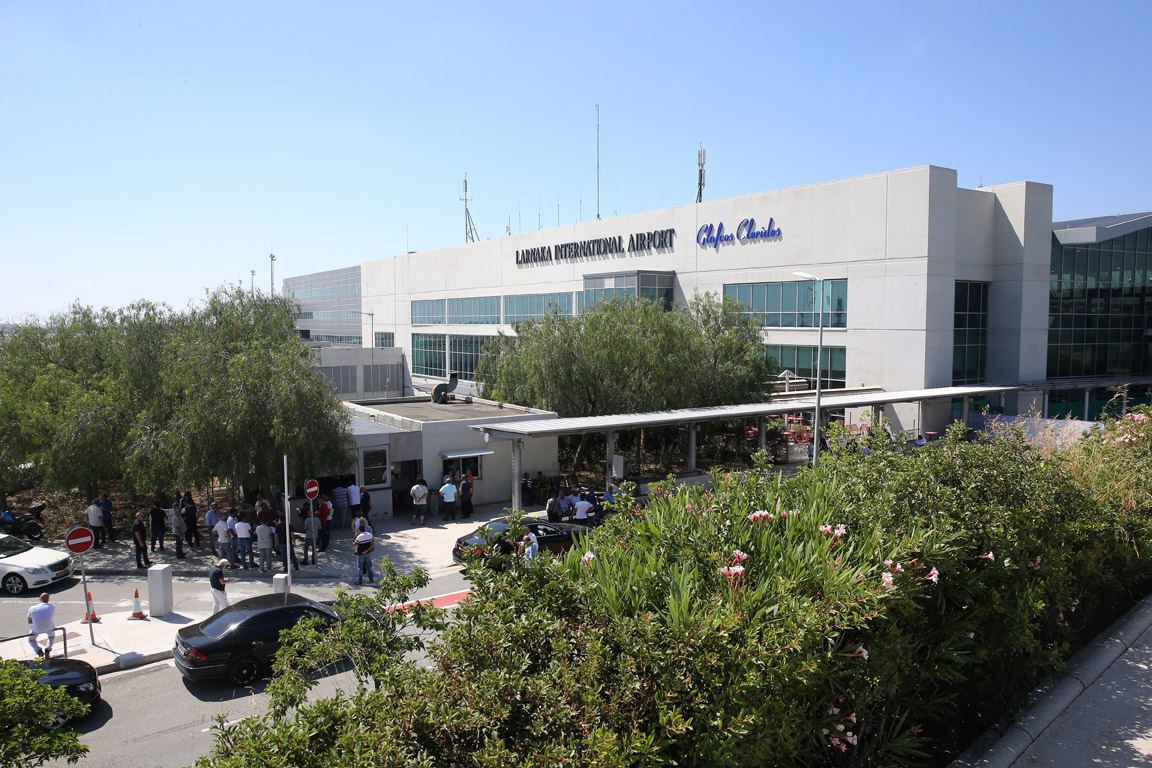 The university professor said random tests could take place at the local airports under less stress on the knowledge that passengers got tested and certified before boarding a flight.
But reports said the passenger from Dubai, who did get tested before flying on the weekend, ended up boarding before the test results came back. Local media said he was contacted by the airline after his test came back positive, and then he notified Cypriot authorities.
The two passengers shouldn't have been on a plane
Koliou, who was sending an email with her recommendations to the rest of the team in order to make a group decision, said none of the two passengers should have been on a plane in the first place.
"This is a problem, a significant one at that," Koliou said.
In the north, Turkish Cypriot authorities are also said to be contemplating measures ahead of easing measures on July 1, a move that was described as controversial. Until then, all passengers landing at Ercan airport are required to be quarantined for 14 days.
Last week, in the south, despite chatter over the possibility of reintroducing quarantine in the Republic of Cyprus for repatriated persons, sources said the tough alternative as a "very unlikely" scenario.