Mother of slain soldier says she does not trust Cypriot authorities as AG fires outspoken criminal investigator
Cyprus' chief prosecutor has fired one of two independent investigators in a police cover-up probe, prompting strong reaction from the ousted expert as well as the family of a slain soldier, whose death initially ruled a suicide turned out to be a criminal act 17 years ago with the perpetrators still at large after a botched investigation.
Attorney General George Savvides drew strong reactions during a press conference in Nicosia on Monday, when he announced that independent investigator Savvas Matsas would not continue his role in the cover-up probe on the death of Thanasis Nicolaou.
Matsas has been speaking publicly about mistakes and oversights during the initial police investigation into the death of Nicolaou, a 26-year-old Cypriot-Australian conscript who was found dead under a bridge in Alassa in 2005.
Last month a sneak peak offered by local media into the report by Matsas and fellow criminal investigator Alexis Alexopoulos named individuals who should have been held responsible for the crime, including former police officers and a private citizen.
Matsas never gave any names but publicly called on the attorney general, who also serves as chief prosecutor in the Republic of Cyprus, to share the probe findings with the family of the victim or their lawyer, high-powered attorney and former ECHR judge Loukis Loukaides.
Savvides, who previously denied the request to hand over the probe report, said on Monday he was prepared to share a redacted document, essentially a version that would leave out the names of persons of interest and likely suspects as well as other details pertinent to the investigation.
'We do not trust the Police or Legal department administrators who have been for years covering up the obvious murder of our child and it was because of them that we are fighting tooth and nail'
"If one were to look back, they would see that this has been the consistent position taken by the Legal Department. Since homicide is involved, legal principles in line with ECHR jurisprudence are applied in terms of what should be disclosed to the relatives of the victims as part of keeping them informed," Savvides said.
But Matsas did not buy Savvides' argument, with the expert telling the Cyprus News Agency that he was "deeply offended" and recalled that in the past there had been another investigator who spoke publicly about the Mari explosion of 2011 and even named names publicly.
"I never revealed any information that ought not to have been made public," Matsas said, adding he never said anything beyond making "general statements as part of letting the public know about the case and where we ended up 11.5 months after getting to study the evidence."
Savvides had tasked initially three independent investigators to look into what had been filed as a suicide case, after the soldier's family had gone public with enough evidence to challenge initial police findings that eventually proved Nicolaou did not take his own life.
A third member of the investigative committee, law professor Achilles Emilianides – the son of the late labor minister Zeta Emilianidou, had declined Savvides' invitation to join the probe.
Savvides said he would instruct the Police Department to reopen to carry out specific investigative tasks in the case, adding that Alexopoulos, the single remaining independent investigator, would be called to contribute to the effort.
"Despite the difficulties with the fact that 17 years have passed, we are making this effort in hopes that the case can be solved completely," Savvides said.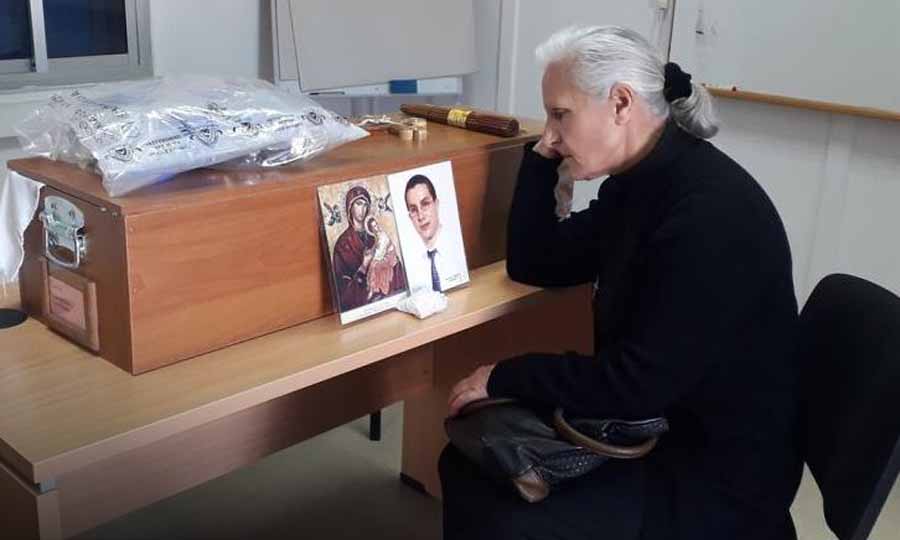 But Andriana Nicolaou, the mother of the soldier, says she does not trust the Legal Department.
Nicolaou wrote on social media that Savvides made "several insinuations" and in a second post she condemned his decision to oust Matsas, whom she described as a "reliable and incorruptible investigator."
"We do not trust the Police or Legal department administrators who have been for years covering up the obvious murder of our child and it was because of them that we are fighting tooth and nail in the courts and they are against us as it turns out," the mother said.
This is not the first time the attorney general was at odds with the family.
In 2021, a year after ECHR reprimanded the Republic of Cyprus over an "inadequate investigation," a Greek forensic examiner was traveling to Cyprus had expressed the view that another post mortem could be significant in the case.
But Savvides initially refused to consent to any exhumed remains being sent abroad for specialized testing, but after persistence from the family and Greek experts, permission was finally granted for the soldier's hyoid bone to be flown to Athens.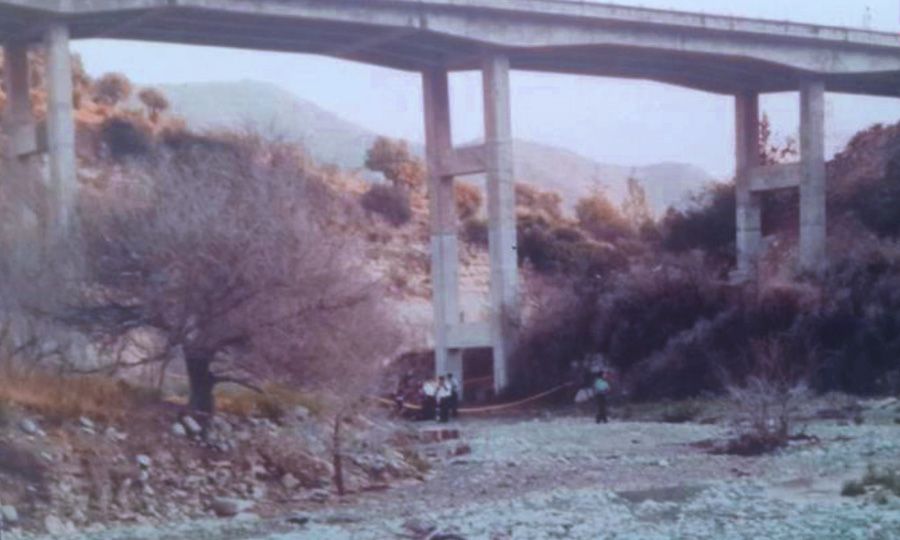 In 2006 a yearlong police investigation concluded that Nicolaou had fallen from a bridge 30 meters high and died, ruling out foul play. A state forensic pathologist, who conducted the initial autopsy at the scene, had determined the cause of death was free fall and the manner of death was suicide.
But the latest report had concluded that the soldier did not commit suicide by jumping off a bridge as his death was a criminal act that was caused by strangulation.
Last month the family attorney hinted at lawsuits if prosecutors failed to go after the perpetrators, both those who turned a blind eye as well as those who carried out the criminal act. He had also given the state's attorney general ten days to hand over an independent report or face legal action.