Independent probe names suspects and former police officers in death wrongly ruled suicide in 2005
A report on a soldier's death, initially ruled suicide but years later found to have been a criminal act, is expected to be handed to the Cypriot state prosecutor on Thursday, with media leaks suggesting suspects and others who botched the investigation are named in the report which only recommends prosecution for misdemeanor offenses.
(Click here for an update to the story)
According to Philenews, a report on the findings of an independent probe in the death of Thanasis Nicolaou, a 26-year-old conscript who was found dead under a bridge in Alassa on 29 September 2005, is expected to be submitted to the Legal Department on Thursday.
Viewer discretion advised - unedited photo below of dead victim
Last month the media outlet confirmed news that "the findings clearly point to Thanasis' murder without allusions and footnotes," a realization that was made public after years of hard work by the victim's mother who refused to believe her son had committed suicide.
A sneak peak offered by Philenews suggested the report by criminal investigators Savvas Matsas and Alexis Alexopoulos will name five individuals who should be held responsible for the crime, including four former police officers and one private citizen.
In the findings there are conclusions that Thanasis did not commit suicide by jumping off a bridge but his death was a criminal act and was caused by strangulation.
Thanasis was also badly battered before his body was placed at the scene to make it look like a suicide, the report says according to Philenews, which also pointed out that sand had been found in the victim's mouth suggesting the soldier was being struck while he had his face down in the sand.
Police at the time had said that sand could have been transported by rain water through the river under the bridge but investigators found that weather officials had determined there was no runoff water despite rain on that day.
There are also suspicions for three individuals in the report, which lists a pile of evidence against them. However, Philenews writes, investigators were unable to prove their guilt.
Thanasis' mother, Andriana Nicolaou who previously took her case to international court and won against the state, wrote on social media last month that justice would be served when the perpetrators would be arrested.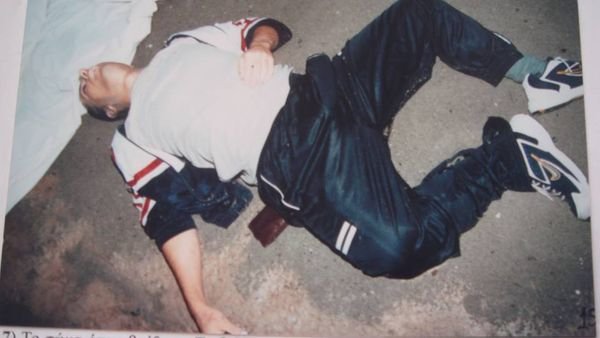 "Surely all those who covered up the brutal and obvious crime, and all those who have been covering it up continuously for 17 whole years, know who the perpetrators are!" she wrote.
Thanasis, who grew up in Australia and had a foreign accent, was bullied according to his mother and was often referred to as "kangaroo" by the younger local soldiers.
The case was initially investigated by a local petty crimes unit in Lania, where investigators who wrongly determined Thanasis had jumped off the bridge also never bothered to question the suspects or look into their phone data.
Last month a Cypriot high-powered attorney representing the family hinted at lawsuits if prosecutors fail to go after the perpetrators.
The two independent investigators are reportedly recommending that police officers who handed the case be disciplined for dereliction of duty while the maximum sentence for anyone prosecuted for a misdemeanor would be up to two years in prison.
A third member of the investigative committee, law professor Achilles Emilianides, declined to join the investigation.
Emilianides, the son of the late labor minister Zeta Emilianidou, was recently tasked to investigate a different matter involving a prison probe. It was pointed out in local media that he would also be submitting his findings to the Legal Department incidentally on the same day.