Officials in the hot seat over Omicron infections after vaccinated students told to report to school following trip abroad
Officials in the Republic of Cyprus were in the hot seat after vaccinated students on Friday tested positive for the Omicron variant following a trip abroad, with questions left unanswered as to how the specific situation was handled by authorities.
Local media said three students at a vocational school in Limassol were confirmed to have been infected with the Omicron variant of the coronavirus days after their return on December 1 from a school trip overseas.
Reports suggested that the three arrivals initially tested negative during a mandatory PCR test upon arrival at Larnaca International Airport.
Additional reports said a teacher who was chaperoning the field trip had tested positive for the coronavirus upon landing at LCA, where five other educators and 32 students also arrived from a Scotland trip on the same flight.
School officials say no protocols were breached, while health ministry officials accuse the school administration of negligence after knowing one of the chaperons tested positive at the airport
But reports emerged on Wednesday saying none of the students were asked to remain in self-isolation after the teacher's infection was confirmed.
Local media sources said instructions had been given for all students and teachers on the trip to report to school the following day except the educator who had tested positive the previous day.
But in the following days at school, it was reported that both teachers and students developed symptoms, with officials requiring new PCR tests where a number of teachers and students tested positive.
Three students, who were fully vaccinated prior to their trip, tested positive for the Omicron variant and remained in self-isolation.
Reports speaking of chaos also emerged on Friday saying individuals who were instructed to remain at the Eden Resort in Tersefanou were refusing to occupy double rooms, fearing a higher risk of being infected during their 48-hour quarantine. Around 100 persons from the school in question are currently under self-isolation orders.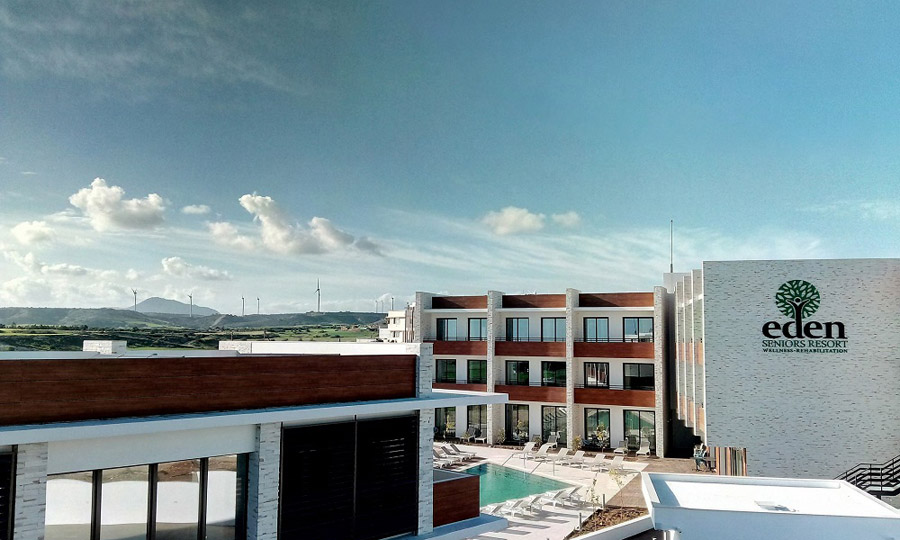 Media pundits on Saturday morning criticized officials in handling the situation after arrival, with some wondering whether protocols had been breached by school officials or rules and guidelines had not been strict enough on the part of the health ministry.
School officials maintain that no protocols had been breached, while media sources suggested health ministry officials were accusing the school administration of negligence after knowing a positive case had been detected at the airport. 
Scientists have recently reported that Omicron detection was more difficult to identify using standard PCR coronavirus testing.
This led to fears on the island that the mutation may have infected arriving passengers who have tested negative during a PCR test, with health officials not ruling out that the variant may be spreading less noticeably across Cyprus.