Man walking with mother dies in Paphos coastal accident, officials point to zero road safety
A man walking with his mother along a rural coastal road in Paphos district was killed after he was struck by a vehicle, with local representatives issuing urgent calls to expedite the construction of safety features in the area including a sidewalk.
Paphos police said 36-year-old Bulgarian national Milivan Adel Velkov was walking on Friday evening along Chrysonera avenue in a northerly direction from Kissonerga towards Peyia, when a northbound vehicle struck him from behind.
An ambulance rushed Velkov to the Emergency Room at Paphos General Hospital where doctors on duty pronounced him dead on arrival.
Officials said there was no sidewalk, street lights, or pedestrian crossings in the area, including the road stretch where the fatal accident took place
Velkov, who was with his 56-year-old mother, was walking along the road inside the guardrail when the incident took place, in the early evening around 6:25pm, with police saying he was ran over by a vehicle driven by a 75-year-old male driver.
Police told Knews that the driver, a British national and permanent resident living in Peyia, was detained for questioning but there was no information on whether he was being suspected of traffic or other offences. A breathalyzer test administered after the incident came back negative. 
According to the Cyprus News Agency, local community leaders voiced their concerns following the fatal incident, telling reporters the area was in serious need of road construction and safety features.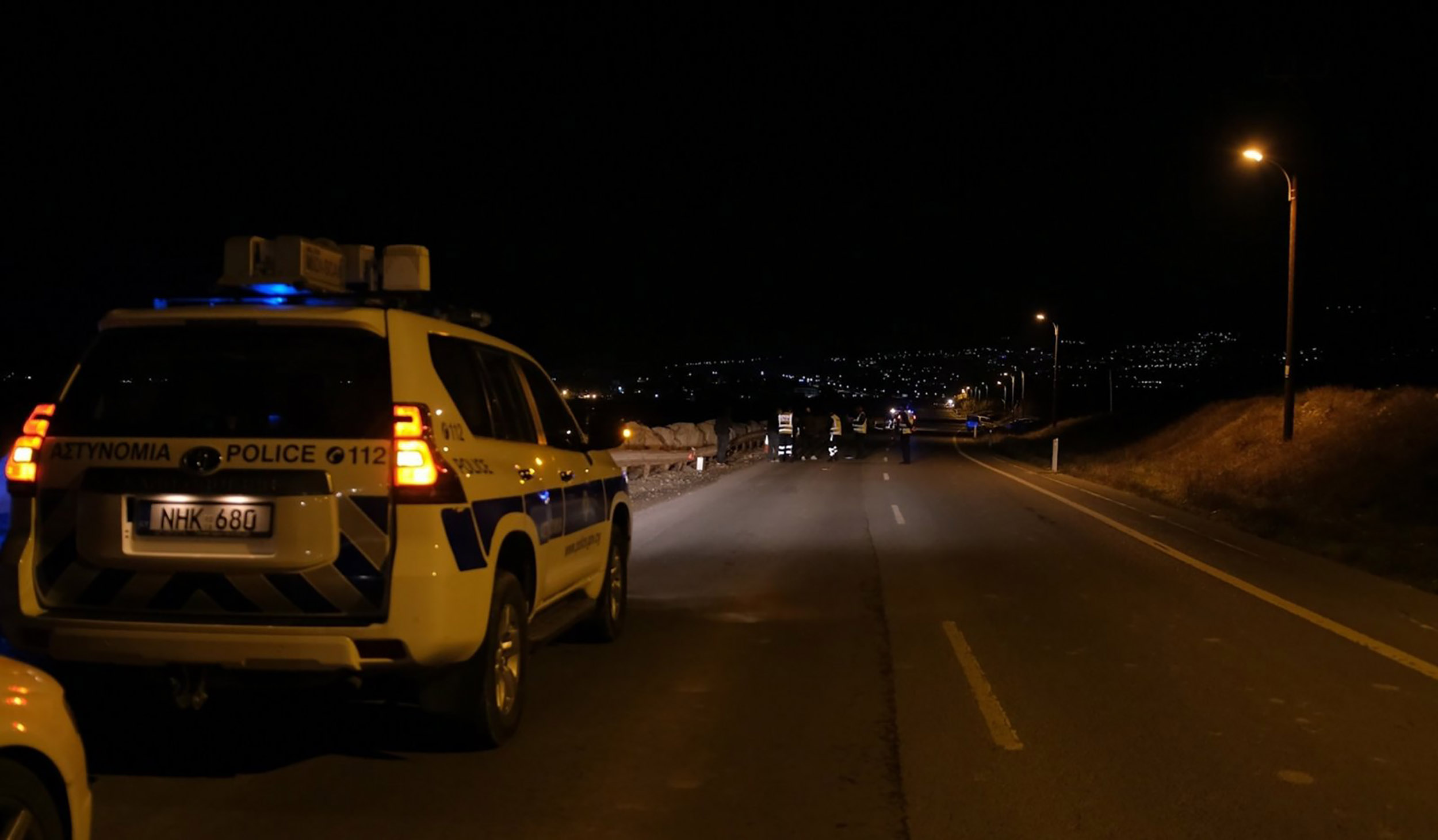 The officials said there was no sidewalk, street lights, or pedestrian crossings in the area, including the road stretch in Potima where the accident took place.
It was not immediately clear whether pedestrians were allowed to walk along the side of the road stretch in question. Police told Knews the official designation of the road, as it was reported to them by investigators, was an avenue and not a rural highway.
Velkov, a father of two young children aged 3 and 6, had been essentially walking in an unsafe environment according to statements by officials, who said there was zero safety in the area.