Students marched on Tuesday in Nicosia and other government-controlled areas of Cyprus, in protest of the unilateral declaration of the illegal Turkish Cypriot regime.
Cyprus has been divided since 1974 when Turkey invaded and occupied its northern third. On 15 November 1983, Turkey instigated and endorsed a "unilateral declaration of independence" in the occupied area by the Turkish Cypriot leadership.
The protests that took place under the umbrella of the Pancyprian Coordinating Students Committee (PSEM) and the Pancyprian Federation of Student Unions (POFEN), condemned the illegal regime, which has been described by the UN as "legally invalid" and only recognized by Turkey. The students reassured their will to continue the struggle for the reunification of Cyprus, in spite of Turkey's divisive policy.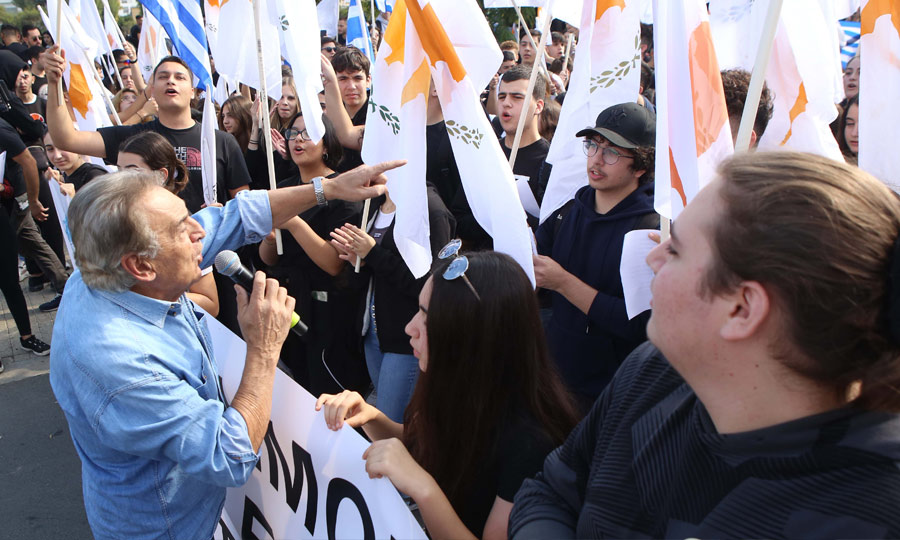 In Nicosia, a delegation of students handed over a resolution to members of the UN peacekeeping force on the island (UNFICYP) which calls for a lasting solution to the Cyprus problem on the basis of a bizonal, bicommunal federation and political equality as described by UN resolutions, with single citizenship, a single indivisible sovereignty and a single international personality.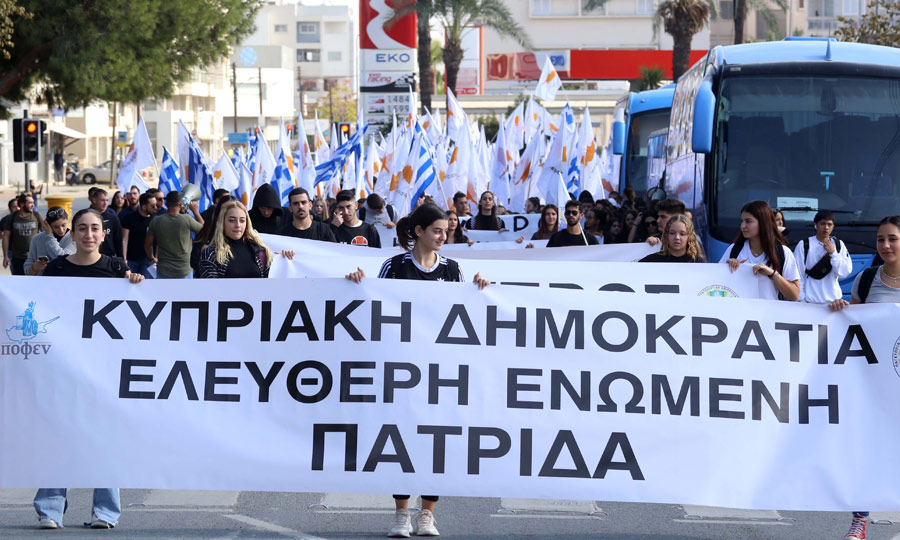 The resolution notes that the status quo of the Turkish occupation and the fact that the Cyprus problem remains unresolved, "entails huge risks for our youth and all Cypriots, who continue to live in conditions of uncertainty for the future."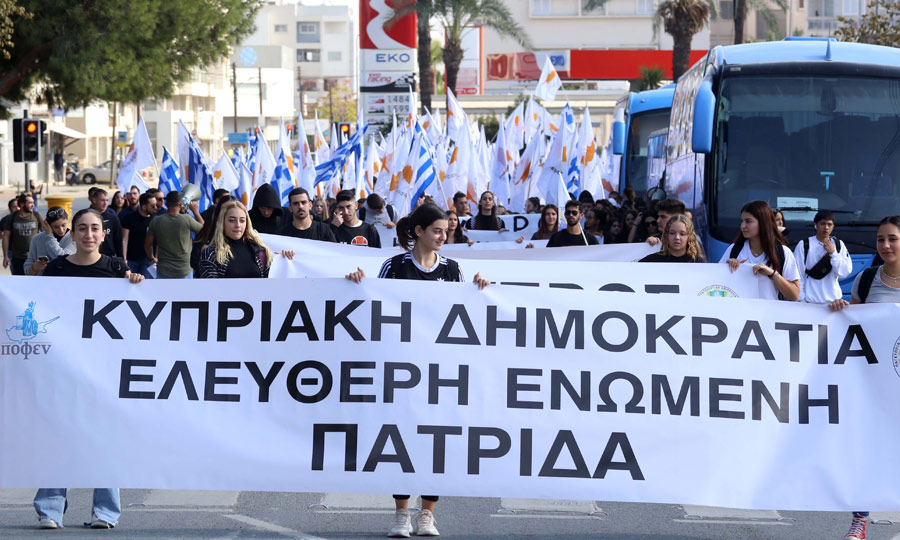 Among other things, it conveys the assurance that the struggle to reach a viable solution that will reunify Cyprus and "will create an environment of peace and security", will continue.