Russian embassy believes charges play down Larnaca incident, Cypriot government says case is on path to justice
A knife assault perpetrated by a Ukrainian woman against Russians in Cyprus continues to draw comments from officials, with the government saying the case was already on a path to justice.
(Click here for an update to the story)
Government spokesperson Marios Pelekanos says the administration has been briefed by Cyprus Police in the matter of a knife-wielding Ukrainian woman in Larnaca, who was arrested during an assault in progress against Russian citizens.
"All citizens residing in the Republic of Cyprus are equal before the laws of the state, which ought to be respected by everyone," Pelekanos said.
State prosecutors have filed a criminal case against a 55-year-old Ukrainian woman, who was arrested in Larnaca last month as she was wielding a knife and threatening Russian citizens who had gathered to join celebrations on their nation's Flag Day.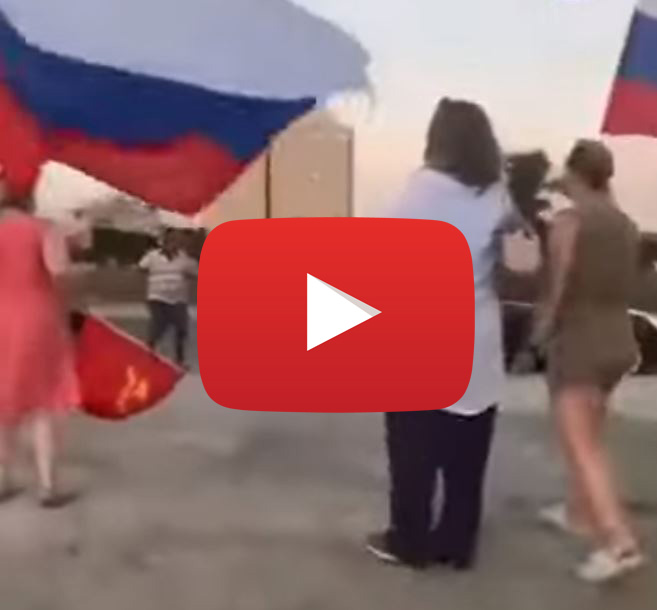 The woman is facing multiple charges, including common assault, knife possession, public intoxication, disturbing the peace, and carrying a weapon with intent to terrorize.
But Russians on the island say the case has been played down, arguing attempted charges should have been included in the case.
According to the Russian embassy, the suspect wrote online some four days prior to the incident that 'soon you will say a prayer for having been born Russian'
According to a Russian embassy post on Facebook after the incident, "eye witnesses said the perpetrator intended to stab her victim in the neck," suggesting the assailant's target was one of the organizers of the pro-Russia event.
Police declined to comment on the remark but told Knews there was indeed a complaint filed by a Russian female against the suspect, who was caught on video as she was being apprehended.
"The assault was accompanied by obscene and abusive phrases of anti-Russian content," the embassy wrote.
According to the Russian embassy, the woman also posted remarks online some four days prior to the incident.
"Soon you will say a prayer for having been born Russian," the woman allegedly wrote on Facebook according to the embassy.
But there were no signs of any additional charges in the case according to Pelekanos.
"The administration has been briefed by police on the developments about the case, in which charges have already been filed," the spokesperson said.
Local media said the suspect is schedule to be arraigned on September 19 before a Larnaca district judge.