Critics cry foul over government's handling of asylum applicants and reports of scabies infestation
Human rights advocates in the Republic of Cyprus are crying foul over the government's handling of asylum seekers at Pournara camp, after the health ministry declared the migrant centre a "local infected area" citing public health laws due to an infestation.
(Click here for an update to the story)
On Tuesday, according to the Cyprus News Agency, the health ministry said 30 individuals were found to have been infested with scabies at the migrant facility in Kokkinotrimithia, rural Nicosia district, declaring Pournara temporary camp as a local infected area under public health laws.
Critics fear that recent lockdown measures at Purnara migrant camp would continue despite an ease of restrictions elsewhere on the island
CNA reported that the infested persons were being prescribed medication for treatment and were isolated from the rest of the population at the camp.
But critics cried foul over the policy, fearing that the recent lockdowns at Purnara camp would continue despite an ease of coronavirus restrictions elsewhere on the island.
Cypriot attorney Nicholetta Charalambidou, who commented online on the matter, expressed reservations over the government's explanation regarding the infestation of scabies, which is usually passed by direct, prolonged skin-to-skin contact with an infested person.
"Nobody can have confidence when it comes to the custodians that the situation is indeed as such or in that they couldn't come up with something else to keep people detained," she said.
Overcrowding concerns
Charalambidou, a human rights lawyer who recently defended a British teen in the highly publicized Ayia Napa rape case, went on to say it was "criminal" on the part of the state to "have created the conditions under which scabies could spread."
"Refugee or internally displaced person camps are at particularly high risk, as the overcrowding typically present in the camps increases skin to skin contact between infested and uninfested individuals," Charalambidou wrote.
Authorities were criticized recently for carrying out policies under which asylum applicants were being picked up from their places of residence or other locations and transferred back into the migrant camp, which was originally designed to host asylum seekers for a maximum of 72 hours for initial checks and processing.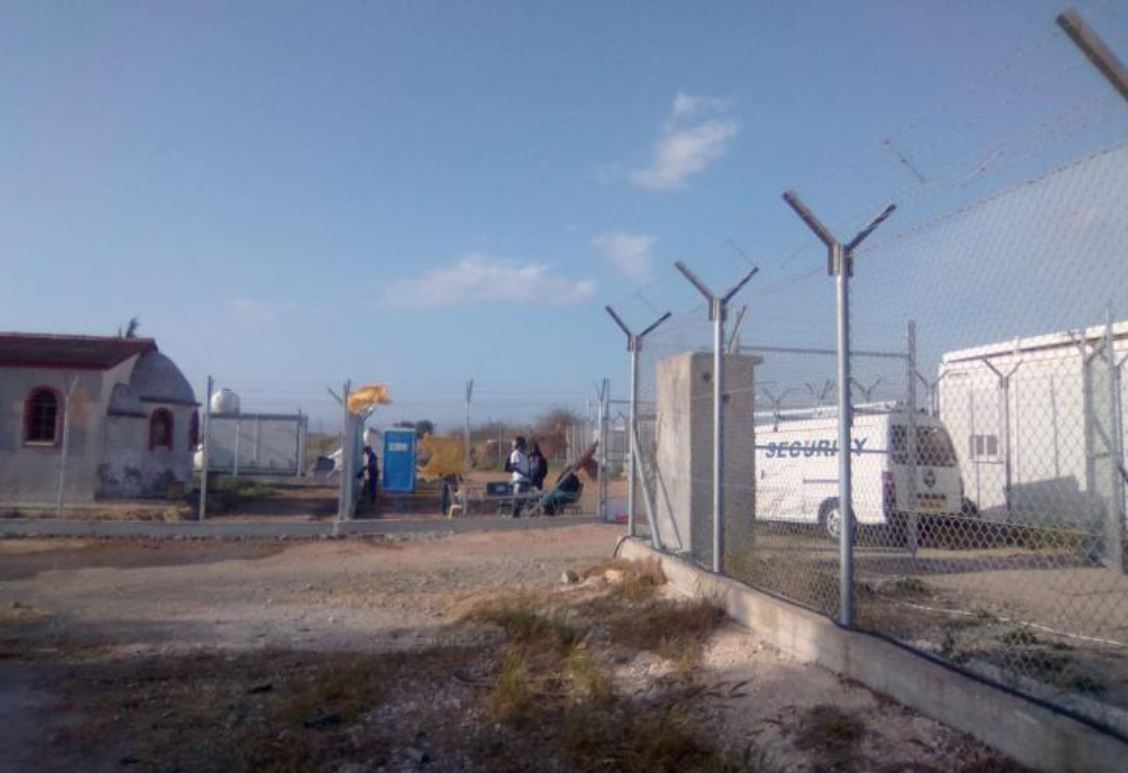 Interior Minister Nikos Nouris has defended the concentration policy for asylum applicants in a state facility, arguing the government has a right to know where people are at any time while their cases are pending with the Migration office.
Pournara currently hosts around 600 people under Nouris' orders, after the interior minister raised the alarm over the island's capacity to host large numbers of "economic migrants."
The minister has referred to many applicants as economic migrants who often work illegally and has requested a streamlining of the deportation process. But he also clarified the state would not send back those whose lives may be in danger.
KISA, a local anti-racist NGO that advocates for refugee and migrant rights, accused the interior ministry of disregarding human rights.
"Today we learned that the most dangerous decrees on the deprivation of freedom are those issued by the health minister as they are not regulated by laws that provide for appropriate checks and balances," KISA wrote.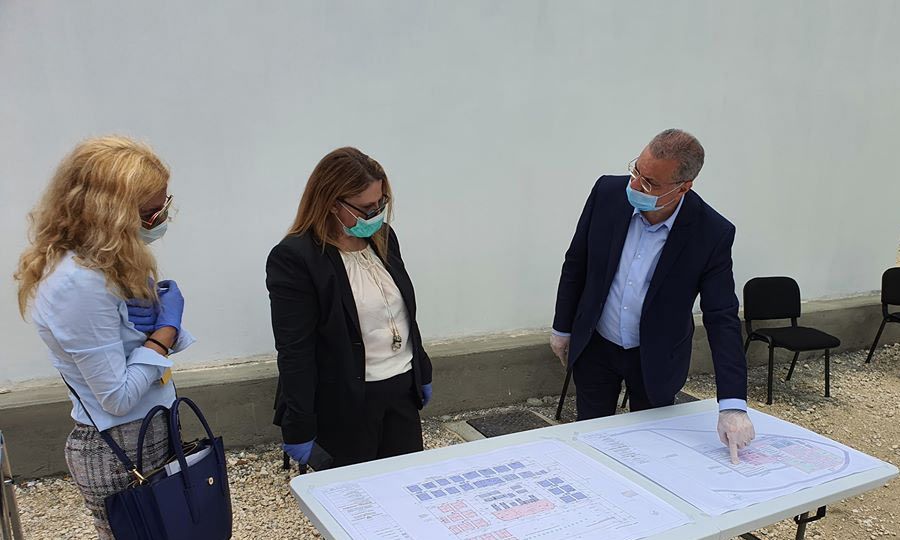 Last month, Ombudswoman Maria Stylianou-Lottides made an onsite visit to Pournara, noting that asylum seekers should not under any circumstances be barred from exiting the campground.
Stylianou-Lottides had said an April 8 decree for restrictions on movement amid the pandemic was still protecting the rights of individuals to request permission to go outside for humanitarian or medical reasons.
"Any measure that goes beyond the temporary scope and law of necessity, while being disproportionate in the effort to protect public health, is an arbitrary measure and it must be discontinued," the ombudswoman said.
But Charalambidou said she feared another decree might be in the works that would extend lockdown measures at Pournara even as strict measures against the coronavirus pandemic were being lifted elsewhere.
Earlier this month, law enforcement agents raided Pournara and arrested three individuals, a day after a hunger strike at the camp, with residents on both days demanding better living conditions and the right to leave camp.