Cypriot hands-on transport minister shows up at transit point south of Nicosia to evaluate public measures
Transport Minister Yiannis karousos made an unannounced visit to a bus transit location on Friday to experience firsthand the implementation of public health guidelines.
Karousos posted a number of photos on Facebook Friday morning, showing him and bus transportation inspectors visiting the Alhambra transit in Nicosia district and checking buses and drivers.
Earlier this year Karousos spent a night in Paphos and visited a village in the morning to stand with students at a rural bus stop
The minister, who is known for making frequent onsite visits throughout his tenure, said he visited the transit point "to check whether hygiene guidelines and social distancing were being followed in public transportation."
Karousos also said he was particularly looking to see whether disinfection certificates were publicly visible, as well as checking whether bus drivers were enforcing the rules including updated seating capacity guidelines.
The Alambra transit point is an important bus terminal in Nicosia district, as it connects downtown with rural areas south of the capital.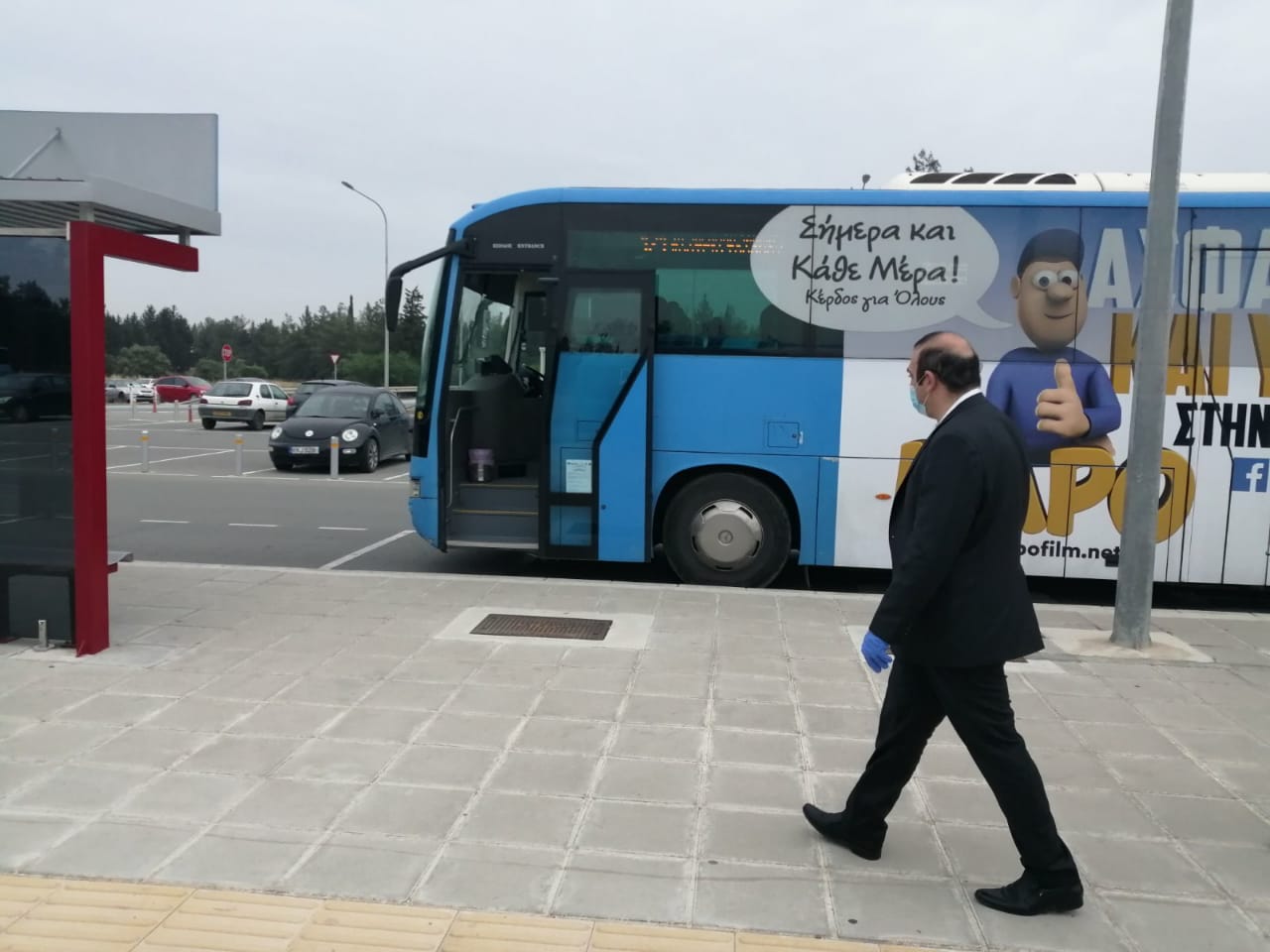 Last year, the government held a grand opening at Alambra with new restroom facilities, park and ride areas, and new offices.
Karousos, the former mayor of Ayia Napa, has been showing up unannounced in various locations since he became minister, with his first official visit being a Post Office where he spoke with staff and customers on ways to improve the service.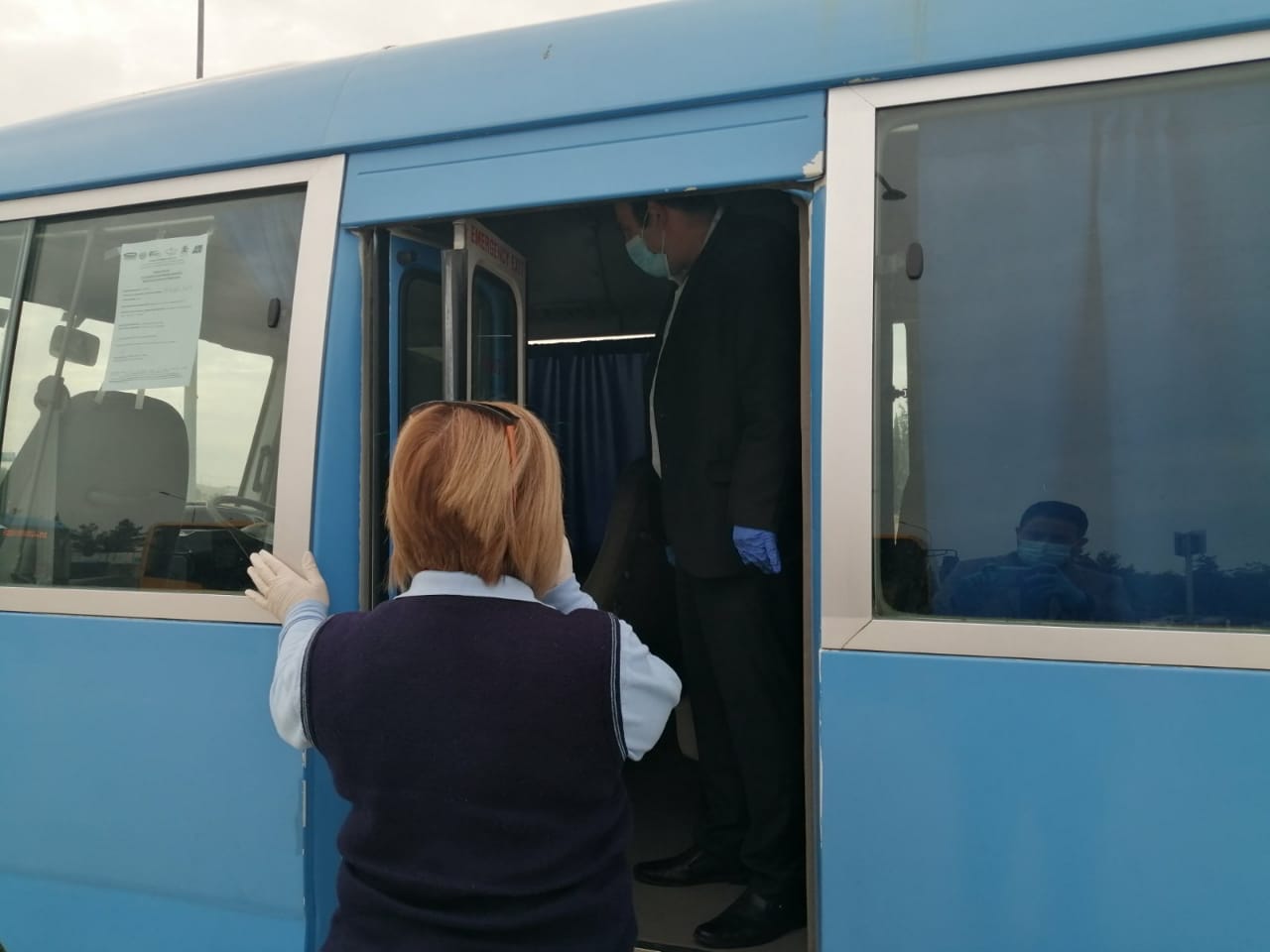 Earlier this year, the hands-on transport minister reportedly spent a night in Paphos, while the following morning he went to a local village and stood with students at a rural bus stop.
Karousos, who had received a specific roadworthiness complaint in the area, took the bus with students to see the problems firsthand. He then ordered the driver to keep the vehicle off the streets until inspections could be carried out.