The situation is in violation of EU and national law, the NGOs said
Two migrant and refugee support NGOs, Cyprus Refugee Council and Caritas Cyprus, have raised the alarm over the inhumane conditions that have developed in the Kokkinitrimithia camp, particularly since the coronavirus pandemic broke out on the island.
The Kokkinotrimithia camp, established with EU funds to serve the purpose of a First Registration Reception Center whereby asylum seekers would stay for 72 hours in order to undergo medical testing and be registered with Cyprus authorities.
In the last month, the NGOs said in an announcement on Sunday, "with no legal basis and without adequate renovation, the Center has been turned into a de facto detention center made up of tents where people are living in appalling conditions and not allowed to leave."
The camp 'has effectively become a tent prison', the NGOs said
They said that over 600 people are locked in the camp which "has effectively become a tent prison," adding that "many lack access to hygiene infrastructure or adequate Covid-19 protective measures," placing both residents and staff at risk.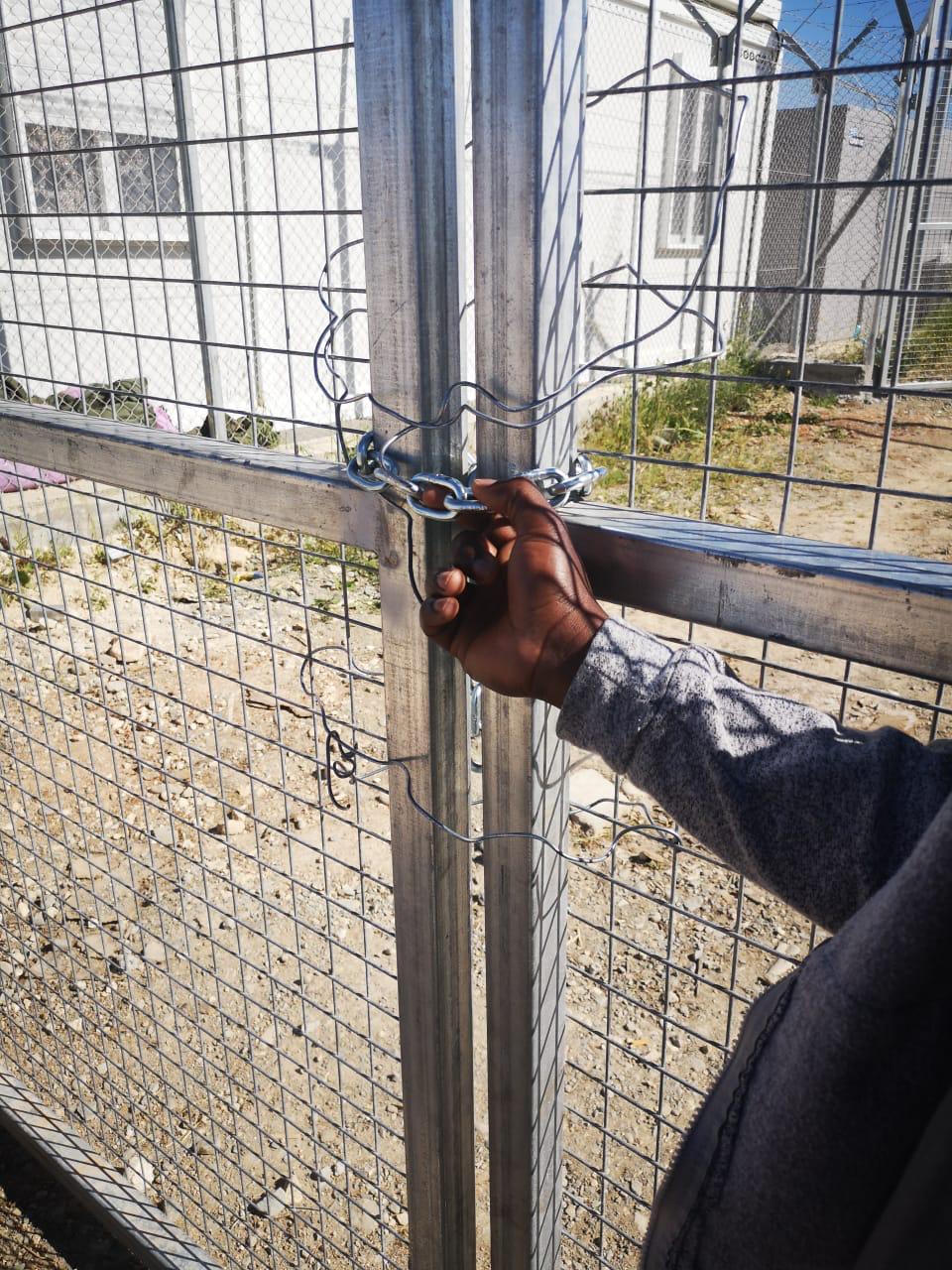 According to an updated country report on Cyprus published on April 2 by the Asylum Information Database (AIDA) managed by the European Council on Refugees and Exiles (ECRE), during 2019 and early 2020, construction works began at the Kokkinotrimithia camp in view of its conversion from an Emergency Reception Centre to a First Registration Reception Centre, increasing its capacity to approximately 800 persons, though currently it can only host a maximum of 400.
Speaking to Knews, Cyprus Refugee Council Coordinator and Senior Legal Advisor, Corina Drousiotou, said that increasing numbers of asylum seekers were being hosted at the Kokkinotrimithia camp before the constructions which would increase the camp's capacity had been finalised, with some 700 migrants and refugees currently being kept in de facto detention without a specific time limit.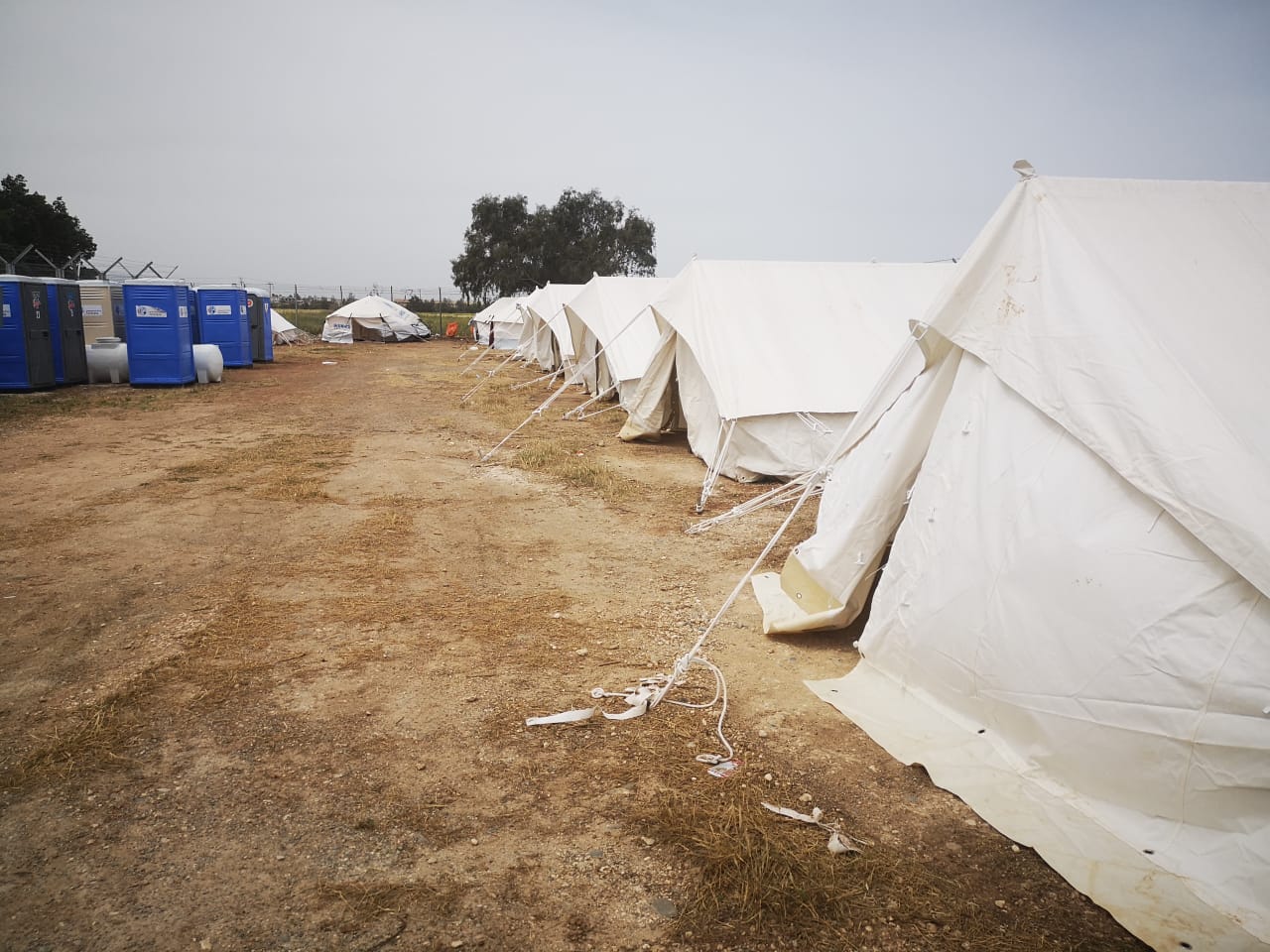 Adding to the already overcrowded situation at the camp, the NGOs said that last week the Interior Ministry began transferring asylum seekers who had previously been placed in hostels, where they had decent living conditions, into the Kokkinotrimithia camp.
Drousiotou explained that some migrants and refugees had initially been placed in low-cost hostels by the social services due to the crammed situation in the Kofinou camp, but also due to their inability to secure alternative accommodation as a result of high rents.
With the outbreak of coronavirus on the island, Drousiotou said that the government had ordered the hostels to close, "but this was a spasmodic move that only wanted to send some sort of message, as some families with children still live in some hostels," while others were transferred to jam-packed facilities where many government measures to curb the spread of the virus are not being followed.
These new arrivals are now "housed communally in a closed-off section of the Kokkinotrimithia facility with little or no electricity, heat or access to showers. This has compounded their risk of contracting and spreading Covid-19 and jeopardized the wellbeing of some particularly vulnerable medical cases."
Drousiotou said the government could have allowed refugees to remain in hostels by following a similar approach as it had done with hotels across the island which now accommodate returnees from abroad in quarantine.
In an announcement on Monday, Ombudswoman Maria Stylianou Lottide also called on the government to follow guidelines issued by the Council of Europe's Committee for the Prevention on Torture (CPT), so that measures for the protection of public health do not end up creating inhumane and degrading conditions for those who are being deprived of their freedom, including those being kept in detention centres.
Among the guidelines is the call for governments to limit to the greatest extent possible the detention of migrants, as close contact such as that observed in detention centres poses grave health risks.
In their announcement, the Cyprus Refugee Council and Caritas Cyprus referred to practices being implemented in other European countries such as Spain, Portugal and the UK, where the entirety of the population regardless of status is protected in view of safeguarding public safety.
In these countries, the NGOs stressed, asylum seekers are provided temporary status, migrants and refugees are released from detention centres, and are granted access to medical care.
"Unfortunately, it would seem that Cyprus has opted to renege on its obligations to those who have sought refuge from persecution or poverty on its soil," the Cyprus Refugee Council and Caritas Cyprus said.
They referred to the inhumane conditions that migrants and refugees are currently forced to live in as "a violation of national and EU standards and laws," and said that this development "exhibits a loss of our humanity at a time where solidarity is needed more than ever, especially to keep everyone safe."