Photos by Philippos Christou
Princess Anne of the United Kingdom, who is in Cyprus to inspect the British contingent in UNFICYP, met with President of the Republic Mr. Nicos Anastasiades this morning at the Presidential Palace.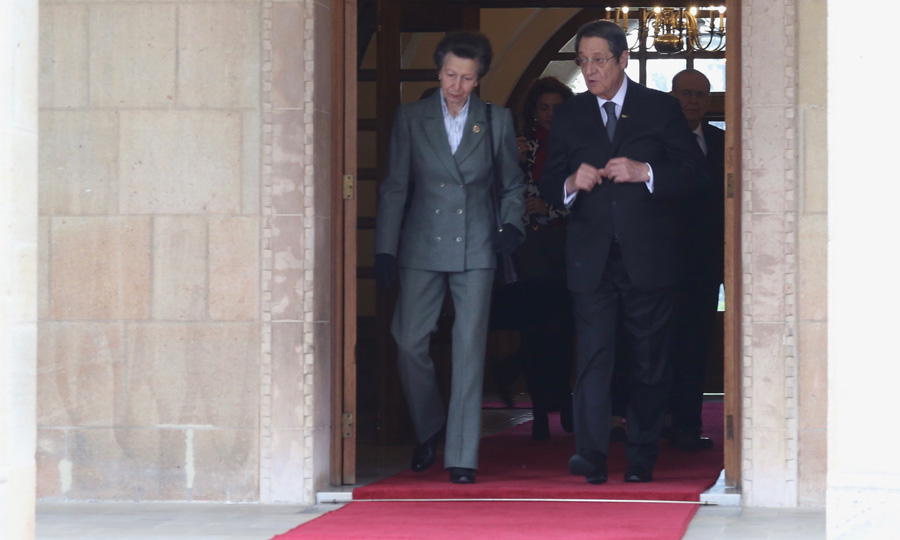 Mr. Ioannis Kasoulides, Minister of Foreign Affairs, welcomed Princess Anne at the Presidential Palace before meeting with President Anastasiades in his office.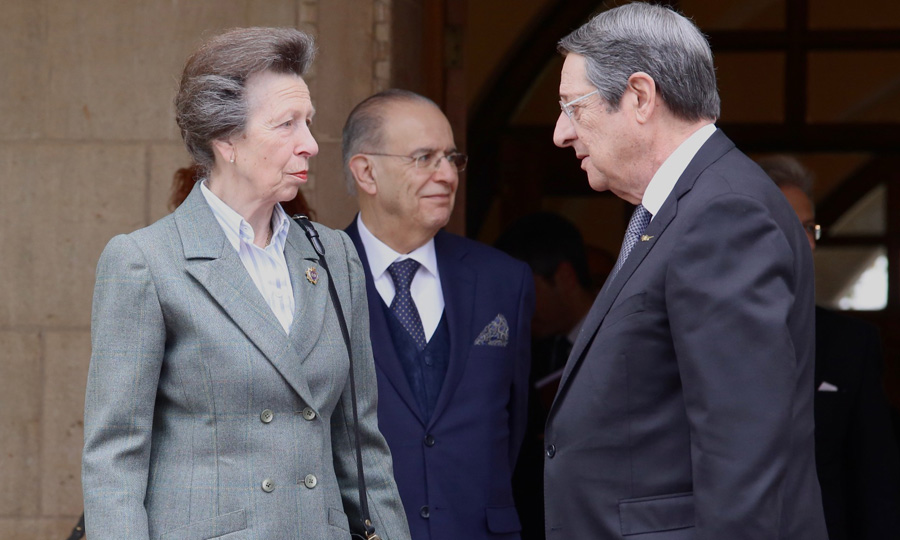 During the meeting, the President of the Republic provided an update on the current stage of the Cyprus issue and the ongoing Turkish challenges, while issues concerning Climate Change and its tragic consequences, as well as the energy crisis caused by Russia's invasion of Ukraine, were discussed.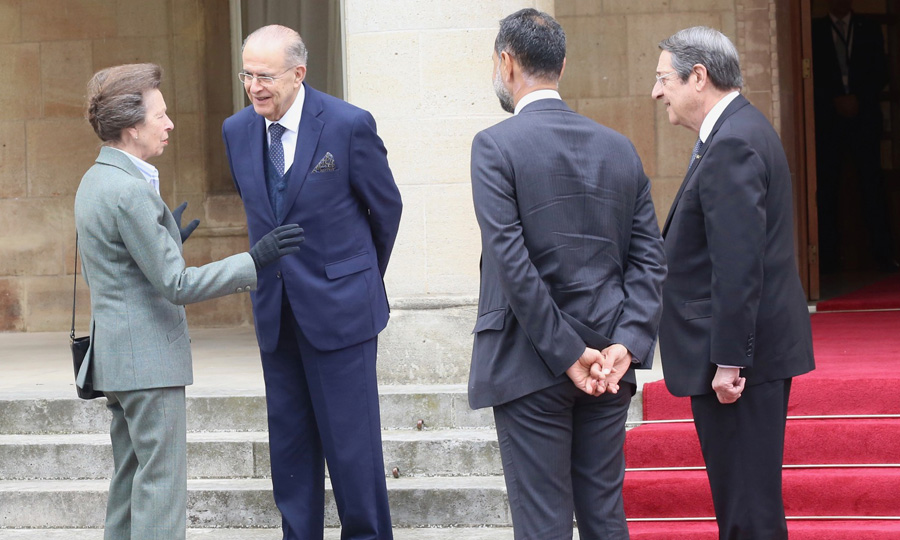 During the meeting, President Anastasiades gave Princess Anne a silver replica of a goblet from the fourth century BC and a photo album of Cypriot World War II veterans while Princess Anne gave the President a portrait of herself.