British man in Cyprus killed after car veers 400 feet into woodland in Peyia, police suspect speeding was a factor
A young man was killed in a road accident on Sunday when the car he was driving in Peyia veered 400 feet into a wooded area, while reports suggest speeding was a factor in the accident.
According to police, 26-year-old British national Chris Simmons was driving his vehicle early morning Sunday along Agiou Georgiou Avenue in Peyia, Paphos district, when he got involved into an accident.
Local media said Simmons' car was moving eastbound around 7:30am when it went off the road under circumstances still pending investigation, causing the vehicle to veer 120 meters into a field after crashing into woodland and breaking a cypress tree in two.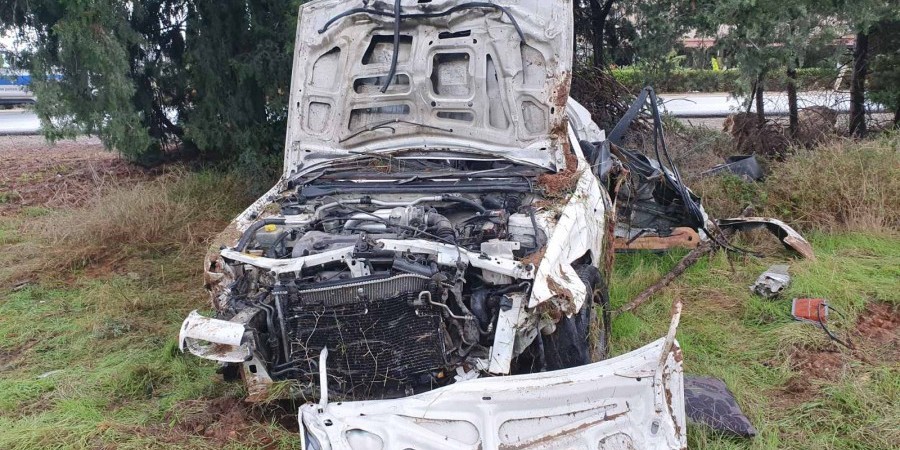 Additional reports also said the car rolled over repeatedly and the driver, who was not buckled up according to police, was violently ejected from the moving vehicle.
Simmons was rushed to the Emergency Room at Paphos General Hospital where doctors on duty pronounced him dead on arrival.
Paphos police director Michalis Nicolaou, who made statements to the Cyprus News Agency about the incident, said the accident appeared to have been linked to speeding.
"Based on preliminary findings, the accident appears to have been caused by high speed," Nicolaou said.
Simmons, described as a permanent resident of Cyprus, had been living in Paphos with his girlfriend.