Each year on March 25, Greeks all over the world celebrate Greek Independence Day, which is a national holiday in Greece and Cyprus. Today marks the 201st anniversary of Greek Independence Day. This is when Greeks remember their long struggle against the Ottoman Empire, an effort that eventually leads to Greece's independence.
Throughout the island, there were parades and solemn liturgies performed at churches honoring those who struggled for independence.
See the pictures from the parades in Nicosia below.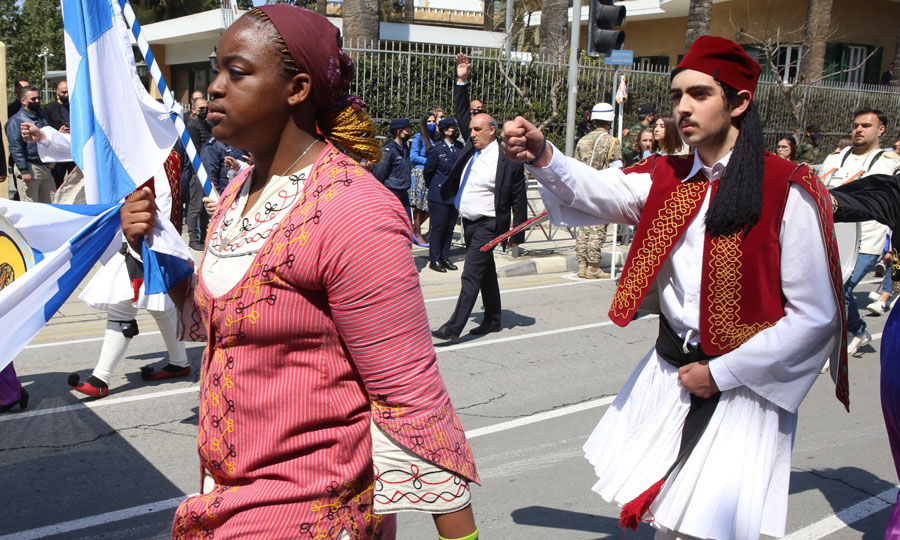 In Nicosia, a mass was heard at the Cathedral of Apostolos Barnabas at 10.00 in the morning, officiated by the Archbishop of Cyprus Chrysostomos II in the presence of the Minister of Education, Culture, Sports and Youth, Prodromos Prodromos, representing the President, the President Of the House of Representatives, Zacharia Koulia and the Ambassador of Greece, Ioannis Papameletiou.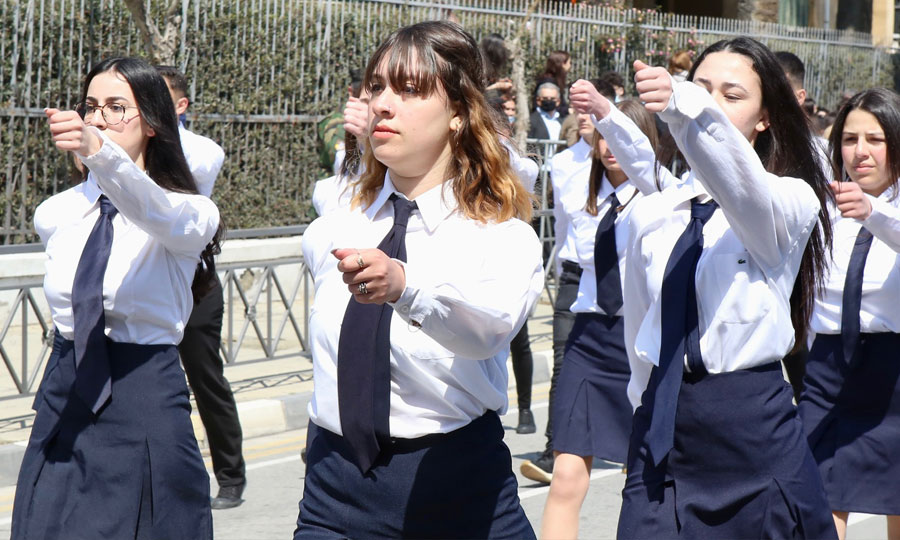 Many students from around the island participated in today's parade through the streets of Nicosia which at one point passed next to the Greek Embassy, where the Greek Ambassador to Cyprus, Ioannis Papameletiou, greeted them from a platform.