Every year, Bank of Cyprus recognizes and rewards men who forge their own unique path despite challenges
Source: Kathimerini Cyprus
Marios Georgiou was named Man of the Year at the 21st annual Bank of Cyprus - Man of the Year Awards 2022 held at the Parklane Hotel in Limassol last night, Wednesday, November 16th.  The event, which is held annually, took place in the presence of the President of the Republic of Cyprus, Mr. Nicos Anastasiades.  It is Cyprus's largest and longest-running awards institution, organized each year by MAN magazine and Kathimerini newspaper to highlight and reward men who are unique in forging their own path despite the challenges.   
Tasos Tryfonos hosted the glamorous evening while Melina Aslanidou entertained the audience. Throughout the evening, the accomplishments of 18 nominees and 10 award-winning men were highlighted.  These are individuals who, in the past year, not only inspired us but achieved great strides in business, science, culture, sports, and the social affairs of the country.
This year's winners were chosen not only by the readers of MAN magazine via a SYMMETRON survey but also by 200 prominent Cypriots. Deloitte was in charge of overseeing the process.
The Bank of Cyprus - Man of the Year Awards 2021 and this year's ceremony would not have been as successful and well-received without the support of our sponsors: BANK OF CYPRUS, JOHNNIE WALKER, BMW - CHAR. PILAKOUTAS, IWC watches, University of Nicosia, OPAP Cyprus, Alphamega Supermarkets, JAGUAR, Deloitte, Orthodox Travel & Tours and Parklane, a Luxury Collection Resort and Spa.
Winners of the 21st annual Man of the Year Awards 2022:
1] MANAGER/ENTREPRENEUR OF THE YEAR -Elias Eliades
Awarded by Alexis Photiades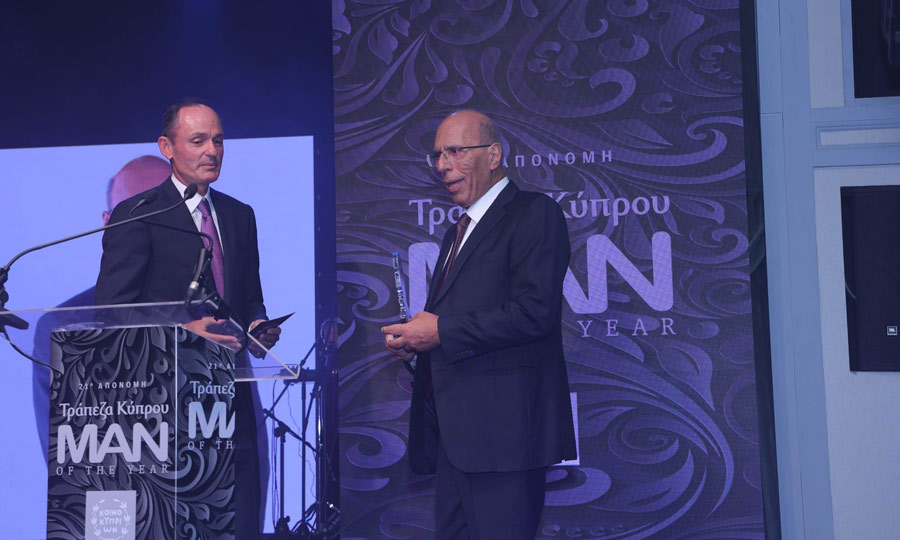 Manager/ Entrepreneur of the Year Elias Eliades.
2] SCIENTIST OF THE YEAR - Agamemnon Epenetos
Awarded by Petros Agathangelou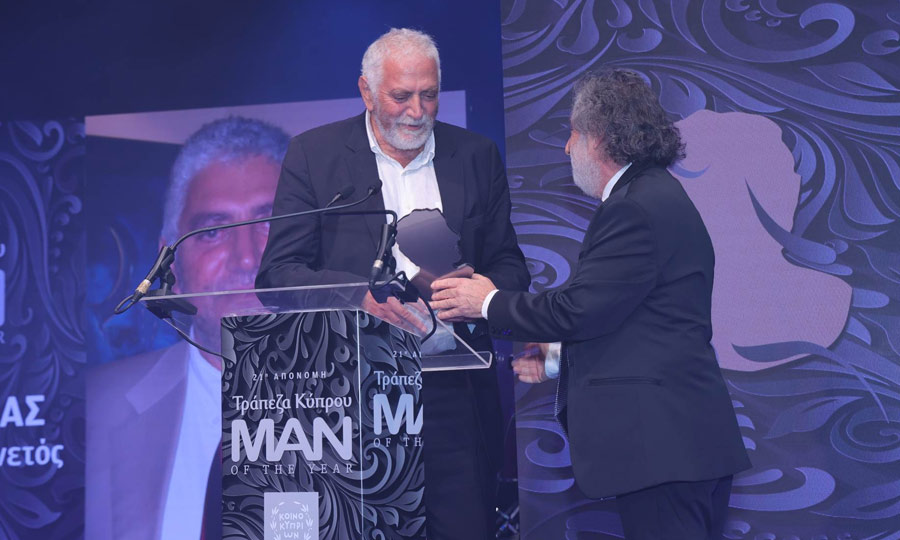 Agamemnon Epenetos is the Scientist of the Year.
3] ARTIST OF THE YEAR - Stavros Christodoulou
Awarded by Constantinos Yiorkatzis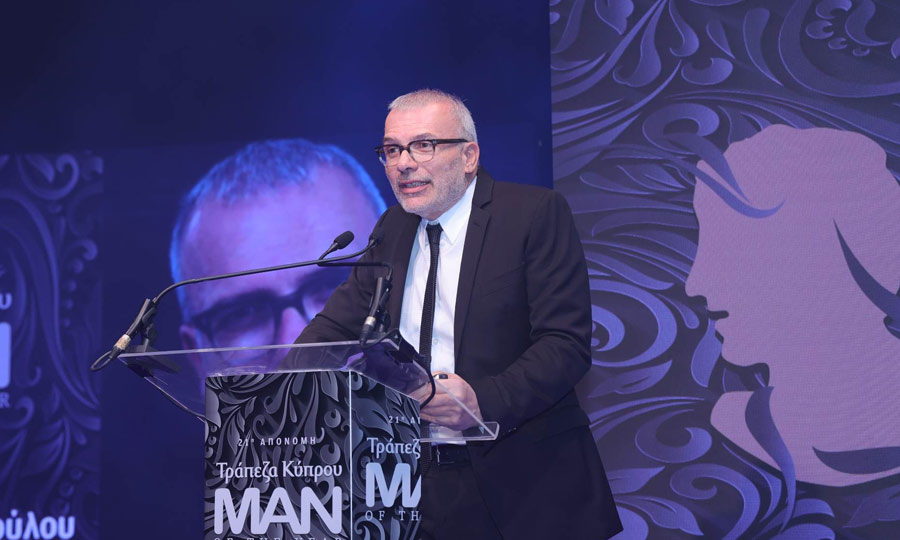 The Creativity Award to Stavros Christodoulou
4] ATHLETE OF THE YEAR - Marios Georgiou
Awarded by Pieros Sotiriou and Dimitris Aletraris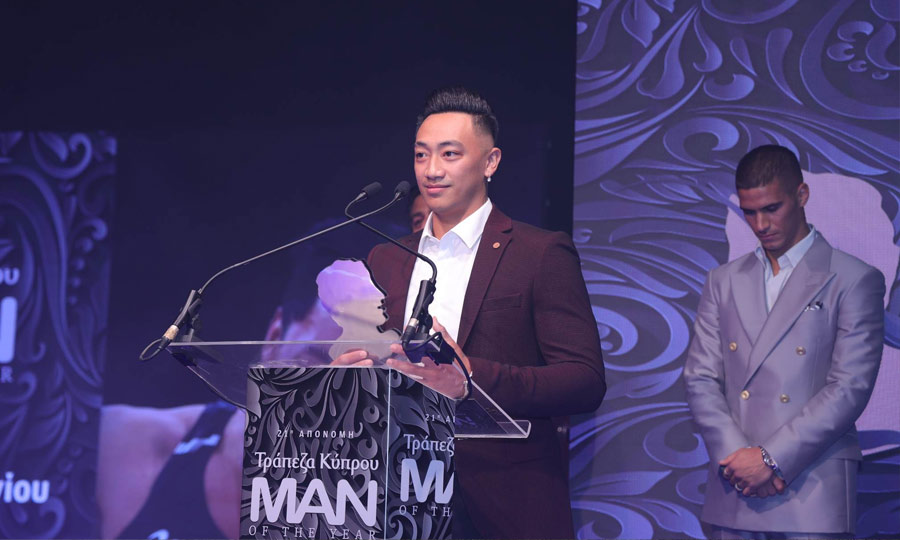 Athlete of the Year Marios Georgiou
5] INVESTOR OF THE YEAR - Takis Christodoulou
Awarded by Panicos Nikolaou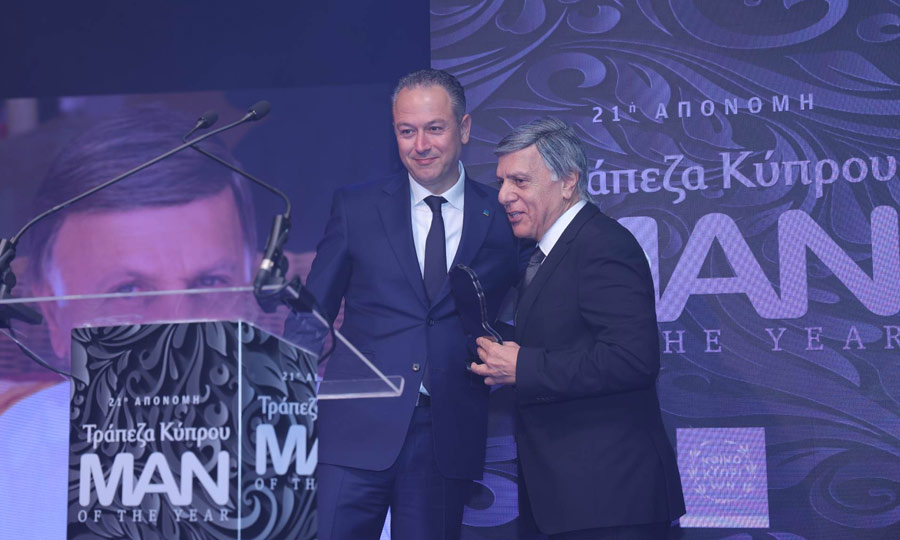 Investor of the year Takis Christodoulou
6] MOST RENOWNED INTERNATIONALLY - Andreas Antonas
Awarded by Savvas Perdios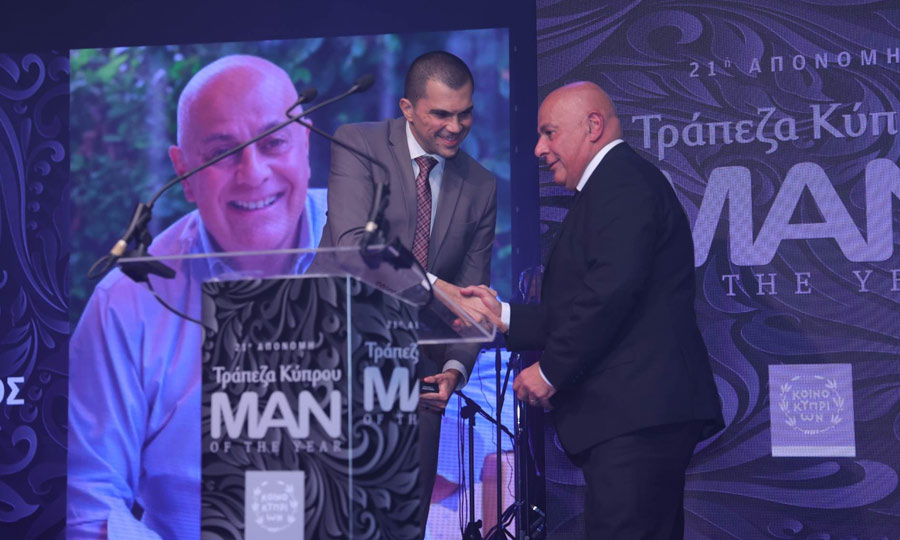 Andreas Antonas is an international Cypriot
7] UNIVERSITY OF NICOSIA EXCELLENCE AWARD - Valentinos Charalambous
Awarded by Lucia H. Gabriel and Antonis Polemitis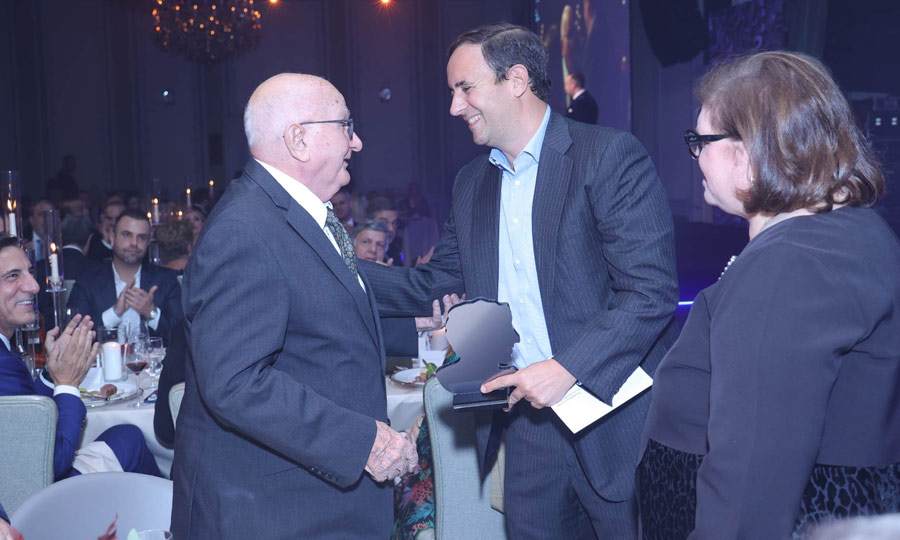 University of Nicosia Excellence Award to Valentinos Charalambous
8] LIFETIME ACHIEVEMENT - Yannis Tselepos
Awarded by Natasha Pilidou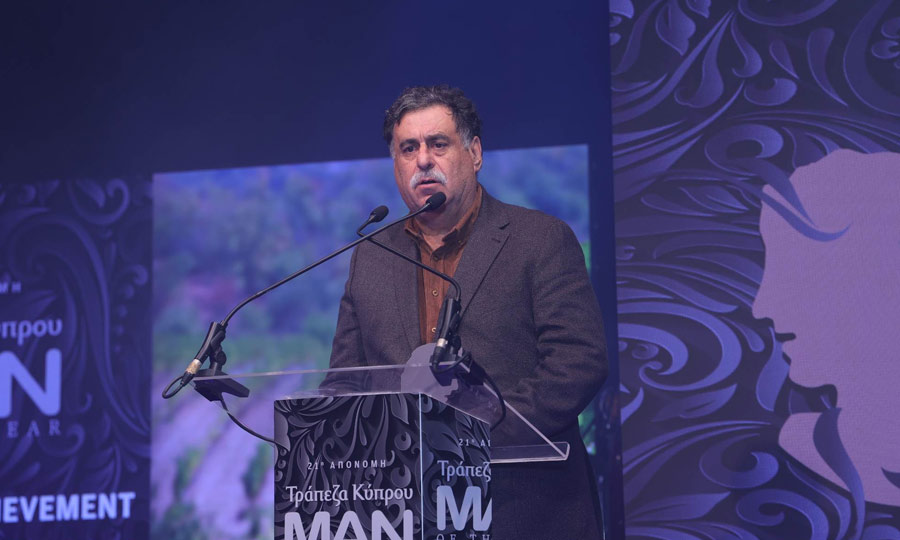 The Lifetime Achievement to Yannis Tselepos
9] MOST RENOWNED GREEK OF THE YEAR - Lefteris Petrounias
Awarded by Annita Demetriou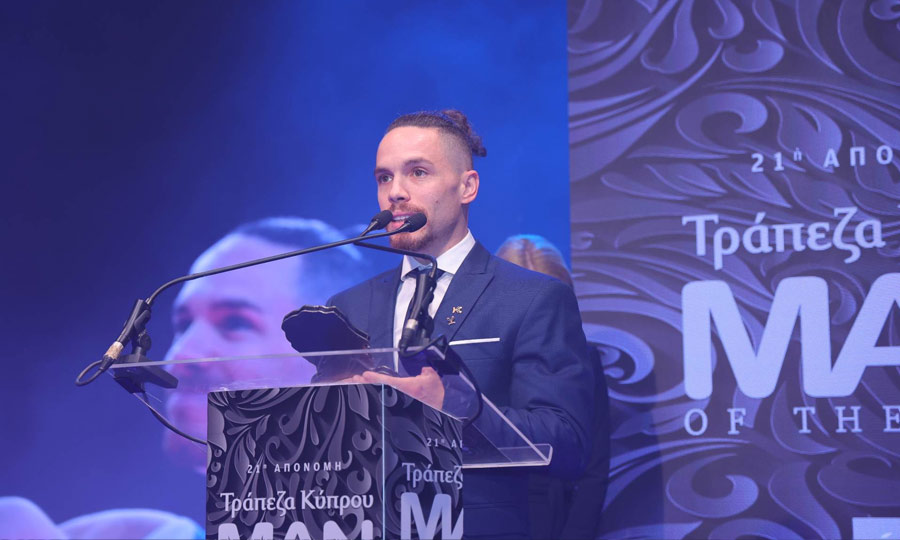 Most renowned Greek of the Year, Lefteris Petrounias
10] MAN OF THE YEAR - Marios Georgiou
Awarded by President Nicos Anastasiades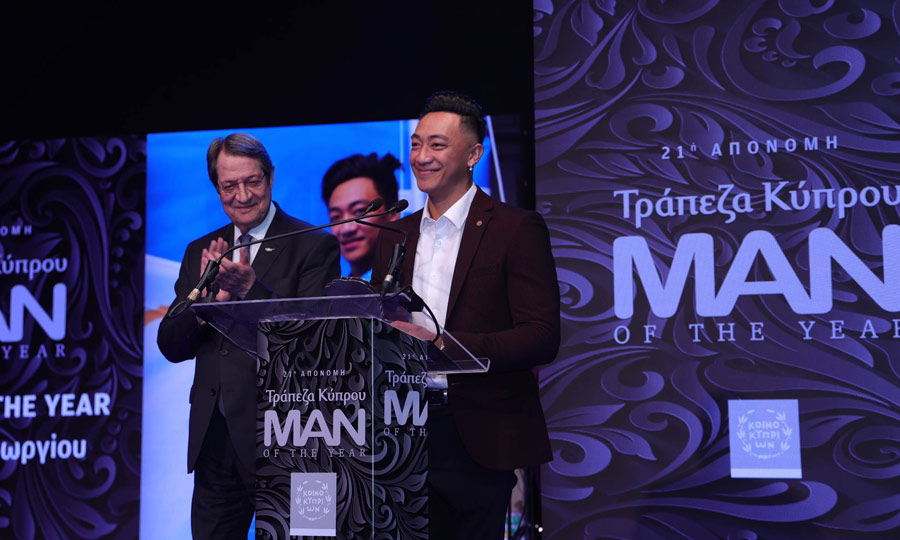 MAN OF THE YEAR Marios Georgiou