Three women injured as balcony above local restaurant comes down, town's second collapse in two days
Another balcony in Paphos collapsed just two days after three men were injured in a similar incident, with authorities launching an investigation into what caused parts of the building structure above a restaurant to land on its shade canopy on Saturday and injure three women.
(Click here for an update to the story)
Police said a balcony above a local restaurant on Poseidonos Avenue collapsed on Saturday around 1pm, injuring three individuals.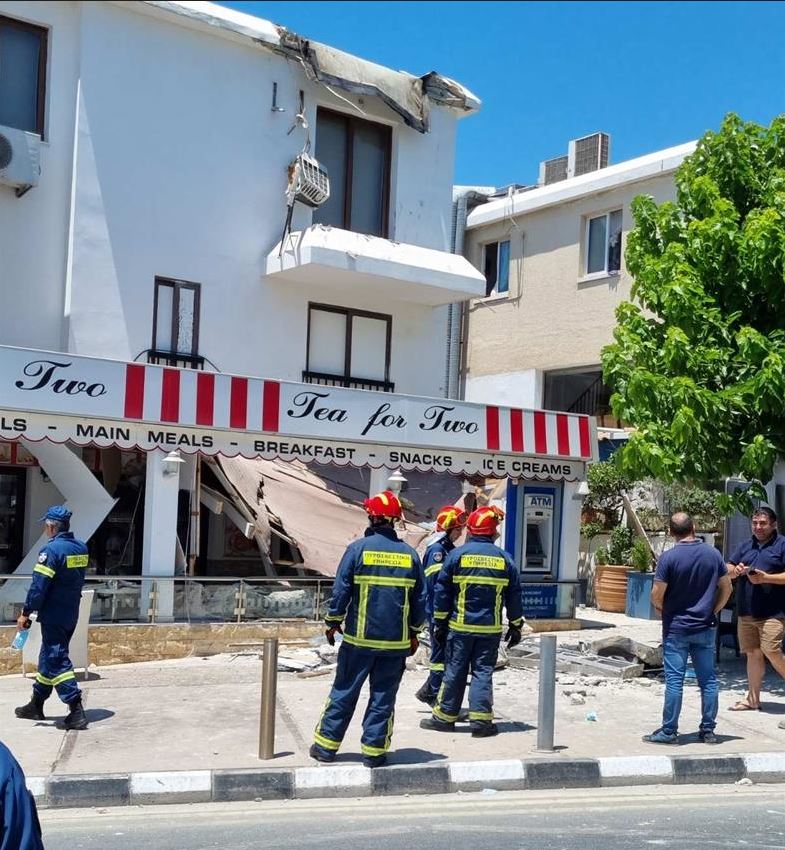 Photos showed structural debris including pieces of concrete and railing smashed on the ground, with reports saying the parts had fallen first onto the restaurant's shade canopy.
Police did not clarify whether the injured women were guests or staff but told Knews their injuries were not serious, adding that the collapsed section was part of the business establishment. Additional reports suggested at least two of the injured individuals were customers.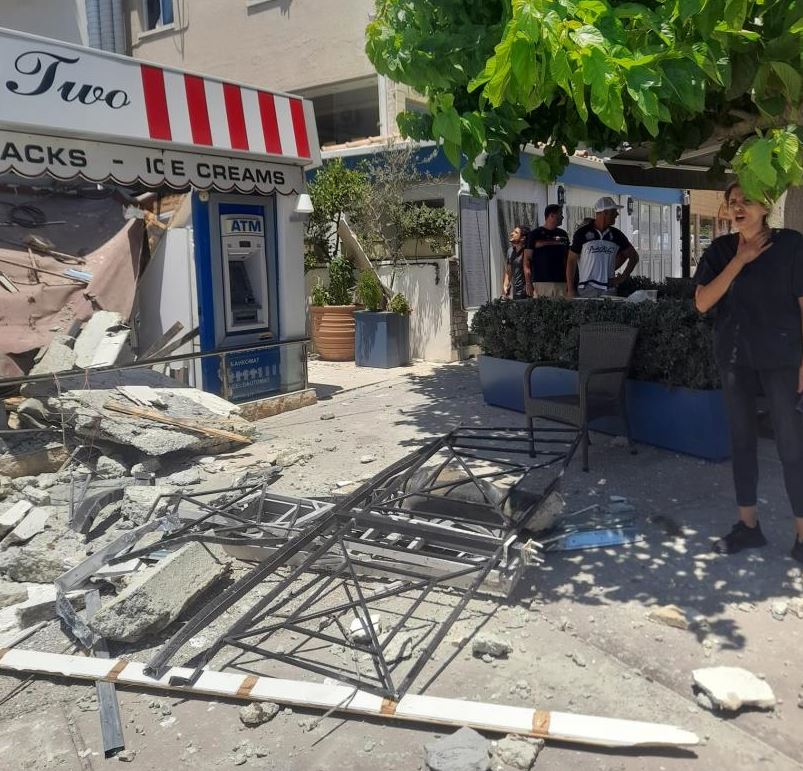 Saturday's incident in the Kato Paphos area took place two days after three young men in a different borough of Paphos' old town were injured when the balcony of their apartment collapsed.
Local media said the three males described as foreign workers from Nepal reportedly had been sleeping on the balcony when it collapsed late Thursday night, striking another balcony on the way down and damaging a parked vehicle.
The three workers were hospitalized and their condition was described as very serious.