Body of former president Demetris Christofias lies in repose at PEO headquarters in Nicosia
Members of the public from all walks of life will pay their respects on Tuesday to Cypriot former president Demetris Christofias, whose remains will lie in repose at PEO headquarters in Nicosia.
(Click here for an update to the story)
Christofias' casket, which was draped with the flags of the Republic of Cyprus and PEO trade union, was brought to PEO headquarters on Tuesday morning, where it will remain from 9am until 3pm.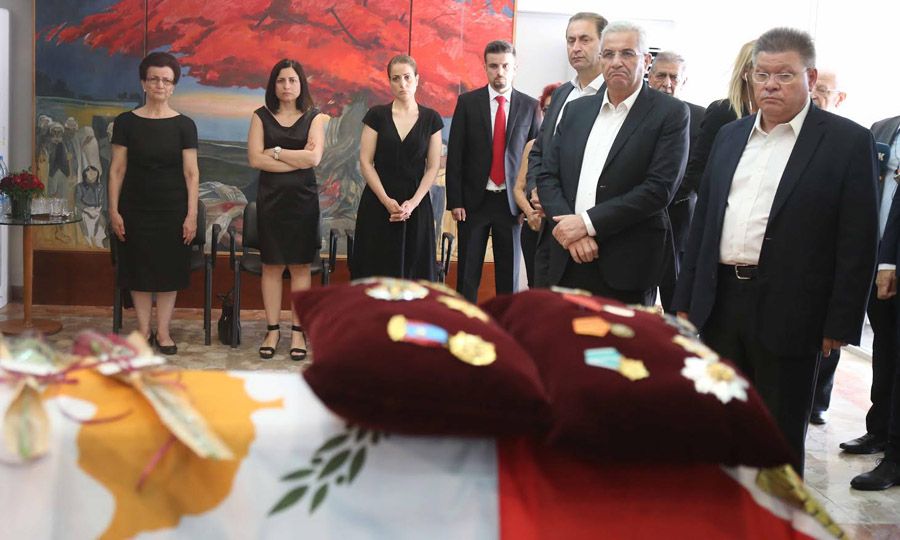 People from all walks of life are expected to come and pay their respects, while political leaders from both communities on the island as well as foreign dignitaries are on the funeral guest list.
The funeral service will be held at 5pm at the Holy Church of God's Wisdom in Strovolos, Nicosia. Then a funeral procession will take the former president to his last resting place at Makedonitissa cemetery.
Christofias died on Friday at the age of 72 after a battle with serious health issues.