watch video
A new mall opens on Wednesday morning in west Nicosia just before shopping holiday fever
Timing could not be more perfect for Nicosia Mall, as it opened its doors Wednesday morning, just two days before Black Friday and a month before Christmas holidays.

The much-awaited shopping mall in the outskirts of west Nicosia begins its first day on the job Wednesday morning, with the vast majority of its 150 retail shops going live, with an open-air plaza and enough parking places for up to 1700 vehicles.

Critics had questioned whether the project could be ready on time just before the holiday season, but work had been going full speed ahead after some funding issues were sorted out with the Bank of Cyprus a year ago. Members of the media were invited on Tuesday to take sneal peak a day before the grand opening.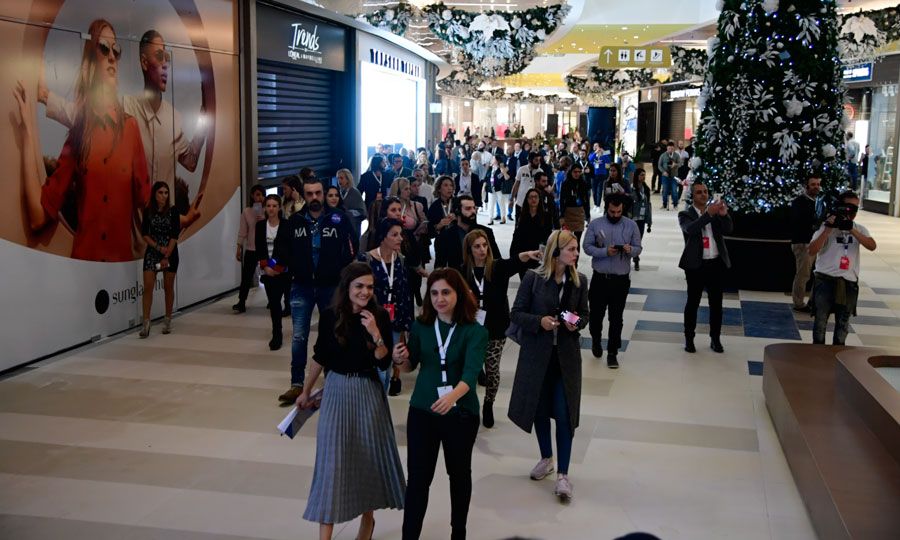 Shoppers from all over the area, especially Engomi, Agios Dhometios, Agios Andreas, and incorporated communities adjacent to Nicosia, all stand to benefit from easy access to the Mall through the Troodos roundabout.

Nicosia mall is betting on both brands and designer labels as well as offering a fun experience for shoppers with lots of dining and entertainment choices. The shopping center's website also reveals that local talent in the world of fashion will be featured while some well known brands will operate for the first time as stand-alone shops in Cyprus. Teaser interviews with reporters also hinted to a few surprises with newcomers in Cypriot commerce.

Media representatives had a quick peak on Tuesday, where workers were still putting the final touches to the western attraction. The majority of stores, making some 92% of total retailers, is operating this week while the rest of the 8% is expected to be in place by early December.