Two funerals were held Thursday in Cyprus for Marry Rose and Maricar before bodies flown back to Philippines
The funerals of Marry Rose and Maricar, two of seven victims of a convicted serial killer, took place on Thursday in Limassol and Larnaca.
In Limassol, the first funeral service was held at Saint Catherine's Catholic Church for Maricar Valdez Arquiola, a 29-year-old woman from the Philippines who was murdered and her body was dumped in a lake in rural Nicosia in December 2017.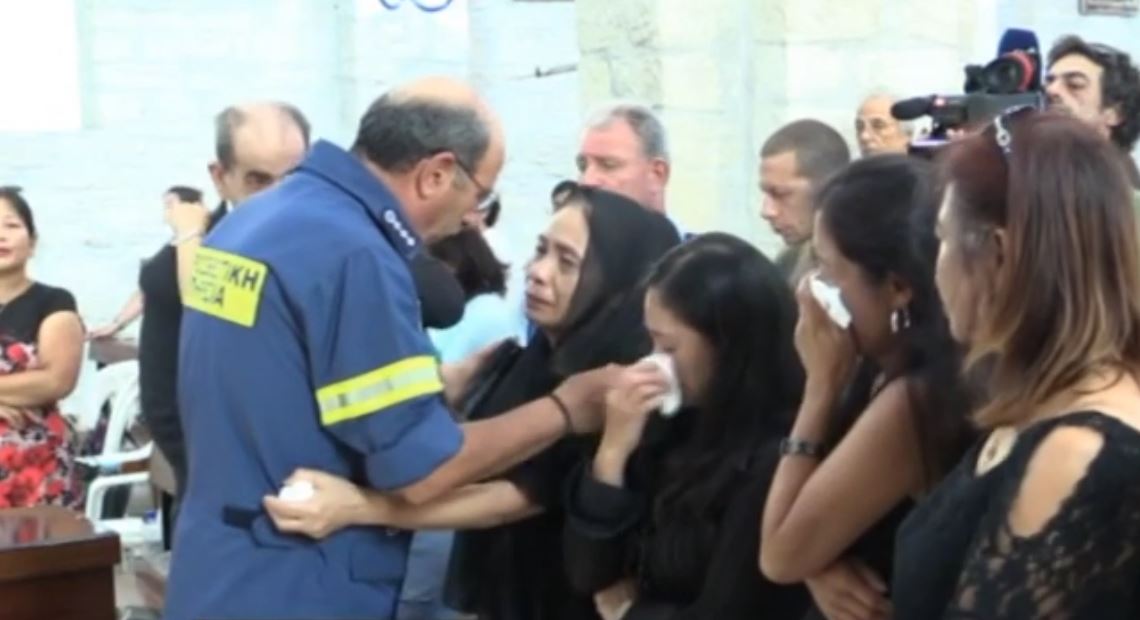 Maricar's mother, who lives and works in Cyprus and was pleading with authorities to find her daughter "dead or alive," was present at the funeral, which was also attended by Fire Department Chief Marcos Trangolas, the man who oversaw the recovery of the body.
The president of Housemaids Association of Cyprus, Louis Koutroukides, was also in attendance. He had spoken publicly against law enforcement and got involved with the case after learning that authorities were not advancing with their investigations into the disappearances of foreign women.
The body will be flown back to the Philippines on Friday, where Maricar will be laid to rest.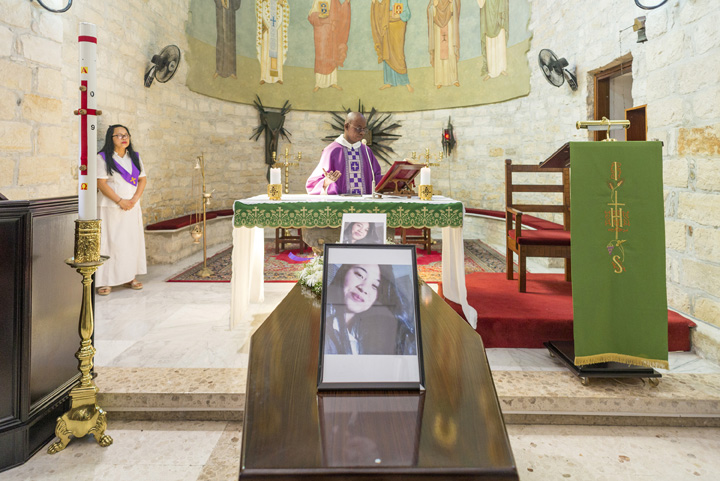 A second funeral service was also held on Thursday, at Terra Santa Catholic Church in Larnaca for another Filipina, 38-year-old Marry Rose Tiburcio, who was brutally murdered and her body was dumped in an abandoned well in May 2016.
A representative of the Filipino community, who was Marry Rose's roommate according to reports, also spoke at the funeral.
"You have been taken away from us, but he could never take away the memories. You will always be in our hearts, may your soul rest in peace," she said.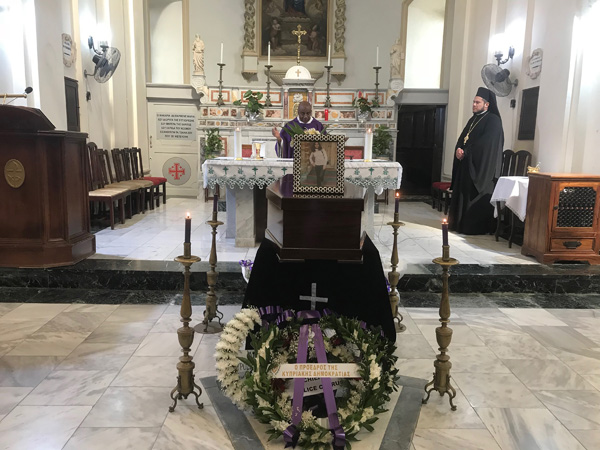 Marry Rose's daughter, six-year-old Sierra Graze Seucaliuc, was also killed by the same serial killer, Nicos "Orestis" Metaxas, who was sentenced to life in prison for murdering a total of seven foreign females including two children.
Sierra's body was dumped in a different lake in rural Nicosia and was the last one to be discovered in the case. The entire serial killer investigation started after the body of her mother was discovered by chance in April 2019.
The little girl's body will be buried in Romania, the homeland of her father who attended both the funerals of Marry Rose and her daughter's service two weeks ago in rural Nicosia. Marry Rose's casket is expected to be flown to the Philippines.