Foreign investor buys parking lot to build modern business centre in ideal midtown location
A new modern business centre on the most popular main street in Nicosia is said to be in the pipeline, following reports that the Bank of Cyprus has sold a parking lot in the midtown area.
According to InBusinessNews, three midtown lots belonging to the Bank of Cyprus have been sold to a foreign investor for €5.5 million, who reportedly is planning to build a state=of-the-art urban business centre.
The land, comprising of three real estate properties totaling 2744 square metres, is being used as a parking lot right across from the Energy Ministry in Nicosia, on Makariou Avenue and Naxou Street.
Ideal midtown location
The proposed business centre is about a ten minute walk from two Nicosia landmarks, the former Hilton in the south that was actually renamed The Landmark and Nicosia 360 in the north, the tallest residential tower in on the island.
Reports said the real estate is within a commercial zone that would allow the construction of buildings of 10, 6, and 5 floors respectively.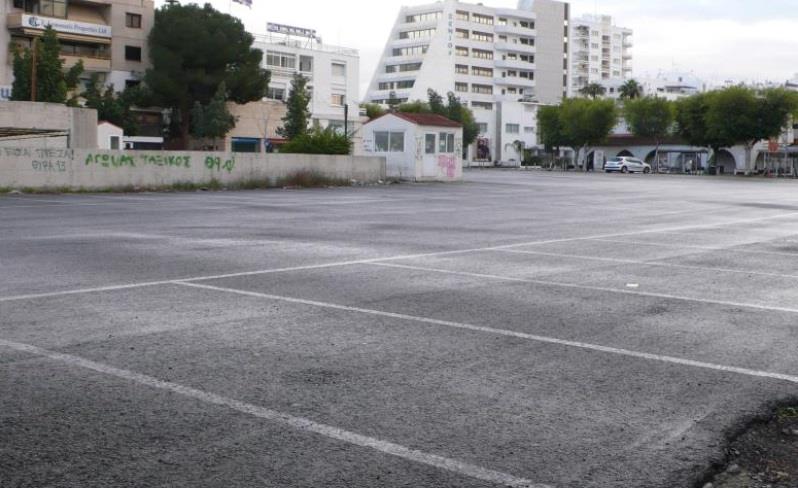 A modern business centre in an urban setting would typically include furnished offices that are fully equipped with the latest high tech, reception areas, conference spaces and facilities, common areas and private parking spaces.
The initial price for the real estate was reportedly €6,130,000 million with the foreign investor, reportedly of European origin, sealing the deal after it came down to €5.5 million.
The Bank of Cyprus has been trying to offload a number of high-priced properties from its non-performing loan portfolio to a private equity firm, as some reports suggested investors were holding back until they could see better offers.
The Bank was recently sounding out government officials on a potential mega deal in west Nicosia, according to reports, with ideas thrown around for the old Orphanides Mall to become a business centre or a medical facility.
A number of government agencies and ministerial offices have been rumoured to be on a list to relocate in the near future.